What are the Types of Insurance Needed for a Bakery?
Running a bakery is both an exciting and challenging profession, and it requires a lot of time of devotion and hard work. In order to protect your business from accidents and unexpected perils, have in mind purchasing bakery insurance.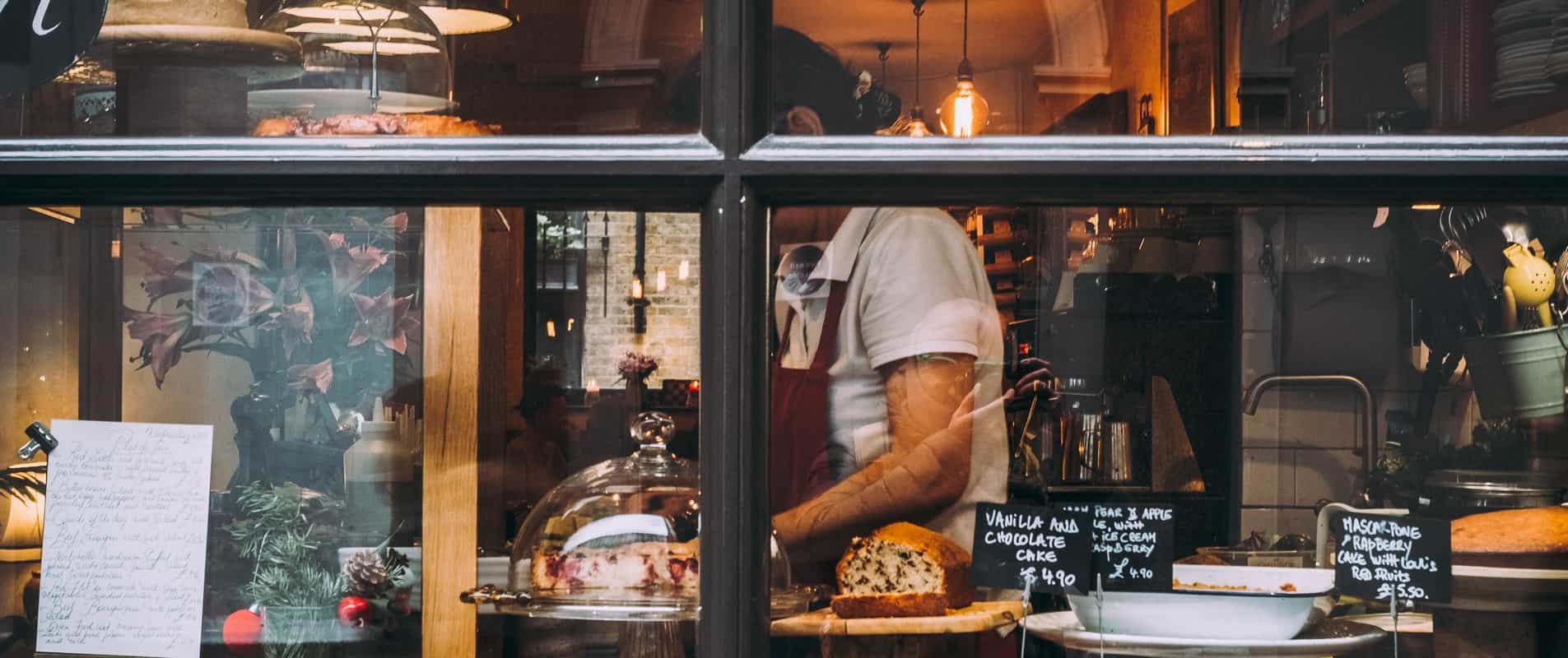 No person doesn't like trying baked goods from the bakeries and patisseries in town. Satisfied customers and growing business are something that every baker dreams of, but what if an unexpected peril tries to ruin your harmony? In order to prevent a huge financial loss that could affect your business and reputation, consider purchasing
insurance for bakery.
It's essential for both home-based and storefront bakeries, and it can save you and your business from high costs of lawsuits, repairments, and replacements.
What is Insurance for a Bakery?
Bakery insurance is a special policy that is created for both commercial and home bakeries, and it provides financial protection in case of loss of income, customer injuries, equipment loss, food contamination, and other accidents that may occur in this business.

Who Needs Bakery Insurance?
All businesses that manufacture, distribute, or sell baked goods are required to have a bakery coverage. Besides, no matter if you operate your business from a commercial building or your home, you should get an insurance policy that will protect you from the risks you might be facing. Accordingly, all bakeries (home-based, mobile, and commercial), donut shops, bakery manufacturers, and wholesale distributors are obliged to get coverage before starting their business.
What Coverages are Included in Commercial Bakery Insurance?
Some basic coverages should be a part of every bakery owner's policy:
1. Business Owner's Policy
A business owner's policy (BOP) is a special type of coverage created for small businesses, and it combines property and liability insurance, the two most important types of business protection. Business owners can tailor the policy so that it meets their specific needs, and when it comes to bakeries, there are 3 basic coverages included in BOP:
Property insurance
Bakeries, as well as other catering facilities, are prone to frequent property loss or damage. Since most equipment and machinery found in bakeries are quite expensive, insurance will come in handy in case something happens. Here are the types of property insurance:
Building Coverage: This coverage protects the bakery building from fire, bad weather conditions, wind, hail, vandalism, etc.
Contents Coverage: Everything that's found inside of your bakery is protected with this coverage, including cash registers, display shelves, cooking tray, artwork, and everything else that's not attached to the building.
Flood Insurance: This coverage is usually excluded from a commercial property policy, but if your bakery is at risk of flooding, ask your carrier about separate flood insurance.
This insurance brings a lot of benefits to a bakery owner, especially when it comes to damages caused by
fire
. Bakeries are prone to such hazard since many factors can provoke it, for example:
Baking/cooking ovens and similar machinery
Fuel sources for the equipment used for cooking and baking
Grease and oils from deep-fat fryers
Dust from the ingredients
READ:
FIRE INSURANCE – DEFINITION, COVERAGES, AND COST
General Liability Insurance
Any business that's open to customers brings certain risks, and that's why it is essential to have a bakery
liability insurance
that will protect you from accidents you are held liable. It contains two parts vital for bakeries:
Premises Operations: In case some of your customers slip, falls, or gets injured in some other way while on your premise, general liability insurance will cover the costs of lawsuits.
Product Liability: Every product offered by a bakery brings potential risks to customers. For example, your baked goods can become contaminated with plastic, glass, or any other object that could injure someone who eats it. It can also cause allergic reactions or salmonella, and thanks to this insurance, your business will be covered from such events.
Business Interruption/Loss of Income
The third part of the BOP is
business interruption or loss of income
, which compensates for your lost profits and ongoing expenses when your business is temporarily suspended due to repairments caused by fire or some other peril. With this coverage, you'll be able to
keep your employees, pay your bills,
and make sure your business will get back on track once the repairments are done. Most policies cover the mentioned costs for
12 months
, but some may give you even more.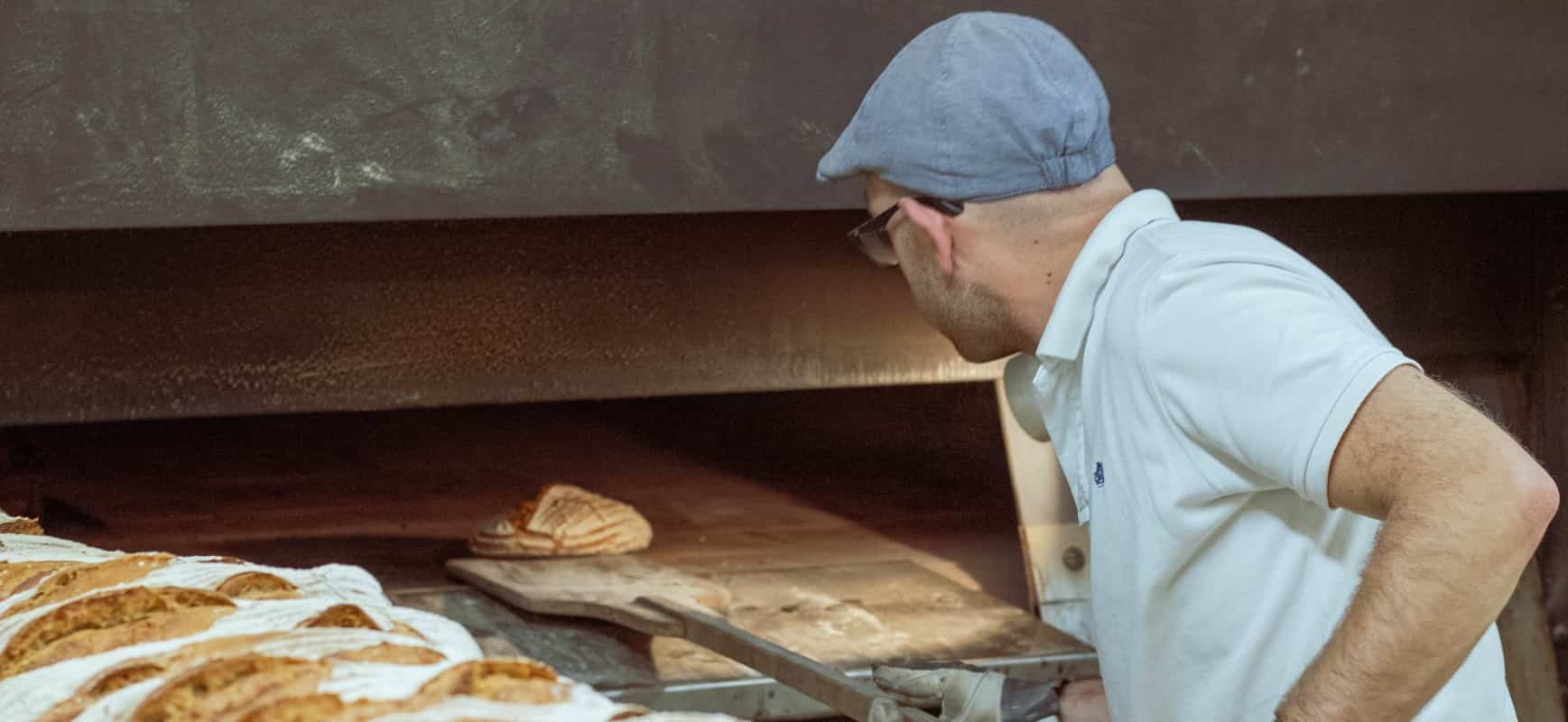 2. Workers' Compensation Insurance
Worker's comp insurance
is required in almost every state for bakeries that have employees. With this coverage, you'll be able to pay for medical fees and lost wages for your employees who get injured while working. No matter how trained your employees are, the equipment and machinery used in bakeries can be quite dangerous. Here are some of the most common
health problems and injuries
in bakery business:
Burns by the ovens, machinery, or other equipment used for cooking or baking
Cuts or dismemberment caused by rotating blades or moving parts of the machines
Slips and falls when the floor is not clean
The accumulation of harmful gases when the ventilation systems are not set properly
Most policies also offer an
employer's liability insurance
, which protects bakery owners from lawsuits regarding workplace injuries.
3. Unemployment Insurance
This insurance is already included in your state taxes – once you establish and register your bakery, your state's workforce agency will start to collect taxes, and your business will be covered. Accordingly, it will provide temporary financial aid to workers who become unemployed, but not because they are at fault for that.
4. Equipment Breakdown
The equipment you use in your bakery is vital for your business. If it doesn't operate well, it can slow down your shop temporarily or permanently, which can harm your operation. In case your mixer or oven breaks, equipment breakdown insurance will cover the costs of repairment or replacement of your machines. Unlike property insurance, which will cover the costs in case of natural disasters or fire, equipment breakdown coverage requires proof of direct physical damage so that your items can be repaired or replaced. For example, if the power to your bakery goes out and your equipment stops working, the coverage won't kick in. But if there is physical damage caused by a fall from the delivery truck, you can count on your premium.
5. Food Spoilage
Food spoilage coverage is critical for every business that's dedicated to food, and it's recommended to add it to your bakery insurance. For example, if the power goes out for a long period of time, the food kept in the fridge or freezer is likely to spoil. When something like that happens, you won't be able to sell the food, you'll throw it away, and you'll lose the money you invested in it. However, when you're insured with food spoilage coverage,
you'll receive the compensation as if you sold the products.
6. Employee Dishonesty
Very often, business owners face thefts, where the main actors are their employees. If you have coverage that's aimed at
employee dishonesty
, all the expenses caused by theft of checks, credit cards, and cash will be covered.
7. Cyber Liability Coverage
Most food businesses have established their online presence today due to the bunch of benefits they receive. So, if your bakery has a website, you collect customer information and take orders online, you should consider
cyber liability coverage
that will protect your company in case of security breaches or cyber-attacks. With cyber liability insurance, you'll get the next coverages:
Computer Fraud
Fund Transferred Fraud
Cyber Extortion and Terrorism
Electronic Data Restoration
Business Interruption and Additional Expenses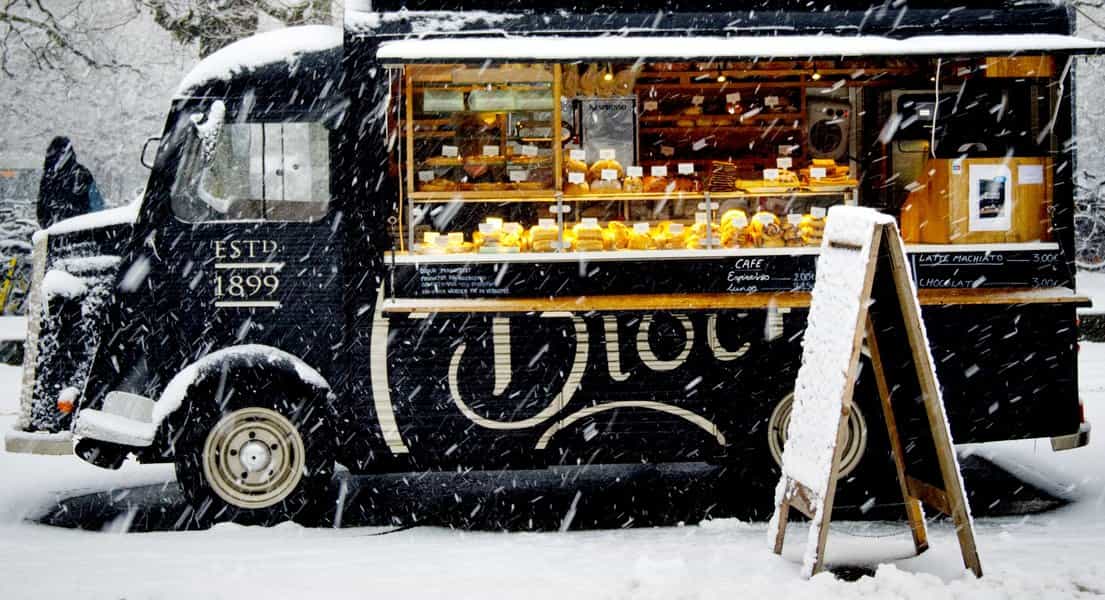 8. Commercial Vehicle Insurance
Even though you own
car insurance
for your personal vehicle, you should know that it won't apply to the commercial auto that is a part of your business. A
commercial vehicle insurance
usually offers these types of coverage:
Liability Protection: In case you or your employee cause injuries to others or damage to other vehicles, this insurance will protect you from lawsuits and costs of other car's repairment.
Collision Coverage: If someone else causes damages to your vehicle, collision coverage will pay for repairment or even replacement of vehicle in case it's about a total loss.
Comprehensive Coverage: If a storm hail causes large dents and breaks the glass on your business car, all the costs of repairment will be covered with comprehensive insurance.
Uninsured Motorist Coverage: This coverage protects you from the costs of damage repairment caused by a driver who has no insurance.
Loan Gap Coverage: If you still owe money on loan, you could be liable for the cost of replacing the vehicle – with this coverage, you'll be protected from such expenses..
Accordingly, if you rent or own a delivery truck or van, you should protect it with
commercial vehicle insurance
so that you can be sure that you are protected from the following scenarios:
Sudden traffic shift that makes you lose control of your vehicle
Bad weather conditions, such as hail
An uninsured motorist hits you
Early morning deliveries that are mostly done in the dark and can create low visibility
Does Homeowners Insurance Covers Home-Based Bakeries?
Homeowners' insurance policy
will cover your home property,
but it won't be effective when it comes to your home business
. That said, if you run a bakery from your home, your homeowners' insurance won't cover
technology, files, and professional equipment
that's a part of your business, even though some insurance providers will offer you an
endorsement coverage
that you can add to your home policy. Some insurers offer exclusive coverage for home-based businesses, which usually provides the following solutions:
General Liability Insurance: This includes protection from lawsuits due to negligence, personal injuries, or faulty products.
A Business Owner's Policy (BOP): This policy combines liability and property protection for your home business, and it will cover structures on your property where your home business operates damage to inventory, and loss of income in case your home gets damaged by fire or winds.
A BOP with Endorsements: You are allowed to add some endorsements to your BOP – for instance, you can include a data breach coverage, food spoilage, equipment breakdown or anything else that you find necessary for your home bakery insurance policy.
How Much Does Bakery Insurance Cost?
A bakery insurance cost depends on various factors, which are:
Number of employees
Whether you work on rented or your own space
The average number of sales your bakery does
The number of vehicles your bakery owns
Driving records of your employees
Whether you work from a commercial property or your house
Due to many factors that impact the final price, it's difficult to determine the bakery insurance average cost. Still, we can make some calculations:
Business Owner's Policy: About $795 a year, and it usually includes a policy limit of $1 million per occurrence.
Workers' Compensation: It will cost about $1.995 a year, but it depends on your state and business operations.
Commercial Auto: This policy usually costs $1.800 per vehicle a year.
As for other optional coverages, the price usually goes from
$1.100 to $1.800
a year, but it also depends on some factors, including ZIP code, business size, and more. Accordingly, talk to your insurance agency and check all the possible options.
Proven Tips on How to Protect Your Bakery Business
No matter how creative the bakery business is, you shouldn't forget about the dangerous situations that frequently occur there. It's essential to keep your equipment clean and check on it regularly since it's quite prone to fire. That said, here are some tips on how to protect your property:
Make sure your equipment and machinery is inspected and maintained regularly to avoid overheating.
Check and update your wiring systems
Provide fire extinguishers for your facility
Set a sprinkler system.
H&M – The Only Insurance Needed for a Bakery
If you want to protect your bakery from unexpected perils, you should get an effective
small business insurance policy
that will kick in when you need it the most.
H&M Insurance Agency
offers a custom-tailored combination of commercial polices such as Business Owner's Policy, Workers' Compensation, and Commercial Auto Insurance, which is one of the best ways to protect your business assets, cars, and workers. Contact us at
(619) 296-0005
and get the best
commercial insurance San Diego
offers to restaurants, bakeries, bars, and other catering facilities.