Condo Insurance in San Diego, CA
We all know that HOA (Homeowners Association) carries the master policy covering everything related to condos. However, if you are a home dweller and want an additional layer of security in the form of condo insurance, the H&M Insurance agency is here to help you. Purchasing the best condo insurance is necessary if you want to protect yourself from the high costs of repairing or replacing your possessions inside the condominium. Besides property insurance, condo insurance offers additional protection for all your valuable possessions.

We Provide  #1-Trusted Condo Insurance in San Diego, CA
With H&M Insurance you can choose between a wide variety of California insurance providers. We will save you money with the lowest rates and a customized condo insurance policy.
Coverages included in condo insurance are:
Personal Property Coverage – provides coverage for your household items in the event of a fire, theft, and other losses.
Dwelling Coverage – helps you rebuild your unit's interior in case of peril.
Personal Liability Coverage – provides coverage in case someone is accidentally injured in your unit.
Building Property Protection – your interior walls, floor, tiles, sinks, cabinetry, and any other permanent fixtures are insured with this policy.
Loss of Use Coverage – sometimes, the damages to your property are so severe that you cannot live there until the repairments are done. This will cover the cost of renting an apartment or a hotel bill.
Some additional options available are:
Additional Personal Property Coverage – provides additional coverage for your fine art, antiques, jewelry, and other valuable possessions.
Workers' Comp Coverage – pays medical expenses for injuries of your part-time employees, such as maids and nannies.
Loss Assessment Coverage – provides financial coverage to damages or injuries that happen in common areas, which result in a high cost that the HOA cannot pay by themselves.
Flood and Earthquake Coverage – additional coverage that is useful in the areas prone to such natural disasters.
Umbrella Insurance – provides the coverage of costs that exceed your standard condo policy.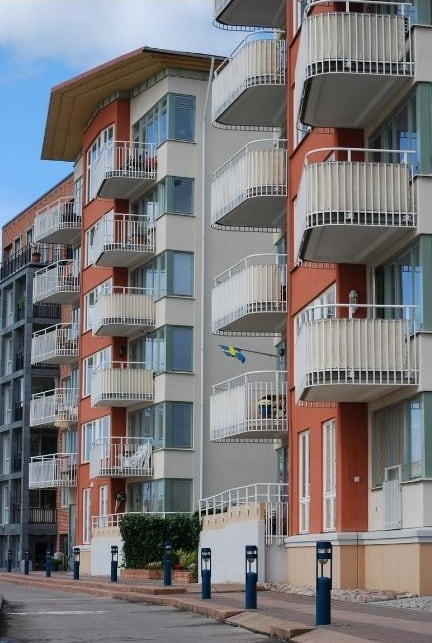 Why Choose H&M Insurance?
We are profoundly dedicated to finding property insurance that will fit your needs. What truly sets us apart from others are the following facts:
You are not locked into one insurance agency; we represent many renowned insurance companies;
We are specialized in San Diego, California market;
We are giving you the most objective assistance;
We offer the best prices;
Our company has over 50 years of experience in the insurance business;
Custom-tailored policies are the hallmark of our company;
Family-owned company.
What Does Condominium Insurance Cover?
Condominium insurance is quite handy because it helps you protect your personal belongings inside the condo. Your policy may help you pay for expenses caused by:
Fire and smoke;
Vandalism;
Sudden and accidental water damage from plumbing or water heater;
Explosion;
Lightning, wind, or hail;
Weight of ice, snow, or sleet;
Aircraft or vehicles;
Costs of the uninhabitable unit;
Claims or lawsuits against you.
How Much Condo Insurance Do I Need?
You need to estimate several things before you request a condo insurance quote.
First, you need to estimate the value of your personal items like clothing, furniture, appliances, electronics, etc., including expensive items like jewelry, musical equipment, artwork, and others.
Secondly, find out the coverage of the HOA masters policy, which usually covers bare walls and common areas.
Thirdly, you need to estimate the amount of money you need to repair or replace your condo's interior structure. Again, it is connected to the estimation of your personal possessions and the coverage of the HOA master policy. Then you will be able to get a better idea of how much coverage you may want.
Fourthly, lawsuits are widespread today. So, for example, if your dog bites someone on your property, you may want liability coverage to cover yourself from that kind of issue.
Fifthly, you need to estimate additional living expenses if your living space is heavily damaged and needs reparation and you are unable to live in it during the reparation period.
Of course, you can get a help of a professional insurance agent from the H&M Insurance Agency.
How Much Is Condo Insurance in California?
The simple answer is that it depends on what is covered in the master policy. Your insurance cost depends on the area you live in, how much coverage do you need, your credit history, your deductible amount, and if you have some features that qualify you for the discount. The best you can do is to contact our agents and get an accurate quote.