Masonry contractor insurance San Diego is customized to meet the needs of the masons and bricklayers and protect their business against risks it faces on a daily basis. Masonry insurance covers contractors that build exterior and interior brick walls, ornamental brick facing, hollow tile, glass blocks, marble setting, concrete blocks, stone wall construction, and masonry-related activities such as walkway installation.
Suppose your business is involved in costly litigation or is involved in an accident on the job site. In that case, it might be disastrous for your financial stability. This is why, to financially secure your firm from unforeseeable events, you should consider getting the best mason insurance San Diego offers. By providing personalized masonry contractor insurance, your insurance coverage should match the specific character of your business. At H&M insurance company, we understand that lying bricks require highly specialized skills, so we offer small business insurance that will suit all your needs.
COVERAGE OPTIONS
Types of Masonry Contractor Insurance in San Diego
Anyone who decides to work as a masonry professional is exposed to various risks because of the job's physical demands. H&M insurance company offers extensive insurance coverage to assist you in dealing properly with these risks. These include the following options:
General Liability Insurance
A general liability insurance coverage is required for masonry companies. Masons are covered by general liability insurance against third-party bodily injury and property damage claims. Most general liability plans cover advertising injuries, court fees, and legal settlements for your masonry job.
Business Owners' Policy (BOP)
A business owners' policy can be made up of general liability insurance, commercial property insurance, and business interruption insurance. Compared to purchasing each coverage separately, insurance providers frequently offer BOP at a lower cost.
Workers' Compensation Insurance
Workers' comp is needed in virtually every state for businesses that have employees, and it is especially important for masonry workers because the industry has a high prevalence of injuries. It provides financial and medical benefits to employees injured at work, including medical bills, a percentage of lost wages, and physical rehabilitation costs in certain situations.
Professional Liability Insurance
Also known as errors and omissions, it protects masonry companies and their workers against claims of negligent actions and inadequate work. If being sued, this insurance can help you cover the attorney fees, administrative costs, court costs, and settlements and judgments.
Professional Liability Insurance
Also known as errors and omissions, it protects masonry companies and their workers against claims of negligent actions and inadequate work. If being sued, this insurance can help you cover the attorney fees, administrative costs, court costs, and settlements and judgments.
Tools and Equipment Coverage
Tools and equipment insurance, also known as equipment floater insurance, is designed for masonry businesses that work on a variety of project sites. It covers the loss, damage, or theft of moveable tools and equipment wherever they are stored, as well as the cost of repair or replacement.
Commercial Auto Insurance
You must have solid commercial auto insurance coverage for your company's vehicles if you use any vehicle for business. If your personal vehicle insurance company discovers that the automobile or truck was used for commercial reasons, any claims you make to them may be denied.
Commercial Property Insurance
The value of your company's property, such as buildings, equipment, supplies, computers, furniture, and other goods, is protected by commercial property insurance. Commercial property insurance will pay to replace or repair your business property if damaged or destroyed by a covered peril, such as a fire, storm, hail, explosions, vandalism, etc.
Inland Marine Insurance
Inland marine insurance protects your property while it is being transferred from one area to another and is not covered by a regular commercial property insurance policy. Masonry contractors frequently transport equipment, tools, and building supplies from one job site to another, and they may store goods on-site while a project is being finished.
Commercial Umbrella Coverage
Umbrella insurance provides additional coverage for situations where costs exceed your 'base' liability policy limits. Without this type of commercial coverage, you will need to pay out of your pocket for any medical bills, legal costs, damage to other people's property, and any settlements and judgments.
LOOKING FOR A MASONRY CONTRACTOR INSURANCE IN SAN DIEGO, CA?
WHY CHOOSE H&M INSURANCE COMPANY
Best San Diego Masonry Insurance Coverage
Knowledgeable team of insurance experts always willing to provide an objective assistance
More than 50 years in the insurance business
We shop around for rates, so you do not have to
Specialized in San Diego and California markets
A family-owned company
Our prices are affordable, with many discounts available
We are partners with the most reputable insurance companies
Unparalleled customer service
Taking your feedback very seriously.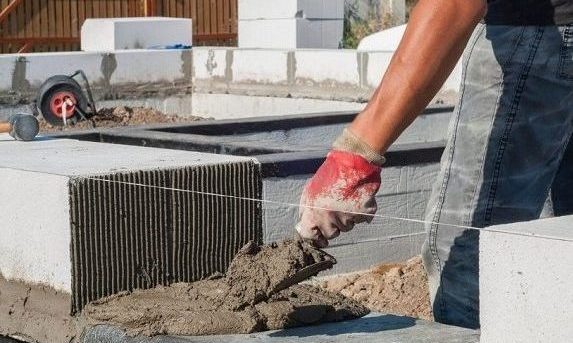 Mason insurance is coverage designed specifically for masons and bricklayers. Choosing the correct masonry insurance for your company is critical since it protects you from the hazards you experience daily.
You must cope with dangers such as slips, trips, falls, falling heavy objects, excavations or walls collapsing, or excessive exposure to building dust due to the nature of your work. Accidents can happen even if you pride yourself on the quality of your work and the strong safety protocols you have in place, so it is always a good idea to have some kind of coverage.
The cost of the mason insurance varies depending on the different factors, like:
The size of your business
The number of the employees
Annual revenue and payroll
Location of your business
Services you offer
To check the price and choose the most affordable rate, call the H&M insurance agency for a quote.
Mason Insurance Agency California: Contact H&M Insurance Company
With the right coverage, you can have peace of mind knowing that your finances are safe against unpredicted circumstances. It allows you to focus on the success of your masonry business and clients' needs. Let us help you find the right masonry insurance for your business by getting you a free quote easily and quickly at a rate you can afford. Call us at (619) 296-0005 or simply complete our online form.
RELATED TO LAWN CARE LIABILITY INSURANCE

5 Best Small Business Insurance Policies You Should Consider
You need to protect your employees, clients, and your business with suitable insurance. Consider these 5 small business policies to help you focus on your business growth and mitigate the risks.

LLC Insurance for Full Business Coverage
Proper LLC liability insurance can make the difference between your LLC going bankrupt and continuing to operate. It is an important step in your business plan and an important part of your financial stability.

Umbrella Insurance – An Extra Coverage from Excessive Costs
Umbrella insurance is a type of liability insurance that provides an additional layer of security if the primary liability insurance limit is unable to reimburse the full cost of the damages. Read more about umbrella insurance.