What is Condo Insurance and Who Needs It?
Condo insurance is vital for both tenants and owners who live in precious downtown units whose repairment costs can be quite steep without an adequate policy. Knowing that you're protected from fire, theft, vandalism and other types of perils will ensure you feel safe and enjoy the benefits of condominium life.


Unlike homeowners, who own the property they live in, condo dwellers live in residence managed by HOA (Homeowners Association). Therefore, HOA is the one that carries the master policy that insures the entire building and pays for the accidents that happen outside the property or in common areas.
However, your HOA is not responsible for perils that occur inside of your unit, which means that they won't pay for your damaged or stolen belongings, nor cover the medical costs for someone who got injured while being inside your condo.
Purchasing a condo insurance policy protects you from the high costs of repairment or replacement of your possessions and many other perils that can bring severe financial consequences. Let's learn more about it.
What is Condo Insurance?
Condo insurance, also known as condo insurance HO6, is a policy that protects condo owners from high costs due to accidents that occur inside of their units. Depending on what packages you choose, you can be provided with additional living expenses, personal liability coverage, or any other useful plan.
Before purchasing condo insurance, make sure to review your condo association plan first. To better understand your responsibilities in case of accidents, distinguish among these three types of HOA's insurance: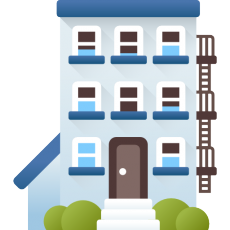 All-in/All-inclusive: With this type of policy, all the interior and exterior surfaces of the person's unit will be covered. That includes fixtures, installations, and additions, but all your personal property is still your responsibility.
Special entity: This plan protects almost the entire condo structure, including repairments in units. However, it doesn't offer coverage for structural improvements and unit additions nor a person's possessions.
Bare walls: As the name says, this plan refers to the bare structure only (walls, floor, and ceilings). As for the rest of your property, including kitchen fixtures and countertops, you'll need to insure them separately.
What is Covered with Condo Insurance?
Once you've become familiar with all the regulations included in the condo association policy, you can start thinking about the plans that are necessary for your own condo insurance.
A typical condo hazard insurance includes protection from for damages to interior walls, floors and ceilings, normally caused by the following perils:
Fire or lightning
Theft
Vandalism
Smoke damage
Burst pipes
Condo insurance doesn't usually provide protection from flood, hurricane, and earthquake. Such policies are purchased separately, and you're advised to have them in case you live in areas that are prone to the mentioned disasters.
Standard coverages included in condo policy are:
Personal Property Coverage
Personal property plan will protect your personal belongings from theft or damage, no matter if they are inside or outside of your condo. For example, all the stuff found in your car when you're on vacation or while moving will be covered in case of vandalism, fire, or particular weather conditions.
Belongings that are included in the policy are mostly kitchen appliances, furniture and clothing. Some valuable stuff, such as money, jewelry and art, will probably require an additional plan, which will be mentioned later.
As a condo owner, you can choose between two types of personal property coverage:
Actual cash value: By selecting the ACV, you receive the payment for the depreciated value of your damaged belongings.
Replacement cost coverage: If you choose this coverage, you'll get the reimbursement for the difference between the actual cash value of your property and the amount you paid for its repairment or replacement.
Dwelling Coverage
Dwelling coverage mostly comes as a part of condo insurance, and it helps you rebuild the interior of your unit in case of peril.
Apart from the interior part, dwelling coverage may be useful for insuring your shed or a garage, which are usually not covered with HOA.
Personal Liability Coverage
Liability insurance is essential because it provides reimbursement for medical and legal costs in case someone gets injured while on your property.
This coverage is also effective if you accidentally hurt someone in your unit.
Building Property Protection
With building the property protection, the interior of your unit will be entirely protected, which means that your floor, interior walls, cabinetry, tiling, sinks, and any other permanent fixture are insured.
If a peril almost entirely destroys your condo, your policy will pay for all the costs that are in range with your insurance limit.
Building property protection can raise a lot of questions regarding identifying the responsible party. For example, if a fire engulfs both your unit and common areas inside the building, that may include payments by both your condo policy and master insurance provided by the association.
Loss of Use Coverage
The damages to your property can be that severe that you might not be able to live there until the repairments are done. Such a situation will require you to find a hotel or rent an apartment, which opens the door to additional expenses.
However, loss of use coverage will pay for your hotel or apartment costs, including the food and other essential items. Still, the reimbursement plans can vary – some insurers will reimburse you up to a certain amount each day, while others may allot a maximum amount per claim.
Additional Condo Insurance Plans
In addition to the standard coverages included in condo insurance, you can choose some optional plans based on your needs.
Some of them are:
Loss of Assessment Coverage
Loss of assessment is an exclusive coverage that you can include in your condo policy in order to protect yourself from costs due to a shared loss where all the condominium owners are financially responsible.
For example, if a fire damages a significant part of your condo building, which results in a high cost the association can't pay by themselves, loss of assessment will pay for whatever an individual must contribute to make up the difference.
Here are the three most common situations where the loss of assessments can help:
Outside of the building is affected by weather damage
Injuries that happen in a common area
Damages to common areas
Computer & Smartphone Coverage
Although electronics are mostly included in personal property coverage, some expensive stuff may require an additional policy.
Computer and smartphone coverage will protect you from steep costs of loss of computers, smartphones, software, or other devices. Depending on your insurance plan, you may not get the full coverage for the damage, and if you use your laptop, computer, or tablet for business purposes, you may get no reimbursement at all.
Flood & Earthquake Coverage
As mentioned earlier in the post, damages caused by floods and earthquakes aren't included in a condo insurance policy.
If you live in the area that's prone to such natural disasters, you're recommended to purchase additional coverage that compensates for the costs that are, in most cases, quite steep. Sometimes, your mortgage lender may require you to have these specific policies.
Umbrella Insurance
Umbrella insurance provides protection against high costs that exceed the limit of your standard condo policy.
This type of coverage is useful for paying legal costs due to lawsuits and judgments since they can often be high. Besides, the umbrella plan may protect you if you're sued for libel or slander.
Endorsements Protection
A standard condo policy protects your jewelry from theft, but it usually reimburses up to $1.000 to $2.000.
In case you own precious stones and expensive jewelry, you're advised to add an endorsement protection coverage to your standard plan since it provides additional coverage for stolen accessories.
Some insurers may offer so-called blanket jewelry coverage, which is ideal for engagement and wedding rings.
Vacant Condo Protection
If your condo is empty for at least 30 consecutive days, the risk of damage and burglary is quite higher. That said, your insurer may not provide you with coverage while your unit is vacant, and you may need an additional policy that will protect your property while you're away.
You can purchase vacant condo protection from your insurer when you know that you'll be away for more than a month.

HOA Master Policy vs. Condo Insurance
There are some essential differences between HOA master policy and condo insurance that are vital for those who have just moved to a condo. To better understand them, here are some common situations where each of them can kick in:
HOA Master policy is needed when:
The building exterior is damaged: If heavy rain, storm, or hail damages a roof or façade, condo owners aren't responsible for repairments.
Common areas and/or shared amenities are damaged: Common areas are usually covered with HOA's policy, which means that damaged land outside the building, courts, lobby, hallway, or elevator aren't your responsibility.
Someone's been injured in common areas: Your HOA's insurance policy will cover legal costs due to a lawsuit by someone who's been injured on, for example, an icy walkway in front of the building.
On the other hand, some of the following situations may require a separate condo policy:
Damage to your unit's interior: If appliances, lighting, cabinets, or something else inside of your unit becomes damaged somehow, your HOA probably won't compensate for the costs. Still, some items that were initially built to your place (plumbing and wiring) may be covered by "all-in" HOA, but if HOA is determined as "bare walls," it's up to you to insure all the items found inside of your condo.
Theft of your belongings: You are the one who's responsible for your belongings, which is why you should insure your computer, furniture and clothing. That way, you can get compensation in case some of your stuff becomes damaged.
Your condo becomes uninhabitable: If your property is affected by fire or any other peril that makes it uninhabitable, your insurance policy will cover all the costs of a hotel and food that you need until your unit is being repaired.
Your visitor gets hurt inside of your unit: If your guest falls and gets injured in your home, your policy will pay for medical bills and legal costs in case you're sued.
Costs of the damage exceed the HOA's limit: If the expenses of the damage to the building are that high that exceed the limit of the HOA premium, all the unit owners may need to contribute funds to make up the difference.
How Much Condo Insurance Do I Need?
Determining the right amount of condo insurance is not as simple as crafting a homeowner's policy. The first step of defining the necessary packages lies in your HOA policy – namely, if you're under "bare walls," you'll need more HO6.
Apart from the type of HOA, you should consider the following factors:
Cost to rebuild or replace the structure of your unit and personal belongings: You should know how much coverage is enough to protect your possessions and interior of your condo. Make a list of your furniture, clothing and electronics, and calculate their approximate value. Don't forget to include all the expensive artwork you have.
Level of liability insurance: Think about the level of liability insurance that you may need. If it exceeds $500.000, you're advised to purchase an umbrella policy and protect yourself from lawsuits and medical bills entirely.
Extra coverages: It's recommended to purchase some extra policies if you're aware of some risks that may happen. For example, if you know that your condo will be empty for more than a month, consider vacant condo protection, if you're in an earthquake-prone area, have an earthquake plan, and if you want to protect yourself from costs due to damage to common areas, add a loss assessment coverage to your standard policy.

How Much is Condo Insurance?
The average condo insurance cost is $478 a year, according to Value Penguin. However, the final price will depend on many factors, which include the state where you live and the coverage limits that you choose.
Speaking of the state factor, the differences between annual premiums can reach even $720. That being said, the citizens of Florida can expect to pay $960 a year for condo insurance, while the citizens of Wisconsin pay $240 approximately.
As for the state of California, condo insurance cost is about $489.
Another significant factor that impacts the insurance price is the amount of dwelling coverage you want to buy – the higher the limit, the higher the annual fee.
That said, you can expect to pay from $28 to $42 a month for limits under $100.000, while higher limits can cost about $72 a month.
Extra Tips for Saving on Condo Insurance Policy
Purchasing a condo owners insurance doesn't need to be as pricey as you might be expecting. If you make proper calculations and apply some of the following tips, you can pay a lot less than you'd pay otherwise:
Bundle your policies: Bundling has always been an efficient way of saving money on insurance. That said, you can save up to 10% or more if you combine your condo coverage with car insurance, which is a significant discount.
Benefit by single deductible: By bundling your policies, one claim applies to both, which means that you'll have to pay only one deductible.
Pay in full: Most insurance agencies and companies offer discounts if you pay the total amount in full and upfront.
Integrate alarm systems and safety devices: The safer your condo is, the less money you'll need to pay for insuring it. Install extra burglar alarms, fire alarms and automatic sprinklers, and your insurer will be glad to lower the price of your premium.
Switch from a renter's to condo policy: You may earn a significant discount when you're purchasing a new condo and switching from a renter's to a condo policy.
Why H&M Insurance Agency?
Enjoy the benefits of your condominium and let us take care of the protection of your items.
With more than 45 years of professional experience in crafting custom-tailored insurance policies for our clients, H&M has been one of the leading insurance agencies around the state of California.
Collaboration with the most prominent insurance companies such as The Hartford, Travelers, and Progressive allows us to create the best condo insurance policy that meets your needs and purposes, both personal and business.Call us today at (619) 296-0005, and get condo insurance quote today.