California Fire Insurance
Our comprehensive fire insurance policy in California protects your home and belongings against fire and other perils such as natural disasters, explosions, riots, and malicious damage. H&M Insurance protects the things that are most important to you.

Hot summer days, a lit cigarette, faulty wiring, or explosion of gas can ruin something you've been building for your entire life. The costs of repairment or replacement are mostly too high, and paying out of your pocket can severely affect your budget.
However, the damage caused by smoke or fire is covered by a fire insurance policy, which means that your insurance company will pay all the costs. Let's learn more about it.
Your home is the most important investment, and the best California fire insurance agency will protect you from a financial disaster. As part of your homeowner's coverage, it's subject to the same deductible and coverage limits as the rest of your policy. Also, any detached structures located on your property, including any sheds, fences, or detached garages, will be covered by our agency.
#1 Fire Insurance California Expert
Our fire insurance helps cover losses and damages above your property coverage limit. It's especially helpful for homeowners, and particularly when it comes to replacement and reconstruction costs in the unfortunate event your residency burns down, and everything is lost – these types of fatal scenarios aren't typically covered under your standard policy. We'll cover you from candle fires, grease fires, and electrical fires.
H&M Insurance has coverage options that enable you to get the fire insurance policy you want, including:
Dwelling fire insurance – It delivers coverage if your home was destroyed or partially damaged in a fire. Plus, it provides you financial help to repair or rebuild the house, and also pays to tear down the remaining parts or remove rubble;
Coverage for other structures – In case a fire destroys or damages other constructions like a detached garage, tool shed, barn, or any other object that isn't attached to your place, our insurance will pay for the costs of the rebuild, repairment, and removal of rubble.
Coverage for your belongings – Items such as furniture, clothes, electronics, or any other objects you own are covered with our policy in case they get damaged by a fire;
Loss of use – In the event your house becomes uninhabitable due to a fire, our policy will cover your additional living expenses, including renting costs, hotel, food, and boarding for your pets;
Wildfire coverage – It'll cover damage to the building; additional structure; landscaping, pools, and backyard items; additional living expenses; debris removal; and personal property of contents.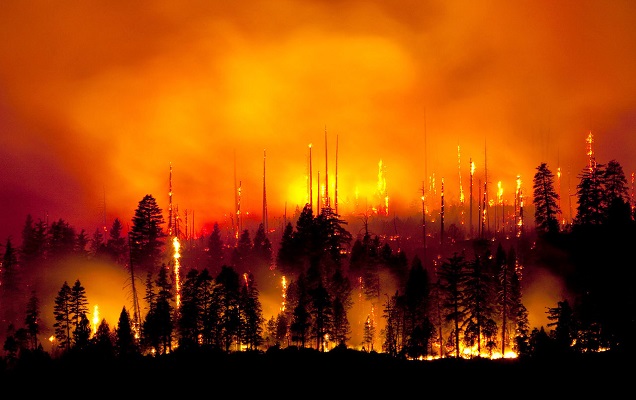 Property Insurance San Diego
Why Choose H&M Insurance?
Over the past 50 years, we've been providing fire insurance to the entire state of California. We work with the most top-tier companies to get you the best home fire insurance policy and can promptly tailor a package that meets your needs, along with your budget. We work closely with clients to help them make meaningful and informed decisions every day when it comes to protection and their future.
Here are a few reasons why H&M Insurance should be your first and last stop when seeking fire insurance in California.
Maximized savings;
50 years of experience in the industry;
California market expert;
Family-operated business;
Best insurance rates in California;
We partner with top-notch insurance providers;
Coverage and pricing designed to your risk management;
Quick, easy, and free no-obligation quotes.
California Fire Insurance Specialist – Call (619) 296-0005 Today
Call us today at (619) 296-0005 and allow the professionals at our company to forge the strongest shield against fires and help you protect the assets you're working hard to build.
How Much Is Fire Insurance in California?
As far as you pay for the homeowner's insurance (about $1.100 per year), you're protected from the excessive costs made by fire, but since California is high-risk zone, you may have to pay more for additional coverage. Because a series of wildfires destroyed many homes last year, many insurance providers stopped renewing policies for people who lived in California.
In Sunny State, fire insurance that's mostly used is called a FAIR plan. California FAIR plan fire insurance covers up to $1.5 million for a structure and its contents in fire-prone areas. But, even that amount may not be enough for a full replacement of a property. You should know that it is a last resort, and it should be utilized only when you can't obtain coverage through any other provider.
How Do I Know What is Included in My California Fire Insurance Policy?
Your insurance agency is required to provide you with a copy of your fire coverage. If you don't have a copy of the policy, contact your insurance company to obtain one. That policy will explain insurance limits and benefits.
Why Do I Need This Insurance?
Because it buys you and your family peace of mind knowing that your home is protected against losses or damages resulting in a fire. And depending on the policy, some also offer protection versus theft or other natural disasters.
Who Can Buy a Fire Insurance Coverage?
So long as you're the legal owner of landed residential property, apartment or even a commercial property, you can purchase this policy to protect your asset against damages or loss caused by fire.
How to Know What Policy Is Suited for My Property?
For private apartments, be sure that you buy the additional policy if you have made renovations or improvements to your home as this may not be covered by the fire insurance policy take up by your building's management. Plus, owners of private apartments and landed property without ownership should look into buying this type of insurance to protect their assets.
MUST READINGS RELATED TO FIRE INSURANCE

Fire Insurance – Definition, Policies, and Cost
Many things can cause fire, which is one of the most common accidents that occur in California. It can damage everything, from replaceable belongings to the entire household, which is why it is vital to protect yourself with fire insurance.

Key Things You Must Know About Homeowners Insurance Policy
Homeowners insurance is a type of coverage that provides you with financial protection in case of theft, vandalism, disaster or some natural catastrophes which affect your home. It is optional. However, it's highly recommended to purchase it since it can be a huge money (and home!) saver.

Property & Casualty Insurance 101
Property and casualty insurance often go together – there is no difference between them, but casualty insurance is referred to a broader category of coverage against the loss of property. It includes vehicle insurance, theft insurance, liability insurance, workers' compensation, and elevator insurance.