You cannot always influence the sequence of events – sometimes accidents simply happen. If you operate any sort of business in San Diego, CA, we recommend that you have a small business liability insurance policy. H&M insurance agency can find the best San Diego general liability insurance policy to meet your specific needs. General liability insurance for business is an insurance policy type that protects your business from the most common accidents resulting from normal business operations. Without the coverage, you would have to pay for damages out of your pocket. If you choose the best business insurance in San Diego you do not have to worry about that.
Why Small Businesses in San Diego Choose Our General Liability Insurance?
If you want to avoid risks associated with your small business, H&M Insurance company in San Diego, CA, has the right solution for you. Whether you are in constant contact with the clients, partners, products, and equipment, excellent general liability coverage can save you time and money. Our experienced team of dedicated individuals will choose the policy that will not leave anything out at affordable prices. Comparing and finding the right insurance plan among various insurance underwriters in the market is our primary goal.
Most small companies need general liability insurance coverage, so we offer several coverage options:
Business interruption insurance – when some unfortunate event happens, like disaster, this policy covers the loss of income as a result.
Crime insurance – when the loss of incomes result from different forms of theft, this type of policy will cover it.
Personal and advertising insurance – it provides a coverage for copyright infringement, slander and libel.
Product and completed operations insurance – is a protection from property damage and bodily injury that occurs away from your premises that are caused by your work or your products.
Employment-related practices insurance – covers wrongful termination, wrongful refusal to employ, defamation claims, or invasion of privacy made against you by an employee.
Fire legal liability – covers fire damage caused by your negligence in the premises you rent or occupy.
Directors and officers insurance – coverage for situation where a company's board of directors or officers made a poor decision that resulted in a claim for damage.
Liquor insurance – protects you against claims for injury for selling, furnishing, or serving any alcoholic beverages during your business operations.
Umbrella insurance – extends coverage over and above your other liability coverage. It can protect you when the policy limits of one or underlying policies have been used up.
Hired and non-owned auto insurance – provides the coverage for short-term auto rental or when employees use their personal car for business.
We Tailor GL Policy to Your Industry Requirements
PROTECT YOUR BUSINESS WITH LIABILITY INSURANCE POLICY
Why Choose H&M Insurance Agency?
H&M Insurance agency is dedicated to finding you the best small business insurance. What truly sets us apart from others is the constant desire to find our clients the insurance policy to meet all their needs.
We offer custom-tailored policies for small business owners in San Diego, CA. Although not mandatory by law, you will still want to protect your business from unwanted accidents. With our competitive prices, you will be able to find the best commercial liability insurance that will meet all your small business's needs.
We are present at the market for more than 50 years,
Family-owned company from the start,
We offer custom-tailored insurance quotes in San Diego,
Our company is specialized in San Diego and California market,
Requesting a general liability insurance quote is free, quick, and easy,
Our partners are renowned insurance companies,
Your unique insurance needs will be fulfilled quickly and efficiently,
Our small business insurance policies reduce costs & minimize risks,
We will help you focus on growing your business, not worrying about what could happen.
What is General Liability Insurance?
General liability insurance covers the risks the small businesses face every day. It provides financial support for the potential accidents that can happen at a company. It is also known as commercial general liability (CGL) or small business liability insurance. It is the most common insurance for small businesses, no matter what your industry is. It is typically the first policy purchased by new business owners.
Is General Liability Insurance Mandatory in California?
Well, generally not. It is not required by law in California. Still, some states and cities will not give you a business permit if you do not have a Certificate of Insurance (COI). It will also protect your business from unexpected expenses, and it will give you peace of mind – shows that your company is trustworthy and reliable.
What Does General Liability Insurance Cover?
It covers your business from the most common types of accidents that can affect your business and lead to lawsuits. Business liability insurance will cover:
Claims by third parties for their bodily injury, for example, if your client trips and falls in your shop.
Medical expenses for each injured person.
Advertising injury, for example like unintentional use of a third party's idea.
Physical damage to someone else's property in a business environment.
Defense costs, in case you are sued for a general liability claim because legal and lawyer fees can easily exceed thousands of dollars.
Personal injury, such as slander.
Judgment and settlements.
How to Choose Liability Insurance?
Every business has its own unique needs and specific risks, so there is no general insurance plan that will suit every small business. Before the quoting process, it is advisable that you get the required information and documents, like basic contact information, your business' location, details about your business premises, what kind of work your business does, risks, the number of employees, and many more.
After you review your business characteristics and determine your needs, you can contact H&M Insurance to find the best general liability insurance plan tailored to your specific needs.
How Much is General Liability Insurance?
There is no single answer to this question because different factors affect each business differently. Some of them include:
Your business type;
Location of your business premises;
Number of workers;
Years in business;
Number of customers;
Annual revenue;
History of claims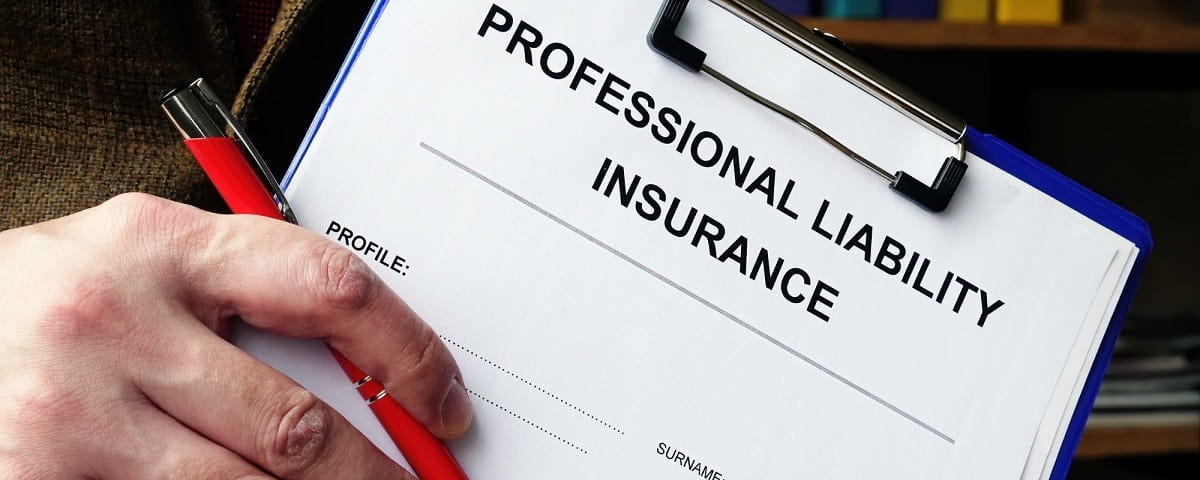 Call for FREE Consultations (619) 296-0005
Our reasonable prices, professionalism, and credibility cannot go unnoticed. If you contact us via online contact form or call us, you will undoubtedly experience the best combination of policy coverage and competitive rates. Talk with our experts to find out more.