Under California law, each car owner must have auto insurance. It covers the expenses associated with getting into an auto accident. With proper coverage and paying annual premiums, you do not need to worry about paying the damage repairs. With the right auto insurance in San Diego, you will protect the investment in your car and have financial protection from lawsuits. Some of the benefits car insurance can provide are paid medical expenses in case of an accident, covering losses caused by uninsured or underinsured drivers, and paid damages due to theft, vandalism or natural disasters.
We are here to help you get the car insurance you need, so call us if you are buying your first car, driving an older car, adding someone to your policy (new teen driver, getting married, etc.), or you drive a motorcycle.
What Does Auto Insurance San Diego Cover?
Although California and San Diego residents usually pay more for car insurance than drivers in many other states, it does not mean that all residents will pay high insurance premiums. Insurance rates will largely depend on your age, driving record, credit history, and many other factors.
If you wonder how to lower car insurance premiums, we prepared good student discounts, good driver discounts, multi-policy discounts, college degree discounts, and multi-car discounts. We also have different coverage options that we have prepared for you and your family:
Liability Coverage
covers damages to others if you are at fault in an accident. Liability coverage is broken down into two parts: property damage and bodily injury. This type of coverage is required in all states.
Collision Coverage
will repair or replace your insured car after an accident. This type of insurance is often added as an extension of a basic policy. If you are leasing or financing your vehicle, collision coverage is typically required by the lender.
Comprehensive Coverage
pays for loss or damages to your car from a danger other than a collision, such as theft, vandalism, hitting an animal, or natural disasters like fire, hail, flood, and falling objects.
Underinsured/Uninsured Motorists Coverage
is a policy that covers property damage and bodily injury caused by another motorist whose coverage is insufficient to cover the damages one has suffered. It helps you pay for lost wages, medical expenses, pain and suffering, and related damages to your car.
Rental Reimbursement
covers renting a car or public transportation fare as a substitute for your vehicle when damaged or repaired after an accident. Daily rental allowances or limits are subject to your car insurance policy terms.
Personal Injury Protection
covers treatments needed from an accident, including medical, rehabilitation, lost earnings, replacement of services, and funeral expenses. This type of insurance is also referred to as "no-fault" coverage. It covers medical expenses for both injured policyholders and passengers, even if they do not have health insurance.
Medical Payments Coverage (MedPay)
covers payments for medical treatments for you and your passenger or funeral expenses when bodily injury is caused by accident. It applies no matter who caused the accident. It typically covers the policyholder, family members driving the car, and any passengers
Medical Payments Coverage (MedPay)
covers payments for medical treatments for you and your passenger or funeral expenses when bodily injury is caused by accident. It applies no matter who caused the accident. It typically covers the policyholder, family members driving the car, and any passengers
We are San Diego Auto Insurance Specialists
Our team of dedicated professionals works to make your insurance claim quick, simple, and easy. We are here for any concerns or questions you may have – our company is committed to making things easier for you.
When choosing among the auto insurance companies in San Diego, keep in mind that:
We are a company that has been trusted for more than 50 years;
We are partners with some of the most eminent insurance companies like Nationwide, Travelers, Progressive, The Hartford, Safeco, and many others;
We will customize your car insurance policy to fit your driving habits
We will find the most affordable car insurance in San Diego;
We provide personalized auto insurance quotes in 30 minutes;
We have many discount options available;
We have exceptional customer service;
We take your feedback seriously.

Custom Tailor San Diego Car Insurance Policy
Considering that many factors influence the auto insurance premium, we will guide you through the process and make it easier. We will determine which solution is the best for you and ensure you have complete coverage. We may be able to apply discounts and save you even more if you bundle your insurance policies.
Request an online quote or call the customer support number (619) 296-0005 for all the information on the cheap auto insurance San Diego offers. Our quotes save your money!
Auto Insurance in San Diego: FAQs
California requires that all drivers carry liability coverage that will pay for property damage and bodily injuries. Limits for those damages are usually split into three categories: bodily injury per accident, bodily injury per person, and property damage. The minimum is named as 15/30/5:
$15,000 in bodily injury coverage per person – that is the maximum amount the insurer will pay for one person injured by you in a car accident.
$30,000 in bodily injury coverage per accident – that is the maximum amount of money the insurer will pay for all the injuries in the crash you caused, in which more than one person is injured.
$5,000 in property damage per accident – is the maximum your insurance company will pay for the property damage in the accident you caused.
Car insurance premiums are different for every driver. When trying to save on a car insurance policy, one of the ways is to use available discounts. Here are some of them:
Safe driver discount: available to drivers with no traffic offenses and at-fault accidents during a particular period. Most insurance companies give drivers with a clean driving record a 20% to 25% safe driver discount.
Good student discount: available to young drivers who earn good grades in school. Although requirements vary by insurers, to qualify for the discount, you have to have at least a B average or be in the top 20% of your class.
Multi-policy discount: you will have to have two or more policies with the same insurer to qualify for this discount. Commonly referred to as 'bundling,' it can save you between 5% to 25%.
Multi-car discount: a discount often offered to a driver who insures more than one car with the same insurer. It reduces the costs of policies by 10% to 25%.
College degree discount: a college graduate may expect to pay between 5% to 15% for car insurance than others. Statistics say that drivers with higher education tend to be less risky to insure than drivers with lower education.
In simple words – the less risky your rating factors are, the most affordable your car insurance policy will be. So here are some of the most important factors that affect your car insurance rates:
Age – most expensive premiums pay teen drivers and drivers aged 70-plus.
Driving history – driver's past is an accurate predictor of their future performance, according to insurance companies, so that it can impact the cost of current and future insurance premiums.
Credit score – drivers with poor credit scores tend to file more claims, so they pay on average twice as much than drivers with a good credit score.
Type of your vehicle – sports cars usually have high insurance rates. Also, vehicles with good safety features may qualify for discounts.
Vehicle ownership status – insurance premiums differ for owned, leased, or financed vehicles.
Years of driving experience – your rates are likely to decline as you gain more and more experience behind the wheel because you are less likely to make the mistakes that can lead to claims.
Gender – on average, female drivers pay fewer insurance premiums than their male colleagues because male drivers are more likely to take risks.
Driving Tips in San Diego, California
With more than 26 million licensed drivers, California is one of those states where you cannot survive without a vehicle. Driving can be a little tough, especially in busy San Diego. Whether local or just a visitor, here are some tips for driving cautiously and safely in San Diego, CA.
Choose your lane carefully and become familiar with the purpose of each lane. Lane 1 is for fast driving cars, and lane 4 is for slower vehicles. The safest lane is lane 3. It is used for traveling long distances, but ensure that you go with the flow, do not speed, and leave plenty of room between you and the vehicle in front of you.
Watch for other drivers and road users because not everybody is a good driver, so taking precautions is ok. Do not assume drivers from other states and cities know to drive safely on freeways.
Beware of freight trucks, and when you see them behind or in front of you, increase your following distance and pass them quickly.
Plan your trip to have enough time to exit the freeway without cutting other drivers. You need to move to lane four at least a mile before exiting. Using your smartphone to track traffic and check the weather for unexpected conditions is also a useful tip.
Commercial Auto Insurance San Diego
Are you using car for business purposes? No problem, we got you covered.

COMMERCIAL AUTO INSURANCE
This type of coverage is designed for any company that uses vehicles for business purposes. It includes bodily injury liability coverage, medical payments, no-fault or personal injury coverage, uninsured and underinsured motorist coverage, and many more. More Info.

FLEET AUTO INSURANCE
Fleet insurance policy covers all your vehicles (at least two vehicles) with the most appropriate insurance plan that meets your specific needs and requirements. It provides liability insurance coverage for all of your business's vehicles in one policy. More Info.

COMMERCIAL TRUCK INSURANCE
Any commercial transportation company with one truck or more, independent drivers, and any company with transportation-related activity must have commercial truck insurance. More Info.
RELATED CAR INSURANCE ARTICLES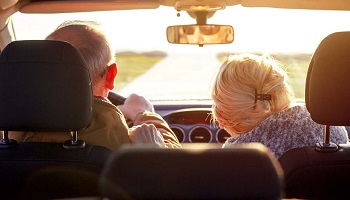 Auto Insurance for Seniors
Learn how to lower your insurance rates with this extensive guide and only pay for the coverage you need.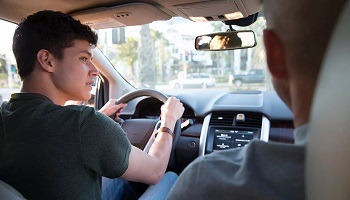 Auto Insurance for Teens
Adding your teen to the family's existing auto policy or helping them buy their own policy are two ways of insuring your teen. Keep them covered from the start.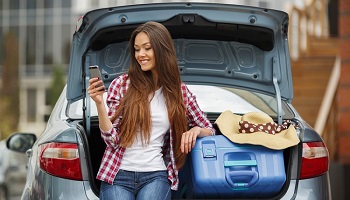 Auto insurance for Students
If you need a hand to find the cheapest car insurance policy for college students, you are at the right place.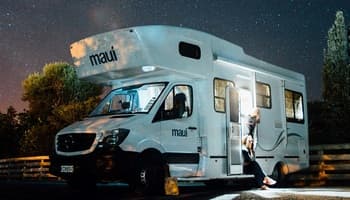 RV Insurance
WPurchasing a separate policy for your recreational vehicle can be a smart move and allow you to hit the road without worrying that something unpredictable can happen.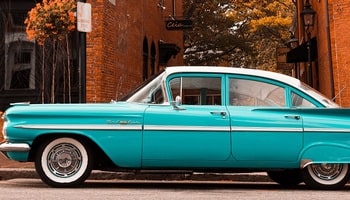 Classic CarInsurance
This policy will protect your classic and antique car and usually includes coverages for liability, medical bills, and uninsured/underinsured motorists.