Best Auto Insurance for Seniors – How to Lower Your Insurance Rates
We all know that auto insurance is mandatory in every state. Do you want comprehensive, affordable, and high-quality senior auto insurance coverage? You have come to the place where the best auto insurance for seniors could be found. We also offer you an extensive guide to help you save on car insurance.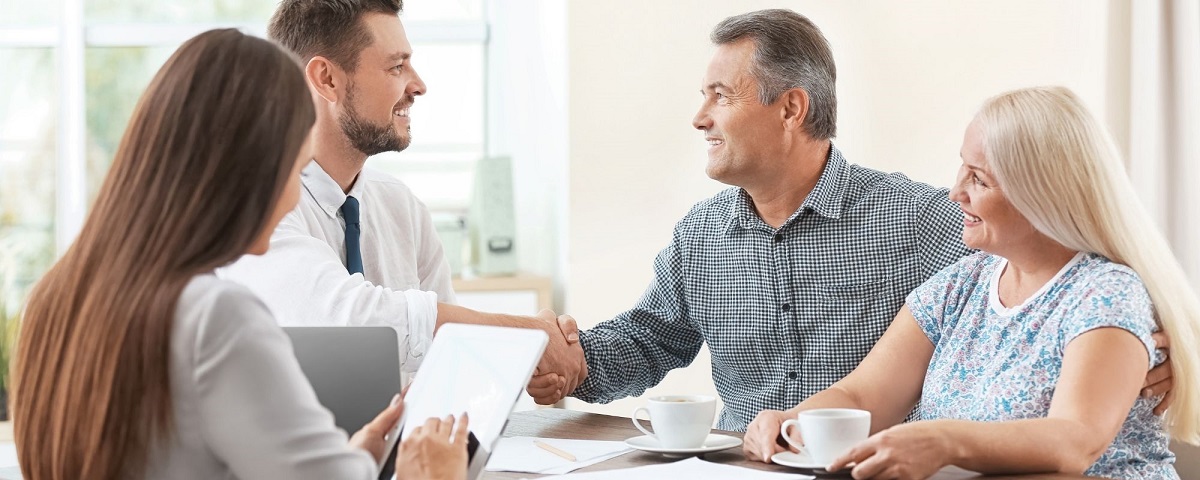 It is evident that senior car insurance rates increase slightly in your 60s, 70s, and beyond. It happens because seniors are more prone to accidents than middle-aged people due to age-related changes like slower reflexes, health conditions, medications, and decreased visual acuity or hearing.
In addition, older drivers may suffer more severe injuries and more fatalities than younger people and their injuries are more expensive to treat. All of this increases your insurance premium.
The insurance rates depend on the age group you belong to, your driving record, your car type, the state you live in, and your insurance company.
However, as an experienced and mature driver, you may want to pay only for the coverage you need, so if you want to know how discount auto insurance for seniors works, look at this guide to help you get the best auto insurance for seniors.
Age Discount
Some of the discounts start when you turn 50 and increase on average every five years. It is essential to talk to insurance company to check if you qualify for the discount.
Take Driving Classes
Brushing up your driving skills is beneficial not only for the policy discount but your own safety. Taking driving classes is a way to remain safe on the road, maintain a good driving record and earn a discount.
Some of the classes are offered in-person, while others are provided through associations like AARP or AAA. Those classes are affordable and will teach you some valuable things about how aging and some medications affect driving, how to deal with those changes successfully, and how to navigate everyday but challenging driving situations.
Join the Club
The abovementioned associations like AARP and AAA can enable you to access promotional pricing if you are a member. It is called 'affinity discount.'
Also, there is an option for saving based on the length of membership with these associations – the longer you are a member, the more you save.
Choose a Car That is Cheap to Insure
When you go car shopping, make sure you get insurance quotes for the model you want to buy. Newer models of cars with high-end safety equipment such as airbags, anti-collision technology, and anti-lock brakes may qualify you for cheap auto insurance for seniors.
Cars that offer good protection in crashes and are cheap to repair or replace are generally the most affordable cars to insure.

Drive Less
If you no longer commute to work, tell that your insurance agent. They will not know if you retired, which means you drive less and therefore are less of a risk to your insurance company. Maybe that fact will qualify you for low-income auto insurance for seniors.
Most of the insurers define 'Low mileage' as 5,000 to 7,500 miles or less, and it can earn you a discount of up to 10%.
Another option to consider is a pay-per-mile insurance program. It involves installing the device in your car so it can record your mileage and driving habits. You could save two ways – for driving safely and for driving less. Discounts depend on the insurance company and may go as high as 40%.
Drop Coverage You No Longer Need
When you retire, a change in your policy is inevitable if you want to save some money. First of all, check your policy for details.
A gap policy is not needed anymore if you do not owe on your car loan.
Collision and comprehensive insurance are not needed if your car is an older model.
Coverage for a rental car is maybe not necessary if you do not commute to work.
Shopping Around
We all know that car insurance premiums vary widely by state, insurance company, and neighborhood. To find your best rates, it is advisable to compare multiple quotes and find the best quotes auto insurance for seniors can offer. It is usually a good idea to shop yearly for car insurance to avoid tending your rate to become higher over time.
Consider Buying Multiple Policies
Bundling insurance can create some opportunities for saving. Many companies offer a discount when combining several policies like home and car policies. Still, some companies may offer lower prices for bundling a car policy with the boat, motorcycle, or RV insurance.
Keep a Clean Record
A driving free of violation and accidents tends to earn some discount. Driving safely for the last 3 to 5 years can make a difference on your policy for the discount that ranges from 15 to 40%.
Dial Back Coverage
If you own homes and vehicles you use only at a certain part of the year, look for the cheaper option like 'snowbird' or 'parked vehicle' coverage during the months you are not using your car.
Drop a Driver
You can exclude anyone who drives no longer in order to reduce rates. It is only possible for the states that do not require all licensed drivers in the household to have car insurance, such as an older spouse or a parent. However, you can always change the primary driver to a younger member of the household if that is your reality.
Responsible Payer Discount
Seniors' finances tend to be more stable than those of the younger adults. Some insurance companies may give you a discount if you have not received a late payment notice in the previous year.
Pay Your Premium in Full
If you can afford the full premium, it is the best way to save on service charges, and those savings are passed on to you.
Raise Your Deductibles
If you increase your deductible, the cost of your insurance premium will be lower. It is particularly useful if you do not drive much, but it is important to keep in mind that you will need to pay more out of your pocket for repairs.
New Business and Customer Loyalty
When you are looking for low-income auto insurance for seniors, many insurance agencies will reward you for starting a new policy or reward your customer loyalty when you renew your policy.
Optional Car Insurance Coverages for Seniors
Although not mandatory, check some optional insurance coverages for potential features you can take advantage of.
Accident forgiveness – this optional coverage usually forgives 1 at-fault accident every 3 to 5 years, although the requirements may differ by company. It is helpful if you cause an accident to keep your policy from increasing.
Higher liability limits – it gives you more financial protection of your wealth and assets if you cause an accident.
New car replacement – this option is useful if you purchased a new vehicle. This endorsement will pay to replace your totaled vehicle with a comparable new vehicle instead of paying you the depreciated value.
Senior Auto Insurance FAQs
Best Auto Insurance for Seniors in California with H&M Insurance Agency INC
It is crucial to find an insurance company that will understand your unique needs. Talk to our insurance company and get the best senior car insurance to meet all your needs.
We are a team of dedicated professionals that provide the best policies for auto insurance for seniors to save you time, money, and nerves. We offer better coverage, excellent prices, and various discounts to protect your car in the best way possible,
Feel free to contact H&M Insurance Company at (619) 296-0005 for a no-obligation review and quote and experience the best auto insurance for seniors in California.