Whether they are sole proprietors or full-service landscaping businesses, every landscaping business needs at least some small business insurance coverage to protect your business. At H&M insurance company, we offer landscaping insurance plans that are easy to understand and customized to meet all your needs. Injuries, accidents, and property damage can lead to costly lawsuits and jeopardize your landscaping business. Get financial protection if your lawn care services include operating heavy equipment around homes, private yard landscaping, weeding gardens, trimming trees, winterizing the home's irrigation system, or setting up the sprinkler system – you should consider the best lawn care insurance in San Diego with H&M insurance. Whether you serve residential homeowners, commercial customers, or both, we understand all the risks you face daily. Hence, we customized our landscape insurance in San Diego to fit your specific needs.
Available San Diego Lawn Mowing Insurance Policies
Small business insurance is our specialty, so protect your business assets with some of our landscapers insurance options:
General Liability Insurance for Landscapers
It provides coverage in cases when a third-party (bystander or customer) is a victim of different circumstances, like property damage, bodily injury, and advertising injury. It will cover the costs of legal fees and settlements that could otherwise bankrupt your business.
Business Owner's Policy (BOP)
It combines general liability with a commercial building and personal property coverage into one package, which is more affordable than buying each policy separately. It covers the liability claims along with commercial building and its contents.
Workers' Compensation Insurance
Protects medical expenses and a portion of lost wages for employees that are injured or become ill on the job. In addition, it covers employee rehabilitation, death benefits, court costs, and legal fees if you are involved in a lawsuit related to the employee's injury.
Professional Liability Insurance
Also known as errors and omissions insurance, it protects you from the risks you face in delivering your professional services. Error and omissions coverage protects you against mistakes that can lead to the financial loss of your clients.
Tools and Equipment Coverage
Maybe you keep your tools and equipment in your vehicle, on a job site, or in a trailer. Ensure your or borrowed equipment is protected against damage or theft, no matter where you keep it. This insurance will pay the costs of repair or replacement of your gear.
Commercial Auto Insurance
This coverage protects your business from unexpected expenses if your employees are involved in an accident, including medical bills, property damage, and legal fees. If you use your vehicle for work, you may need a business auto insurance policy.
Commercial Property Insurance
This type of insurance covers the assets like buildings, tools, equipment, or nursery inventory of plants against losses in the event of theft, fire, vandalism, hail, or windstorms. It usually covers the equipment at the address listed in the policy.
Inland Marine Insurance
Inland marine coverage offers protection of your gear while being transported on land or stored at an off-site location. It covers the theft and damage outside of your place of business. The policy can protect property in transit, temporary care, property stored at different locations, and property inside a commercial truck.
Business Income Insurance
It helps cover the lost income in cases when your business must be shut down due to covered peril – fire, wind, or theft. Coverage applies to loss suffered during the time needed for replacement or repair of the damaged property.
Commercial Umbrella Coverage
It provides additional coverage on top of your general liability policy to help you pay for costs that exceed the policy limits. Represents an extra layer of protection that can help you cover bodily injury or property damage claims, including legal expenses, judgments, and settlements.
GET A QUOTE FOR LAWN CARE BUSINESS INSURANCE
H&M Insurance : Best Lawn Care Business Insurance San Diego
WHY H&M INSURANCE COMPANY
We offer the most affordable lawn care business liability insurance in San Diego
We offer a wide variety of coverage options that will satisfy your unique needs
We are successful in minimizing insurance costs and reducing risks
We are partners with the most prominent insurance companies like Next insurance, Hiscox, Hartford, Progressive, and many more
A family-owned company with more than 50 years of experience
We offer flexible payment options
Our mowing insurance quotes are instant, no-obligation, and easy
We specialize in the California insurance market
Our team of devoted insurance agents is always willing to help you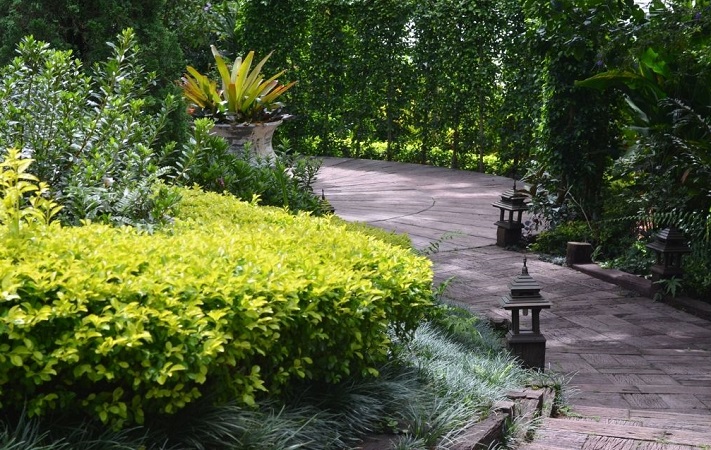 Insurance for Lawn Service: FAQs
Landscaping business insurance is a term used to describe several different policies tailored to protect landscaping business assets from property damage, bodily injury, personal and advertising injury, and legal fees.
Landscapers
Lawn care companies
Lawn irrigation contractors
Tree trimmers
Landscape architects
Landscape designers
Landscaping business insurance cost depends on different factors, including:
Location
Number of employees
Deductible
Services you offer
Your annual business income
The value of your equipment or property
Coverage limits you choose
Lawn Care Company Insurance San Diego: Call H&M Insurance
If you are looking for landscaping general liability insurance, workers comp or commercial fleet/auto, look no further. H&M insurance company has the most comprehensive coverage for the landscaping business. Trusted by hundreds of businesses in California, we are able to take care of your team, no matter how small it is. Speak with a licensed insurance agent at (619) 296-0005.
RELATED TO LAWN CARE LIABILITY INSURANCE

5 Best Small Business Insurance Policies You Should Consider
You need to protect your employees, clients, and your business with suitable insurance. Consider these 5 small business policies to help you focus on your business growth and mitigate the risks.

LLC Insurance for Full Business Coverage
Proper LLC liability insurance can make the difference between your LLC going bankrupt and continuing to operate. It is an important step in your business plan and an important part of your financial stability.

Umbrella Insurance – An Extra Coverage from Excessive Costs
Umbrella insurance is a type of liability insurance that provides an additional layer of security if the primary liability insurance limit is unable to reimburse the full cost of the damages. Read more about umbrella insurance.