LLC Insurance for Full Business Coverage
Do I need liability insurance for my small business? How much does it cost? What are LLC insurance requirements? What does it cover? All the answers are presented in the text below.


An LLC company stands for limited liability company; it is a business entity that helps business owners shield their personal assets from the business's debt and possible lawsuits. On the other hand, your business assets are at risk.
Limited liability insurance coverage offers protection against potential third-party insurance claims.
Having proper liability insurance for LLC can make a difference between the bankruptcy and the uninterrupted work of your LLC in the case of a lawsuit. It is a crucial step in your business plan and a significant part of your financial stability.
In the case your client sues you, for example, for the mistake you made that costs him a thousand dollars, you still need to defend yourself whether or not you made a mistake. When you have LLC insurance coverage, it will pay a settlement or court award. Otherwise, you will need to pay the money out of your pocket, which can be really expensive.
What is LLC Insurance for Small Businesses?
LLC insurance helps the small business owners protect their LLC from different liability claims, like bodily injury or property damage caused by your business, employees, or products to a third party.
You will never know what could happen, so some common LLC business risks include:
A work-related injury
A missed deadline
An employee car accident
A client data breach
A slip-and-fall injury
Main Reasons to Have an LLC Insurance for Small Business
Now that you have formed your business as LLC, you may think you do not need an insurance policy as your personal and business assets are separated. Well, this is not true. A minor injury and everything you have done so far is at risk. So you will still need limited liability insurance to:
Protect your business assets
If you do not have at least general liability insurance and someone falls in your office or shop, your cash, equipment, materials, and more may be liquidated to pay for the person's injury treatment.
Protect your personal assets
Even if your business is an LLC, there are some cases in which your personal assets can be in jeopardy. For example, if you personally guarantee a business loan, a lawsuit against your business can put your possessions at risk.
Cover the costs of the lawsuit, even if you are not found liable
In today's world, you can get sued for almost anything. Even if you have not made any mistake, a lawyer and your time away from work can be really costly. Your reputation can be damaged, too. It is always a good deal to have insurance.
Most Common Types of LLC insurance
There are many different types of LLC insurance, and depending on your needs, you will choose the best insurance for LLC.
General Liability Insurance
General liability insurance for LLC, also called commercial liability insurance, is the best solution if you run a business that includes everyday communication and meeting clients, customers, or partners. It is the best type of insurance if you sell products to customers, handle client property, or when your location is open to the public.
Professional Liability Insurance
Sometimes called errors and omissions, it covers settlements or fees if a client sues your business for unsatisfactory work. It is the best option for LLCs that provide professional services or sell their expertise, like accountants or engineers.

Workers Compensation Insurance
This type of insurance is required by law in most states, regardless of the business classification. It covers employee's medical costs, permanent disability or death benefits, and lost wages.
Suppose your worker gets injured or even dies. In that case, the limited liability insurance for workers (or workers compensation insurance) will pay any medical bill or payout death benefits to his/her dependents.
Commercial Property Insurance
It covers the damage to your LLC's physical assets. In addition, it often offers compensation if your business property is damaged by:
Vandalism
Theft
Fire
Windstorms
Hail
The LLCs who rent business space is covered against damage to the leased property, usually by general liability insurance.
Business Owners Policy (BOP)
This type of insurance for LLC companies is like a 2-in-1, including general liability and property coverage. However, sometimes it can offer a more affordable way to protect your business. For example, business owner policy can cover:
Cases when someone is injured on your premises
Your business location, store contents, merchandise, or equipment
Business interruption expenses and the revenue loss
LLC Health Insurance
It depends on your company's business structure; the company's tax filing will impact your options. Whether your company is registered as a sole proprietor, partnership, an S corporation, or a C corporation, you will have the option to buy an individual health insurance policy, or you may qualify for the company's group insurance plan.

Commercial Auto Insurance
If your employees use vehicles for the business, it is not harmful to have commercial auto insurance. It will protect your business in case accidents happen during the vehicle's usage for the job. It usually covers damage:
To the vehicles that are hired and non-owned
In a collision that a business-owned car caused
Caused by something other than an accident, for example, vandalism or extreme weather.
To business-owned vehicles and driver's injuries if the at-fault driver does not carry enough insurance.
Data Breach Insurance
Also known as cyber liability insurance, it covers losses related to cyberattacks or a data breach, especially if you handle sensitive data like a client's personal information. For example, if your LLC is hacked, the policy will cover:
Business interruption expenses
Customer notification
Credit monitoring
Fines and penalties
Business Interruption Insurance
It covers the loss of income that a business suffers after a particular disaster. For example, the income loss may occur due to the disaster-related closing of the business premises or the rebuilding process after the disaster.
Commercial Umbrella Insurance
This type of insurance offers additional coverage on top of the general liability policy. So, if you do not have a general liability policy, you will not be able to get commercial umbrella insurance.
This is a great option to consider if you want to fill in the gaps in the conventional insurance policies have; it gives you peace of mind knowing that every kind of accident is covered.
When a claim hits the limit on an underlying policy, the umbrella insurance policy pays the remaining costs up to the umbrella policy's limit.
LLC Insurance Cost
When talking about LLC insurance costs, it depends on many factors. Some of them include:
The type of your business
Property owned
Size of payroll
Number of employees
Claims history
Every LLC business has different needs and risks associated with it. Therefore, you need to evaluate the biggest possible threats to your business to determine which is the most important LLC business insurance for you.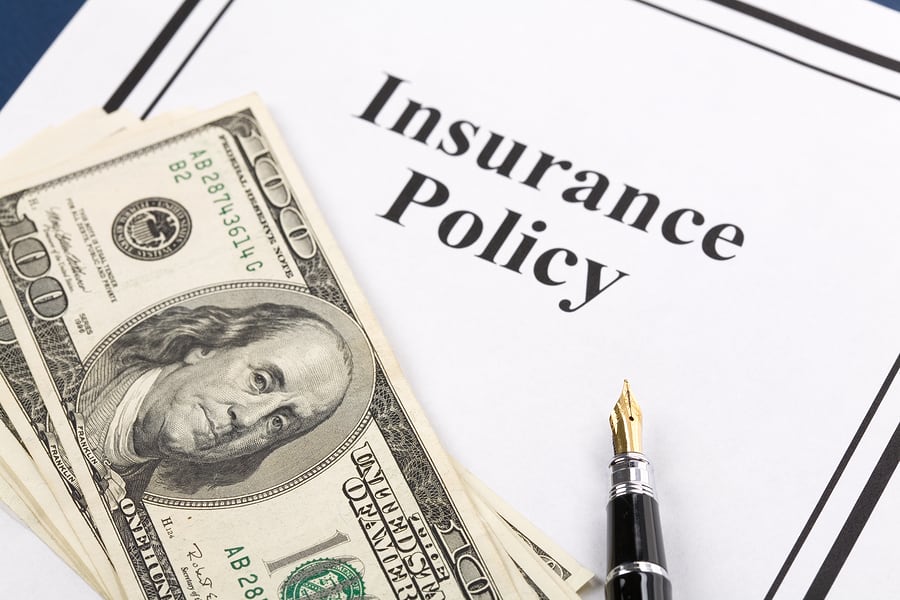 H&M Insurance Agency Will Fulfil Your Every Insurance Need
With the expertise to help protect your LLC from any unwanted accidents, H&M Insurance Company will be your best partner for the job. We offer affordable business insurance for LLC that is also tailored to meet all your needs and requirements.
Depending on the specific risks of your LLC, you can choose a basic LLC liability protection like a General Liability Insurance policy or a combination of several policies to ensure complete coverage of your business.
Feel free to contact us at (619) 296-0005 or fill the quote below to inform you of the best business insurance San Diego can provide to protect everything you have worked hard to build.