5 Best Small Business Insurance Policies You Should Consider
Small business, like any other profession, brings everyday risks. Employing more people requires more responsibility, and you need to make sure that everything works fine in your business environment.

As a small business owner, you need to provide you and your employees with a certain level of protection that includes workers' compensation, unemployment, and disability insurance, which is required by law. However, some states may ask you to purchase additional
small business insurance
– go to your insurance agency and find out the plans which would meet the needs of your professional environment. In that way, you won't need to worry about the price you should pay out of your pocket in case of accidents or damages. This article will show you the most common types of small business insurance policies, and their price which might help you find what you need in order to provide the necessary ways of protection to your business and employees.
1. General Liability Insurance – Suitable for Any Business
When you run a business, especially the one which requires everyday interaction with clients, it's recommended to purchase general liability insurance. It will protect your business against third-party claims of injuries or damages of someone else's property – however, it doesn't include coverage of your personal stuff. You need small business liability insurance if you or your employees… • Meet your clients face to face – when your clients come to visit you, or you go to their place. • Have access to your clients' equipment – for instance, if your client or customer asks you to use your outlet to charge his/her phone, you'll be responsible if the device gets damaged somehow – another reason to consider this coverage. • Represent your clients' business – if you're representing someone else's business, make sure you're protected with this insurance plan. What does it cover? • Medical expenses • Defense costs • Damage to third-party property Speaking of liability insurances, you can consider professional liability coverage which includes protection for your business from claims of negligence regarding your professional service. In that way, your business will be safe, and your court expenses will be covered.

2. Commercial Auto Insurance – For Those Who Use Vehicles for Business Purposes
Many contemporary businesspeople use vehicles for performing everyday activities regarding their job. So, if you're one of them, consider commercial auto insurance – it will protect you and your employees' vehicle, together with the products or equipment which are part of it.
Consider commercial auto insurance when:
•
You're using the vehicle for transporting products or people for a fee
•
You use the vehicle to conduct the service
•
Ownership of the car is in the name of the corporation or partnership
Now, let's see what commercial auto insurance mostly covers: •
Bodily injury liability coverage
– this coverage will pay for bodily injury or death caused by an accident which you're responsible for. In most cases, it will pay for your defense and court expenses. •
Uninsured motorist coverage
– it pays for your injuries caused by an at-fault driver whose insurance is not sufficient for covering expenses. Besides, in some cases, it can repay for property damage. •
Physical damage coverage
– this policy kicks in in case of flood, fire, theft, vandalism or any physical damage on your vehicle.
Can I use personal auto insurance instead?
Commercial auto insurance is required if you are using commercial cars, and larger vehicles like box trucks, food trucks, and work vans. On the other hand,
personal auto insurance
is not aimed at businesses, and it is written and rated differently than the policy for commercial purposes, and some vehicles might be excluded from it.
3. Commercial Crime Insurance – For Those Who Work with Valuable Stuff
The place and equipment you're using for business purposes need to be protected as well. You never know who can take advantage of your stuff, and that's why you should consider commercial crime insurance, which will help to cover the costs caused by burglary, robbery, theft of money or computer fraud. What does it cover? • The employee theft – if your employee commits any dishonest act like theft of money or property, this insurance policy will cover your loss. • Robbery or premises theft – the crime insurance policy includes coverage in case you or your employees get robbed while on duty offsite, or if the property inside your premise gets stolen. • Theft of money – if your money disappears inside your place of business, you and your employees are covered. Apart from that, you gain coverage even if you're offsite. As the phrase says, Prevention is better than cure – so, it's recommended to consider some crime prevention tips which could save your small business from thefts and other ways of baseness: • Make bank deposits and check the cash register daily. • Install security cameras throughout the entire business place and make sure they function. • Organize training where your employees could learn what to do in case of robbery and let them know that they should never risk their lives to protect valuable items.
4. Commercial Umbrella Insurance – Give Additional Coverage to Your Small Business
Umbrellas can protect us from rainstorms or sun, providing us with extra coverage. The same is with this insurance policy – it can be applied when the covered claim exceeds the limits of your liability premium preventing you from paying more money out of your pocket. For example, your clients got injured on your business property, and they asked you to pay for their medical expenses and trip costs – if your liability insurance provides $1 million limits, and the total cost requires additional $100,000 your Umbrella will kick in and recompense for the rest. However, not all the policies can be put under the Umbrella – it's essential to know that this small business insurance policy can be applied only if you have one of these 3 coverages: • General liability insurance • Employer's Liability insurance • Non-owner commercial auto insurance Even though you own one of the mentioned coverages, make sure you contact your insurance agency first – Umbrella policy might not be applicable unless your underlying coverage has a specific limit.

5. Business Owners Policy – For Any Business Owner
Business owners policy (BOP) is an enhanced type of insurance for small business, and it combines the protection of property and liability risks. This policy is suitable for any business owner since it covers potential damages not only to your customers' property, but also to your own, and you should consider it if you have business equipment like computers and if you own a large amount of data. Let's see what it covers: • Property protection – the property insurance policy includes coverages for damages which are the consequences of fire, explosion, vandalism, theft, etc. This BOP insurance portion usually includes buildings, which could be owned or rented. • Business interruption insurance – the insurer covers the loss of income caused by fire or any other catastrophe which interrupts the operation of the business. Also, it may include extra expenses for performing business from a temporary location. • Liability insurance – it includes financial payment for the damage for which the insurer is legally responsible. For example, that could be the coverage for bodily injury or property damage caused by faulty installations or defective products. Insurance for small business owners can also offer crime insurance, commercial vehicle coverage and flood coverage – you can optionally add these features to your policy depending on your business needs. However, BOP usually doesn't cover professional liability, worker's compensation, disability insurance, and small business health insurance and you would need to purchase them separately.
What is the Average Cost of Small Business Insurance?
The price of the policies must be the thing that business owners would like to know. However, various factors impact the small business insurance cost, and the industry and business type are ones who determine the amount of money you'll pay for the policy. For instance, if you run hazardous businesses that include gas and drilling, your policy price would be higher than the rate for those who repair computers –
the riskier, the pricier
. Besides, other factors that determine the cost are your loss history, years of business experience, the state where you live and the size of your company. Of course, the prices may vary from one insurer to another. All in all, the average cost of
small business insurance
could be about
$305
for businesses with 1 to 10 employees, while the price for all types of policies would be about
$1,280
annually.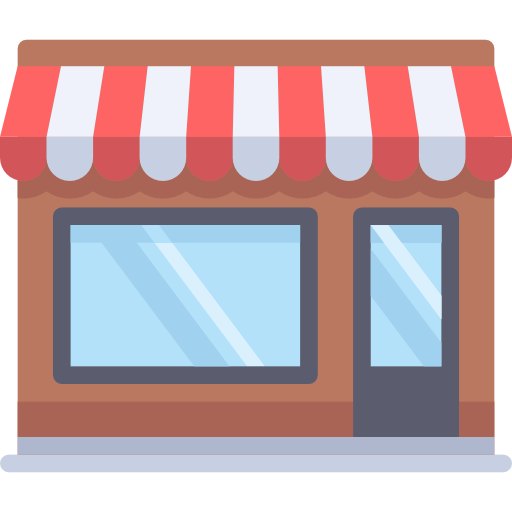 H&M Insurance Offers Custom Tailored Insurance for Small Business Owners
As a business owner, your task is not only to serve your customers, but also to protect your working environment and your employees. Don't let any inconvenience disturb your small business performance and be ready to face any unforeseen activity.
H&M Insurance agency
will help you choose insurance policies which meet your needs and demands – don't hesitate to contact us today at
(619) 296-0005
and find out more about
San Diego small business insurance
.