Being a unique business, your gym club needs to be in top shape with the best gym liability insurance San Diego has to offer. H&M insurance company knows your specific needs, so we will search a wide variety of insurance providers to find the right fit for you. No matter if your club is a personal training studio, yoga studio, health club, commercial gym, 24/7 key access club, or gym franchise, the right policy of insurance for gyms in San Diego will fulfill your specific coverage needs. This type of small business insurance can protect you from costly claims like a claim of negligence or a customer injury, which can result in astronomic costs. Do not risk the bankruptcy of your hard-earned business. Fire, flood, theft, and injury protection of your business can pay off in the long term.
Options for Fitness Club and Gym Insurance in San Diego, CA
Our extensive yet cost-effective insurance plan helps your fitness center fight all the risks associated with this type of business. It will ensure the financial health of your business and prepare you for unforeseen circumstances. Take a look at the quality coverages we offer at affordable prices:
General Liability Insurance for Gyms
This basic gym liability insurance covers the most common accidents in the gym, like slip and fall injuries, accidental injuries, property damage, and copyright infringement claims.
Professional Liability Insurance
It is also known as errors and omissions insurance. Inappropriate training programs or giving wrong advice to the client may result in huge lawsuits. They can lead to a huge financial burden on your small business. This insurance coverage will protect you against claims of any kind of negligence.
Business Owners Policy (BOP)
This combination of all major liability and property insurance risks in one policy can be a more affordable solution for your gym business. It typically protects gym owners from perils like property damage, business interruption, and liability.
Commercial Property Insurance
Protects your gym location and its contents from insured risks like natural disasters, including floods, lightning, explosions, hailstorms, fire, or theft and vandalism. Named perils may vary depending on your insurer.
Workers' Comp Insurance
You are required to purchase the workers' comp insurance if you have employees in your fitness studio. It would cover medical bills, lost wages, and funeral expenses if the death of an employee occurred during working hours. However, if your trainers are independent contractors, it is recommended that you ask them to carry a separate policy.
Medical Payments Coverage
This type of coverage is usually a part of general liability insurance. It covers the client's immediate medical bills regardless of fault. It can be very useful to prevent minor injuries from developing into major claims – by taking care of the client's health, you reduce the likelihood of a lawsuit.
Cyber Insurance
If your fitness center stores any kind of digital data, including credit card info, you will probably need cyber coverage. It will protect you against damages resulting from data breaches and cyber threats.
Business Interruption Insurance
Due to the current Covid pandemic, business interruption insurance may cover extra expenses and revenue loss that arise and are related to the restrictions or various natural disasters.
Business Equipment Insurance
Fitness equipment insurance protects your most valuable assets like elliptical trainers, treadmills, weight machines, and free weights are covered with this policy from damage, loss, or theft.
Product Liability Insurance
This policy protects your gym studio from claims of harm or damage from any product you endorse or sell, including nutritional supplements, workout gear, clothes, or equipment. It basically covers injuries or property damage caused by defective products you manufacture, distribute, or sell.
Event Insurance
This special policy covers larger events that may carry high risks. If you host some fitness competitions that bring many people who may somehow end up hurt, purchasing this policy is certainly a good move.
GET A QUOTE FOR GYM, WELLNESS AND FITNESS INSURANCE
We Offer #1 Fitness Center Insurance in San Diego – Here Is Why
H&M insurance agency will not satisfy to offer you a one-size-fits-all policy; we strive to create customized insurance plans to meet the needs of fitness and gym companies in San Diego, California. We will also work proactively with you to identify the factors that may increase your premiums and offer the best risk management options to protect your business growth. The reasons we offer comprehensive gym business insurance in San Diego are the following:
We successfully reduce risks and minimize insurance costs
We offer the most affordable fitness liability insurance in San Diego
This is a family-owned company with more than 50 years of experience
Our quotes are fast, easy, and free
We offer flexible payment options
Our partners are the most prominent insurance companies
We specialize in San Diego and California insurance market
A dedicated team of insurance agents is always willing to provide an objective assistance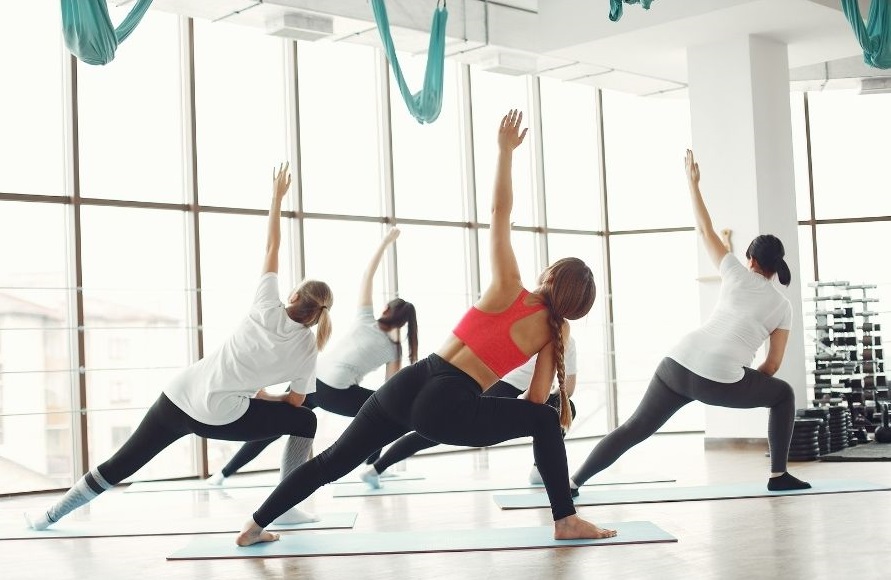 What is Gym Insurance?
Gym insurance combines several policies designed to protect your fitness studio or gym. It usually includes general liability, workers' comp, and property coverage. Still, you may add many other coverages to reduce the risk of draining your business' bank account.

How Much Does Gym Insurance Cost in San Diego?
Gym insurance cost may vary depending on the several factors:
• Number of employees
• Your annual revenue
• Location
• Business property and equipment
• Fitness services offered
Fill out the gym insurance quote, and you will find the gym insurance average cost, depending on the specific needs of your business. You can always bundle insurance policies to reduce your premium a bit.


Is Gym Insurance Mandatory in California?
The California Department of Insurance regulates insurance and requires only workers' compensation insurance. However, as the state does not cap rewards for liability lawsuits, it is recommended that gym owners purchase liability insurance to avoid this.

Who Needs Gym Insurance?
With so many forms these days, gym owners are recommended to have a gym insurance policy to protect their assets. That may include:
• Health clubs
• Boutique membership clubs
• Fitness studios
• Franchise operations
• Pilates and yoga centers
• 24/7 key access clubs

Looking for the Best Insurance for Gyms in San Diego? Call H&M Insurance Agency
Having comprehensive gym insurance can be a business saver. Put our skills to the test, let us find you the best deal on gym insurance in San Diego. Our collaboration with the most respected names in the industry ensures that your business gets the best custom-tailored policy, fulfills all the requirements, and covers all the services you offer, your assets, and any additional aspects of your business. Contact us at (619) 296-0005 for experienced guidance through gym insurance.

5 Best Small Business Insurance Policies You Should Consider
Ensuring everything runs perfectly is possible with our experienced guidance through small businesses' obligatory and non-obligatory business insurance policies.

The Things about Workers Compensation Insurance You Should've Known Before
Covering the costs of medical expenses for your employees is obligatory for any business owner in California. Read more to inform on the best custom-tailored workers' comp policies.

What is Product Liability Insurance and Who Needs It?
Your weightlifters should have the best nutritional supplements. However, product liability insurance can save you from high legal costs if something unexpected happens with products you sell.