Arming your business with the right insurance for cleaning business in San Diego is one of the smartest things you can do for yourself and your clients. It is not only your reputation at stake if you do not have the insurance needed for cleaning business in San Diego. If you are found liable, you will have to pay for medical costs, legal fees, and damages. A lawsuit like that might wipe you out financially. These expenses might be covered by cleaning business insurance. It means if something goes wrong, your liability insurance for cleaning business keeps your business safe. And your reputation will be spotless.
H&M insurance company believes that small business insurances should be affordable, simple, and tailored to your specific needs. We offer a wide variety of policies to protect you against unforeseen circumstances. Please fill out the online form or call us for a quote for your office cleaning, carpet, windows, or house cleaning company.
INSURANCE COVERAGE OPTIONS
Types of Insurance Cleaning Business in California
Your cleaning service business will very certainly take you to a number of places, and each of them has various liability concerns. You may speak with one of our consultants if you are unsure if you have the correct level of coverage. We offer the following business insurance for cleaning company in San Diego:
General Liability Insurance
This insurance protects your cleaning company from allegations that it caused physical injury, property damage to another person, or personal injuries like libel or slander. Liability insurance for cleaning services is essential coverage for many small business owners.
Business Owners' Policy (BOP)
A BOP is a policy that combines property and liability coverage into one convenient package. It is common among small to medium-sized business owners who own or rent the space where they operate.
Workers' Compensation Insurance
In California, all firms with one or more employees must carry a workers' compensation policy. This coverage assists employees who are injured or ill on the job with medical expenditures and missed earnings.
Professional Liability Insurance
Professional liability insurance, often known as errors and omissions (E&O) insurance, protects organizations from allegations of professional carelessness and helps pay for defense expenses. This coverage is important for California firms that perform professional services.
Tools and Equipment Coverage
Tools and equipment insurance can be added to your general liability insurance to help in covering the expenses of repairing or replacing your equipment. Make sure you update your policy when purchasing new equipment.
Employment Practices Liability Insurance (EPLI)
EPLI can cover the costs of claims filed by your company's workers for employment-related concerns. Unfair dismissal, sexual harassment, and discrimination are examples. It is a smart policy to have because workers nowadays are well-informed about their rights.
Commercial Auto Insurance
Most states need commercial auto insurance if you possess a car or truck that is registered to your company. Even if you drive your own truck to job sites, your automobile insurance is unlikely to cover it.
Commercial Property Insurance
Fire, explosion, storms, theft, and vandalism are all examples of unexpected disasters that commercial property insurance protects your company's physical assets from. Additional coverage for floods, earthquakes, equipment breakdowns, and other direct causes of loss to your business are also available.
Commercial Umbrella Coverage
Commercial umbrella insurance provides an extra layer of liability protection by paying expenditures that go beyond your regular liability coverage limits. In other words, business umbrella insurance supplements your other liability coverages by stepping in when the limitations of your other liability coverages are reached.
Inland Marine Insurance
Inland marine insurance covers your belongings while they are being moved from one location to another and is not covered by a standard commercial property insurance policy. Cleaning contractors transfer equipment, tools, and other materials from one job site to another regularly, and they may keep products on-site until a cleaning process is completed.
Cyber Insurance
Businesses are covered by cyber insurance in the case of a data breach. It covers first-party expenses like investigation services and data recovery, as well as third-party costs like legal fees and settlement costs. If you keep or manage client data such as credit card information, you should consider this coverage.
Surety Bonds
Although technically not insurance, a surety bond is a written agreement in which one party guarantees the execution or fulfillment of another party's commitment to a third party. If defined activities are not performed within a certain period, it offers monetary compensation or acceptable fulfillment of an obligation.
LOOKING FOR A SMALL CLEANING BUSINESS INSURANCE IN SAN DIEGO, CA?
WHY CHOOSE H&M INSURANCE COMPANY
Best Business Insurance for Cleaning Firms in San Diego
More than 50 years in the insurance business
A family-owned company with an amazing reputation
Specialized in San Diego and California markets
Our prices are affordable, with many discounts and flexible paying options available
We are partners with the most reputable insurance companies
Unparalleled customer service
Taking your feedback very seriously
Knowledgeable team of insurance experts always willing to provide an objective assistance
We shop around for rates, so you do not have to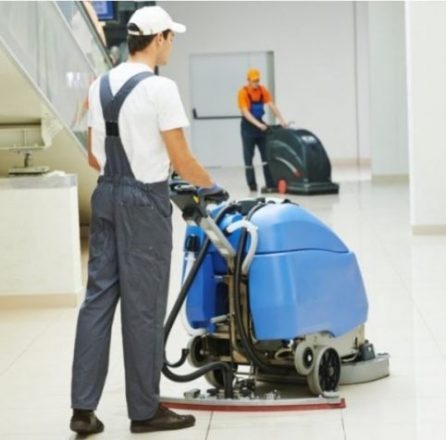 The Right Cleaning Business Insurance Really Matters: Call H&M Insurance Agency
H&M insurance agency's cleaners insurance will help you avoid the unpleasant effects of liability claims, whether you clean for homes, companies or offer other types of services. After all of the time, effort, and attention you have put into creating your cleaning company, you owe it to yourself to protect it in the future. We understand all the risks and demands of the cleaning businesses, so we customize the coverage to fit your business needs. Do not hesitate to find out more about our offer, contact us at (619) 296-0005.
RELATED TO WINDOW CLEANING BUSINESS INSURANCE


Independent Contractor Insurance 101: Coverage & Requirements
Independent contractors, like any other company owners, are accountable for damages, injuries, and other incidents. As a result, they need proper independent contractor insurance to safeguard their firm from a number of risks.

Everything You Need to Know About Liability Insurance
When you work near individuals, customers, clients, or their property, you have to be cautious since accidents happen often. Consider liability insurance if you wish to minimize hazards and save money.

The Things about Workers Compensation Insurance You Should've Known Before
Get familiar with workers comp insurance as injuries on the job sites increase day by day, and even the slightest worker's injury can cost you a lot. Click to see the broader picture and find out more about this type of insurance.