Are you a small business owner in San Diego feeling like a fish out of water when it comes to finding the right insurance coverage? Don't worry! H&M insurance agency specializes in helping small businesses in San Diego protect themselves from unexpected financial losses. With us, you'll get personalized service that's as warm and sunny as San Diego itself. Our insurance experts will work closely with you to understand your unique business needs and tailor a coverage plan that fits your budget. Don't take a dive into the deep end without protection. Let our insurance agency be your life vest. Give us a call today and experience the peace of mind that comes with knowing your business is 100% covered.

Tailored for Small Business
Policies customized for your business needs.

San Diego & California Specialized
50 years of experience specializing in the California insurance market.

Independent Insurance Agency
Don't get locked with one insurance company; with us, you have many options.

Instant Quotes
Get no-obligation review and best available rates and coverage easily.
WHO WE ARE?
MEET HERRIOTT & MIJAILOVIC INSURANCE AGENCY INC
We are H&M Insurance - an independent San Diego insurance agency based at 801 Washington Street. H&M insurance is a family-owned business established 50 years ago with tremendous experience in the insurance field, especially in the California market.
What sets us apart from other San Diego insurance agencies is the constant desire to help our clients find the business insurance that satisfies their necessities. We offer a wide variety of coverage options and carry many insurance providers. In addition to great customer service and reliability, we want to save you money. We built our reputation by establishing long-lasting relationships with each of our clients.
Your commercial insurance needs are unique? So is our dedication to providing the best coverage for your business assets and workers. Regardless of your business size and industry, we are a one-stop company for all your needs. Cut your insurance costs, give us a call today for a free review, and expect the best available rates and coverage.
INNOVATIVE: PERSONALIZED: BUDGET-FRIENDLY INSURANCE SOLUTIONS
Why Choose H&M Insurance?
Our secret to success lies in building lasting relationships with each of our clients. Below are just a few crucial factors to know about our company. If you have any questions, contact us by phone and learn what sets us apart from other independent insurance agencies.
We are a local San Diego independent insurance agency
Family-owned and operated company
We provide personal and business insurance plans
Broad range of insurance options, we work with multiple carriers
Flexible and personalized insurance coverage within your budget
Deep understanding of California insurance market and trends
Expertise in local California regulations and requirements
We offer industry-related insurance coverage
Our agents are responsive and easy to communicate with
Easy and efficient claim process handling
COMPREHENSIVE OPTIONS
Our Insurance Partners
Don't settle for a limited selection of insurance options. At H&M Insurance, we understand that you have unique insurance needs and one-size-fits-all approach won't do. That's why, as an independent insurance agency, we partner with A+ insurance providers like
Safeco
,
Travelers
,
CIG
and many others to offer you the flexibility and freedom to choose the policy and carrier that best align with your requirements.  Our experts will provide recommendations and guidance to help you find personalized and customized insurance plans at competitive price. We'll take the time to understand your personal or business needs and help you navigate the complexities of insurance, ensuring you have the right protection in place.

We Are 5-Stars Rated Insurance Agency 
DON'T SACRIFICE INSURANCE BECAUSE OF THE BUDGET
Small Business Insurance in San Diego
You've worked hard as a small business owner to build your dream. We're here to help protect it.
Protect your business from financial loss due to unexpected events. Our
business insurance
solutions cover everything from general liability to workers' compensation – and everything in between. Over the years, we tailored policies for some of the most popular industries. We perfectly understand the challenges you face every day, so let's make a deal. You can fuel your entrepreneurial spirit, focus on business growth and success, and let our insurance agents provide the best coverage for your business. Unlock the future you deserve and finally have peace of mind.
Get in touch with us
and explore H&M insurance plans tailored for small businesses just like yours.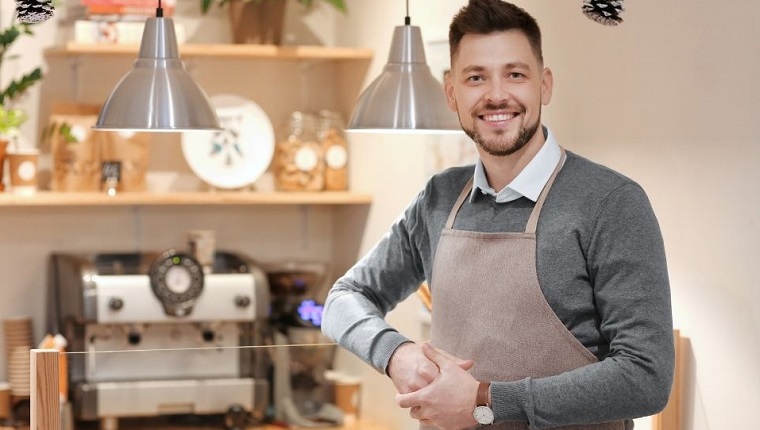 Ensure the success and longevity of your company! Protect your small business from expensive lawsuits, employee injuries, natural disasters and property damage. Our insurance agency provides personalized small business insurance plans to protect you from unexpected events that can put on risk your hard work.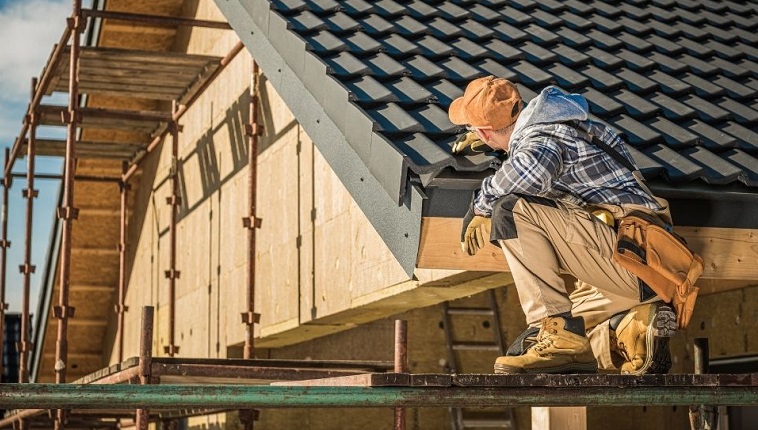 Employees are your most important asset. We are your one-stop insurance partner providing protection against liability for workplace injuries. Agents at H&M insurance agency have expertise and knowledge of local California laws and regulations. Good worker's compensation insurance is a commitment to the safety and welfare of your staff. Call us today for free consultations.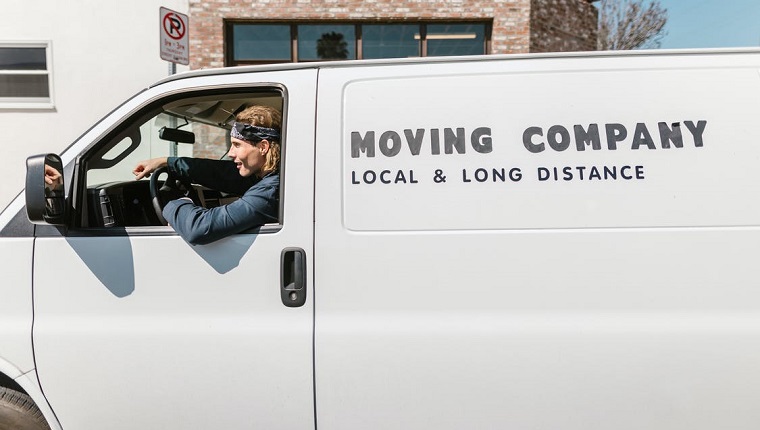 If your fleet is the backbone of your operations, it deserves the best protection possible. Don't let traffic accidents, theft, or other events affect business performance. Fleet and commercial auto insurance provide essential protection for your drivers and cargo. Don't take any chances - invest in commercial auto insurance today and keep your business moving forward. Contact us now to get started!
---
WE ALSO PROVIDE PERSONAL PROPERTY INSURANCE
Home Insurance in San Diego
We are one stop shop for all your insurance needs, as beeing dedicated to your business and family. Our agency is famous for insurance for small businesses and contractors, but we also provide personal insurance policies to protect your home or car. Our agents have extensive expertise to protect your property with renters insurance, condo insurance and insurance against natural disasters like floods, fire and earthquake.
As a family-owned agency, we know the importance of safeguarding what matters most. We understand that protecting your family and your home is a top priority. Our knowledgeable agents take the time to listen to your concerns, understand your unique situation, and guide you through selecting the perfect property insurance policy. We believe in providing personalized service, and our focus is to ensure that you feel confident and secure knowing your property is well-protected.
As a proud San Diego-based business, we're deeply committed to the community and the families that make this city extraordinary. Call us today and let us steer you toward the ideal home insurance quote.
EXPERTLY CRAFTED CAR INSURANCE POLICIES
We Match Auto Insurance to Your Driving Style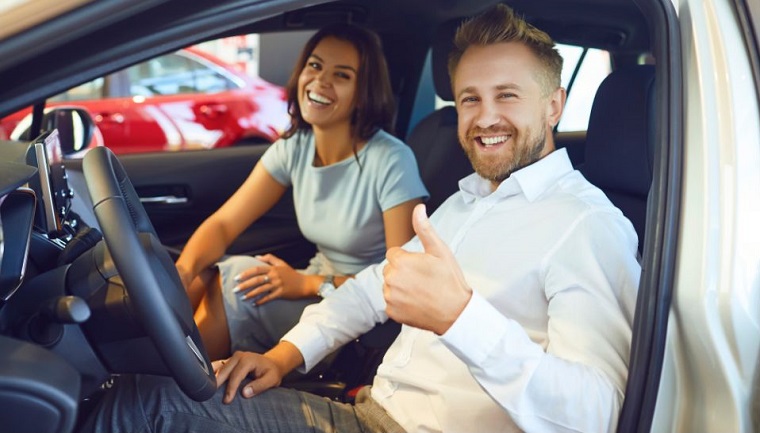 Connect with our team to delve into your
auto insurance
options and uncover how we can safeguard you and your vehicle with unparalleled care. Whether you're searching for insurance for your first car, vintage oldtimer or adding a new member to your policy (teen driver, spouse, etc.), we've got you well covered. Choose Herriott & Mijailovic Insurance Agency Inc., and enjoy a variety of exclusive discounts that help you save on your auto insurance. You can take advantage of substantial savings on your premiums by insuring multiple vehicles with us. Additionally, if you have a safe driving history, we reward your dedication to responsible driving with a special discount. To further maximize your savings, consider bundling your auto insurance with other policies, such as home or renters insurance.
LET'S TALK
GET FREE ONLINE QUOTE
H&M Insurance Agency INC
801 Washington Street
San Diego
CA 92103