#1 Trusted Renters Insurance San Diego
When you sign a lease on an apartment in San Diego County, you can expect to be asked for proof of San Diego renters insurance. Renters insurance ensures that your personal belongings are protected. Once you determine the amount of your coverage, we can make a package to fit your tenant insurance needs.
There are numerous reasons you should consider renters (tenant) insurance, from rate affordability to the high risk of weather-related damage to break-ins. Here at H&M Insurance a leading San Diego insurance agency, we understand the requirements and how to achieve them with the proper coverage for you.
Best Renters Insurance San Diego, CA
Our agency believes that tenant insurance is one of the most important investments you can make as a renter today. We help San Diego community renters to find the protection they need at a competitive price. If you choose our renters insurance, your policy will include coverage for:
Fire and smoke damage;
Vandalism and theft;
Water and windstorm damage;
Visitor injuries;
Furniture and clothing;
Electronics and appliances;
Accidental damage to someone else's property;
Extra expenses if the tenancy is uninhabitable due to a covered loss;
Legal fees and/or medical expenses if someone is injured in your apartment or home.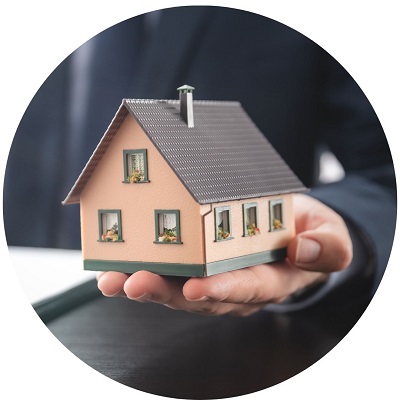 Property Insurance San Diego
Why Choose H&M Insurance
The quality of renters insurance San Diego service is based on our well-trained, professional staff, vast experience and our serious, diligent attitude with clients. Each of our representatives is a licensed insurance agent synchronized with the latest insurance trends, coverages, and methods. Consider the following details when you choose the most trusted renters insurance California offers.
50 years of experience
Family-owned business
Specializing in the California market
Best available insurance rates in California
Free and no-obligation review
Dedicated to your personal insurance needs
What is Renter Insurance?
It's a group of coverages designed to help protect renters living in an apartment or house. A typical tenant insurance policy includes 3 types of coverage that protect you, your possessions, and your living arrangements after a covered loss.
What Does Renters Insurance Cover?
It covers unexpected events, also known as covered perils. You can't predict certain events, like theft, a break-in, or a visitor's injury, and that's where tenant insurance comes in.
A renters policy will protect you from various covered perils, including:
Personal property – The cost to repair or replace your belongings, such as furniture, electronics, and clothing up to the limits in your policy;
Liability – Repairs if you accidentally damage someone else's property or a guest's medical bills if you're responsible for their injuries;
Additional living expenses – Additional costs for alternative living arrangements if the place you rent is vandalized and left uninhabitable.
How Does It Work?
Renters insurance covers your belongings from theft after you pay a deductible amount. This policy typically covers your belongings, whether your rental apartment is burglarized.
Is Tenant Insurance Obligatory in California State?
It's necessary if you're renting an apartment or home and want to be sure your valuable possessions are protected from loss, damage or theft, and protects you in the event of liability claims too. You're not required to have tenant insurance by law, but a property owner can require tenant insurance in your rental agreement.
Why Is It Important?
It's important since your possessions aren't protected by the landlord's insurance coverage. This form of insurance covers damage to the building but does not protect your belongings. The liability part of your renters coverage will provide compensation if a visitor to the rented apartment is injured. Your renters liability insurance will also help cover the costs of your legal defense if that person files a lawsuit against you.
How Much Is Renters Insurance?
Renters insurance in state California costs between $100 and $250 per year on average, depending on location and the coverage amount you have on the insurance policy. The U.S. average for tenant coverage is $15 to $30 per month.
How to Get Renters Insurance Quotes?
Many agencies allow you to apply for a free renters insurance quote online, but you can also get a quote via the phone or in-person. H&M Insurance agent can help determine the right coverage and plan for your financial situation very fast.
How Much is Renters Insurance in San Diego?
The average renters San Diego insurance cost is $175 per year or about $15 per month. Overall, the price of tenant insurance in California is higher, at $220/year, or about $18 per month.
How Much is Renters Insurance per Month for an Apartment in California?
The average cost of renters coverage in California is $16 per month or $195 per year. The coverage cost in California is slightly more expensive than in all of the United States, where the tenant insurance usually costs about $187 per year.
Call (619) 296-0005 for Renters Insurance San Diego
Once you determine the amount of your coverage, we can make a package to fit your tenant insurance needs throughout San Diego County. Our customer service representatives will answer your questions and help to pick the lowest cost coverage that adequately protects your property. Get an online quote or contact us at (619) 296-0005 and get all information from the #1 San Diego insurance agency.