We reverse the traditional earthquake insurance San Diego offers. Our agency treats the premiums you pay as if it's your assets, not ours. With H&M Insurance, everything becomes smooth and crystal-clear. We take a flat fee and pay earthquake insurance claims ultra-quick.
If you live in California, you could be affected by a tremor. Most homeowner, condo, and rental insurance policies don't cover damage caused by a quake, but coverage can be bought as an endorsement or a separate policy. The most trusted earthquake insurance agency in San Diego will compensate you, from damage to your home and personal property to alternative living arrangements.
#1 Earthquake Insurance San Diego Expert
We are an industry leader in delivering innovative and hassle-free insurance products. H&M is an admitted insurance carrier and is licensed by the Departments of Insurance in California. Our insurance agency provides specialized coverage for catastrophic risks, such as quakes, that are not covered by your standard property insurance policy.
Our exclusive San Diego earthquake insurance includes:
Dwelling coverage;
Personal property policy;
Emergency repairs coverage;
Building code upgrade policy;
Breakables coverage;
Loss of use policy;
Exterior masonry coverage.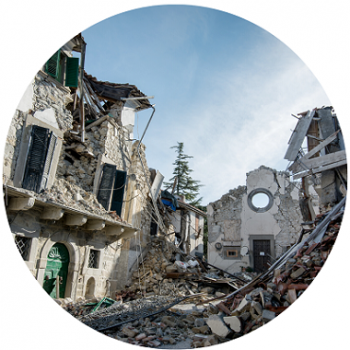 Property Insurance San Diego
Why Choose H&M Insurance
We specialize in California earthquake insurance and are focused on assisting clients in protecting their homes and property from a potentially catastrophic quake. From the moment you purchase our insurance policy, you're acquiring an expert team of property/liability insurance agents dedicated to providing the unique care for your needs.
Consider these facts when choosing the most reliable insurance agency in San Diego County:
50 years of experience in the insurance game;
California market specialist;
Family-owned firm;
Best insurance rates in California;
We partner with top-rated insurance companies;
Coverage and pricing tailored to your risk management;
Quick, easy, and free no-obligation quotes.
Earthquake Insurance California Specialist – Call (619) 296-0005 Today
Not sure what earthquake policy in San Diego is right for you? We will help you decide if you are at risk and how to choose a policy to fit your needs and budget. Lower deductibles, better coverages, and more affordable options are now available. Get a free quote in just a few minutes or call us at (619) 296-0005.
San Diego Earthquake Insurance FAQs
What is Earthquake Insurance?
It's a form of property insurance that pays the policyholder if a tremor causes damage. More specifically, this insurance covers damages to your house, personal belongings inside your home, and loss of use.
How Does It work?
Damage from quakes is frequently excluded from a homeowner's policy. Hence, earthquake insurance is a specialized policy that you must purchase separately. It's designed to cover you if your home is damaged or destroyed as a result of a quake. The deductibles on the standard earthquake insurance policy range from 10% to 25% of the policy coverage value.
What Does Earthquake Insurance Cover?
It delivers coverage if your home is damaged by a tremor. Standard homeowner and renters policies won't cover earthquake damage. This type of insurance is a separate endorsement you must purchase and add to your renters or homeowners policy. But, if you experience a loss due to a mudflow, settlement, landslide, or the sinking, rising, and contracting of earth, your endorsement may cover it if the damage resulted from a temblor.
What Does Earthquake Insurance not Cover?
It usually doesn't cover anything that your homeowners policy already covers. This means your earthquake policy doesn't cover fire damage or damage to your vehicles, land, and water damage from outside your home.
How Much Earthquake Insurance Do I Need?
To pinpoint the minimum amount of insurance you should carry, your dedicated agency needs to estimate what it may cost to rebuild your home after a temblor. Additionally, costs are calculated for other structures, contents, and loss of use.
Will the Earthquake Insurance Policy Pay for Emergency Repairs?
Yes. Once the damage has overstepped the policy's deductible, the policy covers reasonable emergency repairs in an amount of up to 5 percent of the home's insured value as part of the policy's dwelling limit. Plus, it covers debris-removal costs in an amount of up to 5 percent of the home's insured value as additional coverage.
Should Tenants Get Earthquake Insurance?
Renters in quake-prone areas should consider adding this insurance to their policies. As with homeowners, earthquake combined with renters insurance has higher deductibles and lower coverage limits. Even so, it's better than paying for everything out of pocket.
Do I Need Earthquake Insurance in San Diego?
It depends. Earthquake insurance isn't compulsory, but since you live on the West Coast, your home might be at risk of suffering irreparable damage. California law requires homeowners insurance firms to offer add-on earthquake coverage. Still, there's no law forcing anyone to actually buy a policy.
How Much is Earthquake Insurance in San Diego?
The cost of protection against quakes sweeps from $2.90 to $3.10 per $1,000 of coverage in San Diego. For $550,000 of coverage (the median home price in San Diego County), the annual premium is estimated to be $1,650. Home to 1.4 million residents, the San Jacinto, Elsinore, and Rose Canyon fault lines, the city also has a 75% chance of a magnitude 7.0+ quake in the next 30 years, according to the CEA (California Earthquake Authority).
What Happens if I Don't Have Earthquake Insurance in California?
If you have tremor damage and don't have this insurance to help you pay the costs, your financial obligations like your mortgage won't just fade away. You may need to continue to pay a mortgage and also defray for an alternative place for living out of your own pocket, even if your residence is destroyed or damaged.