Fundamental Facts About Renters Insurance Every Tenant Should Know
When you live in a rented lot, you need to make sure you, your stuff, and your space are protected in case of unexpected perils. Luckily, there are a lot of agencies and companies that offer affordable renters insurance that will save your money and your belongings.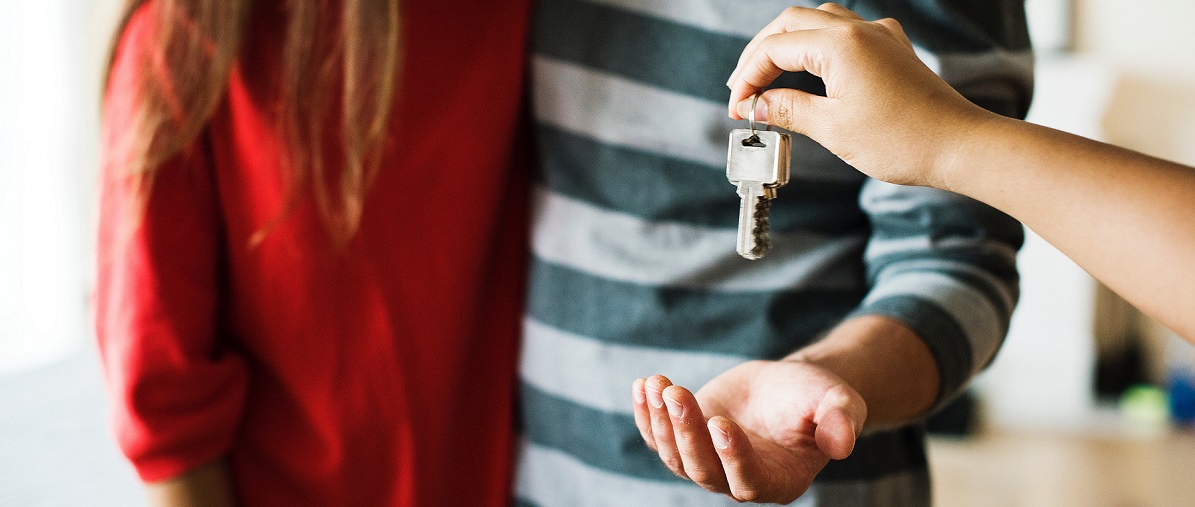 Renting a house, a condo, a car, or a boat can be stressful for both tenant and landlord since we never know what can happen and what are the consequences the accident can cause. The loss of personal stuff and injuries are the most common inconveniences that can disturb everyday tenants' life, and that's why they need to purchase renters insurance. The following text will introduce you to the concept of rental insurance, as well as the 10 essential facts about it that you should have in mind when buying a policy.
What is Renters Insurance?
If you rent a house, apartment, condo, or any other place to live, the thing you should consider is a renters insurance. Unlike landlord coverage, which protects the building you live in, a renters insurance will cover for your possessions, injuries at your place, and living expenses in case the building is temporarily being repaired from the catastrophe.
Do I Need Renters Insurance?
Rental insurance is not legally required, but your landlord or community may ask you to get the policy. Overall, such coverage is never a bad idea, and it's recommended to have one. Tenants usually think that their landlords are financially responsible for potential property damages and accidents that happen within the apartment – well, that's not true. As mentioned in the previous section, the only responsibility of your landlord is the structure you live in – the robberies, the loss of furniture, clothes and other things caused by fire. If you have a renters insurance policy, all the mentioned damages will be covered.
What Does Renters Insurance Cover?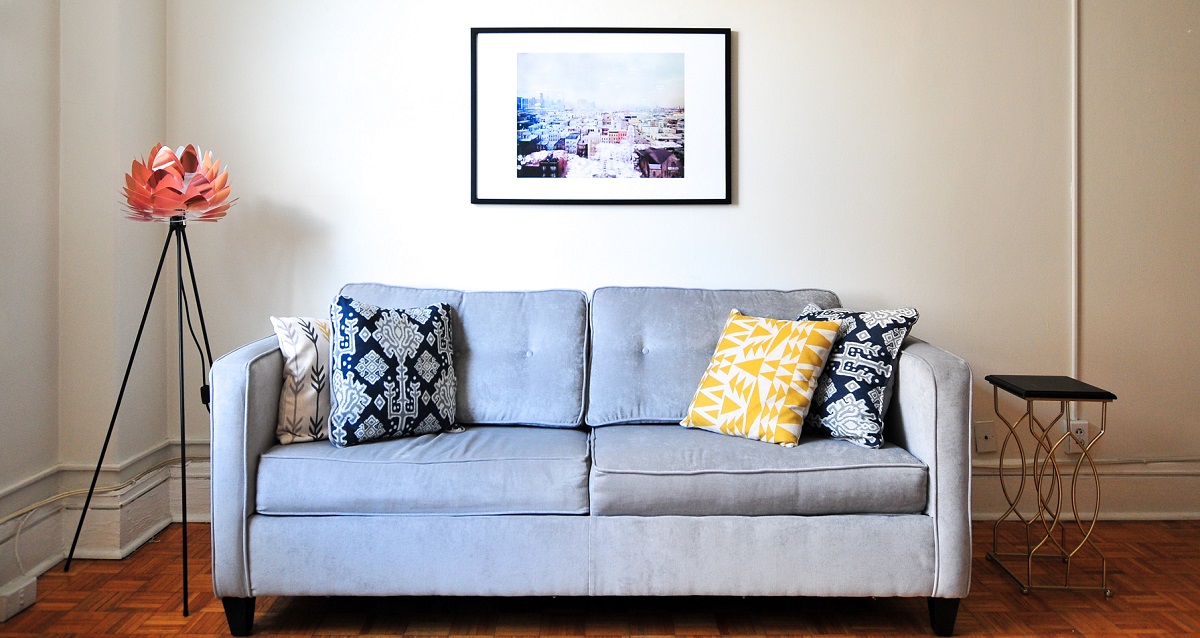 Most renters insurance policies include two types of coverages – standard coverages and extra coverages. Standard coverages are offered in most states, but they can vary due to the state's law – still, bear in mind that such insurance doesn't reimburse maintenance or general wear and tear, including bed bugs. Overall, standard policies usually cover:
Your Belongings
In case someone damages your property or steals it from your place, a renters policy will kick in. Even if your phone or tennis rackets vanish from your car, your insurance will replace them. Apart from that,
your belongings also include
:
Clothes
Electronic devices (TVs, DVD players, sound systems, computers, laptops…)
Furniture
Home decorations
Toys, games, or consoles (arcade systems, pool tables, ping-pong tables…)
Tools and power equipment
Appliances that you've brought to your place (refrigerator, washer, microwave, dryer…)
However, there are certain limitations when it comes to the coverage of your personal items. For example, if you own some pretty expensive stuff (for example, a $5,000 TV), you'll need to contact your
insurance agency
and ask them to find you appropriate coverage. Among the most common
stuff that requires additional coverage
are:
Bicycles
Art and collectibles
Jewelry
These items are usually partly covered, but there are particular policies that will reimburse the total cost of repair or replacement.
Liability Coverage and Injuries at Your Place
Renters insurance policy includes
personal liability coverage
, that can protect you from potential lawsuits, medical costs for the injuries that happened at your place, and third-party property damages you're responsible for. Here are some situations where renters insurance will help:
If your neighbor's child falls off your hammock and breaks the leg, the medical costs are covered.
If your babysitter decides to sue you because he/she fell down the stairs due to inadequate lighting, the court costs will be covered.
If you break someone's window while playing basketball in the backyard, the insurer will pay for the window repair or replacement.
Loss of Use
If your place is inhabitable due to certain peril, the apartment renters insurance will cover for temporary living expenses that include living in a hotel or another rented area, plus food expenses (you'll be given more than you'd normally pay).
Perils and Natural Catastrophes
Apart from covering the damages caused by theft or vandalism, this insurance policy will compensate for the expenses of harms done by some natural catastrophes. The types of perils covered will depend on the insurer and the plan you choose, but the following ones are mostly included:
Windstorms
Fire and smoke
Hail
Lightning
Tornado
Explosions caused by aerosol or gas grill
Car or aircraft crashing into your place
Falling trees or other objects
Snow and ice
Damage caused by water from leaking roofs, washing machines, water heaters, or other appliances
However, the problems that arose because of the flood won't be covered with a renters policy. Still, if you want to protect yourself from such a peril, you can purchase a separate flood insurance policy.
If you want to make sure that you and your stuff are entirely protected from any kind of accident that may happen while you're in a rented apartment, you can add some extra coverages to your existing policy. Here are the 2 most common protections you can include:
Backed-Up Plumbing Systems
This extra coverage includes water back-up, which kicks in when plumbing systems get blocked up – such a problem can cause severe damages and expensive mess, and this additional policy will pay for the costs of repair or replacement of your belongings.
Other Lawsuits and Situations
If you want to add extra protection to your
liability coverage
, which is already included, you can go for
personal injury
, that will protect you from other lawsuits, including:
Libel or slander lawsuits (something you say or write that damages someone's career or reputation).
False arrest or detention
Wrongful eviction
Lawsuits against you, including unlawful entry or malicious prosecution
It's important to know that
not all the insurers offer these types of extra coverages
, and if you want them at all costs, keep looking.
How Much Is Renters Insurance?

The average renters insurance cost is from $14 to $25 a month
, even though the price can vary depending on various factors, such as:
Location: You should know that the crime rate in your ZIP code is one of the decisive factors that impact your renter insurance price. The less crime in your zone, the cheaper the insurance policy. For instance, renters insurance in California costs about $195.00 per year, which is quite affordable.
Type of residence: If you're renting a duplex, a condo, or a family home, the policy will be more expensive than renting an apartment. The reason is the theft rate, which is more common in homes than in apartments.
Credit score: The insurers in some states will calculate the renters insurance cost based on your credit history. For instance, if your score is high (which means you didn't have many claims in the past), you'll be charged less.
Dogs: If you raise a dangerous dog breed in your apartment, you can be asked to pay extra money for it, or you may not get the policy at all. Even if your dog is cute and friendly, some insurers won't be willing to provide you with the coverage.
Types of coverages: The more the coverage you want, the pricier the renters policy will be. Therefore, decide whether the extra coverage is necessary before you purchase the insurance because you don't want to spend money on something you don't really need.
Amount of deductibles: Monthly rate of the renters coverage depends on the amount of deductibles you are willing to pay before the policy becomes effective. Namely, if you give more money for the deductibles, you'll pay less for the monthly premium, and vice versa.
How to Get Cheap Renters Insurance?
Maybe you can't change the state where you live, but you can do some other things that may affect your renters insurance cost. Even though the renters coverage is not as expensive as
auto insurance
, most carriers offer discounts that may be quite significant for tenants. You can get more affordable renters insurance if you:
Bundle policies: Many insurers offer discounts if you get multiple policies. For example, you can combine car, homeowners, and property insurance, and reduce your monthly premium for at least 5%.
Request a quote in advance: It's recommended to get renters insurance quotes at least three days before your policy becomes effective – that way, you can get another discount.
Compare renters insurance providers: One of the biggest mistakes that people make when buying insurance is opting for the first provider they find. If you are not sure what the right choice might be, request quotes from multiple carriers and compare renters insurance rates.
Although we all want to save as much money as we can, bear in mind that
the cheapest is not always the best
, and that's why you should do in-depth research before you opt for a specific provider. If your coverage is not there when you need it, you are at risk of losing extra money and going through even more stressful situation – therefore, choose a
proven insurance agency
and don't worry about potential inconveniences.
How to Get Renters Insurance Instantly? Contact H&M Insurance Agency and Get a Quote
With 50 years of professional experience,
H&M Insurance Agency
makes sure you're provided with the highest level of security, and together with the prominent companies like
Progressive, Nationwide, Travelers
, and others, we create a custom-tailored premium that will meet your needs. Don't hesitate to contact us today at
(619) 296-0005
, and we'll be happy to tell you all about the best
renters insurance San Diego
has to offer.