Umbrella Insurance – An Extra Coverage from Excessive Costs
Umbrella protects us from most unexpected weather conditions – if we have it with ourselves, of course; otherwise, we're screwed. The metaphor of umbrella has spread on a lot of different concepts; if we have umbrella cockatoos, why can't we have umbrella insurance?

When it comes to accidents and inconveniences you are claimed as at-fault, you never know the exact amount of money you'll need to pay to compensate for the damage. The expenses usually surpass the limit of your
liability insurance
, and if you need to repay it out of your pocket, you are at risk of losing all that you've been working hard for. To avoid potential losses and stressful situations, consider providing yourself with an
umbrella insurance policy
– it will save your budget, and you'll feel more secure. Let's reveal the essential parts of this coverage policy and explain their importance to the everyday life of dog owners, drivers, and homeowners.
What is Umbrella Insurance?
Before we jump to umbrella insurance types, let's make sure we understand its ideas. Umbrella coverage is a kind of liability insurance which provides an additional layer of security in case your primary liability coverage limit can't repay the total cost of the lawsuit or damage. For example, if someone sues you for provoking the car accident, and the court agrees that you're guilty, you'll probably need to pay a certain amount of money. If the court expenses cost you $1,000,000 and your liability policy limit is $300,000, you have two options – either paying the rest by yourself or letting umbrella insurance cover it. What does umbrella insurance cover? Umbrella premium usually covers injuries, property damage, lawsuits, and personal liability situations, and it works like basic liability insurance – it becomes effective if you are considered at-fault for someone else's accident. As you can see, umbrella coverage kicks in when you're in trouble – so, if you're a landlord, volunteer, kids' sports coach or if you're performing any activity which could hurt others, consider this additional liability policy. Lawsuits are common nowadays, don't let someone's bad day become your nightmare as well.

Commercial Umbrella Insurance – Perform Your Business Without Risk
Every business brings a certain dose of risk. When you're collaborating with people all the time, the risk of injuries and property damage is higher, no matter how careful you are. Even if you're running a small business, you should consider purchasing an umbrella policy. But before you do that, let us give you an insight into the most important things about commercial umbrella insurance. •
Choose limits suitable for your business
– if your industry branch is hotel management or pharmaceutical manufacturing, consider higher limits for your umbrella policy. The bigger the business, the higher the chance of expensive lawsuits and bankruptcy. The best option is consulting your
insurance agency
, which would give you all the necessary info. •
Consider necessary coverages
– choosing coverages is also essential when it comes to an umbrella policy. You should provide coverages that are not afforded by your primary insurance plan, and they depend on the business you run – for instance, if you run a brewery, consider liquor liability coverage, and if you own a boat aimed at entertaining clients, opt for the umbrella that comes with watercraft liability coverage. •
Shop around
– when you decide to go for umbrella insurance, the first step is going to the insurer who issued your general liability insurance policy. If they are not offering umbrellas or if you're not satisfied with their umbrella insurance quote, consider other agencies and see what they're offering. •
Be careful and ask questions
– even though the umbrella policy's language has become more simplified, it is important to read carefully and ask all the questions that you find crucial. Some umbrella policies include SIR (self-insured retention) which is the amount of money your firm will need to pay for any accident which is covered by the umbrella but not by the underlying policy plan. •
Match the dates of basic liability insurance and umbrella policy
– make sure the dates of both of your plans match; otherwise, the umbrella insurance can refuse to pay for the rest of the claim. For example, if your liability insurance is valid from January 1, 2019, to January 1, 2020, make the umbrella valid during the same period. When it comes to commercial
umbrella insurance cost
, it depends on various factors, like the carrier, the limits, and the coverages you would like to include to your premium. Most importantly, the business size and the industry are the ones that determine the annual insurance price. The average umbrella insurance cost for small business goes from
$500
to
$1000
, while more prominent companies and firms usually pay about
$2000
or even more. Again, consult your insurance agency, and they will find the best solution for you and your business.
Personal Umbrella Insurance – Protect your Everyday Life
Accidents happen everywhere, and your home, your car or your garden could be a place where someone could get hurt. Even a simple action could be a reason for someone to sue you, and you must know how expensive the lawsuits are. In order to prevent excessive money loss because of damages or injuries caused by you or your family member, think about personal umbrella insurance. In that way, you won't need to worry if your standard liability plan hits the limits – umbrella will recompense for the rest.
Personal umbrella insurance policy is suitable for those who:
•
Own a home
– if someone decides to sue you because he/she has fallen down the stairs and broke the leg at your home, your
homeowners liability insurance
will kick in. If its limit gets exhausted, umbrella repays it. •
Own a car
– drivers are more prone to accidents than anyone else, and that's why they need to be provided with an additional layer of protection. If your son or daughter provoke an accident and endanger someone's life, the lawsuit may cost you a fortune. However, your umbrella insurance policy should pay the amount beyond the limit of your
car liability insurance
•
Wants to protect future earnings
– nobody likes spending money on unforeseen events – so, in order to protect your future earnings, make sure you're provided with umbrella liability insurance. In that way, you won't need to pay the additional costs by yourself when your liability policy hits the limits. As always, there are certain limitations when it comes to the coverages – personal umbrella policy
won't cover
the losses caused by: •
Business losses
– if you run a business from your home, any business-related liabilities, like malpractice lawsuit, won't be covered.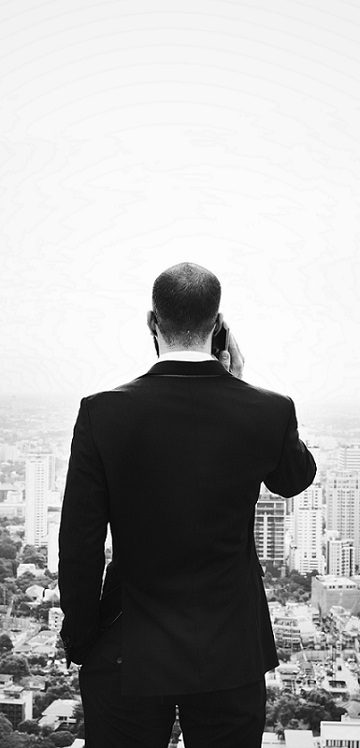 • Criminal actions – umbrella insurance won't repay for your illegal and intentionally harmful behavior. • Verbal or written contracts – if you hire someone to work from your home, and that person sues you due to some inconveniences, umbrella insurance won't be able to cover for the lawsuit expenses.
Do I Need Umbrella Insurance?
Umbrella insurance is not an obligatory policy, and you can choose whether you want it or not. However, if you own assets and if you're seeing your clients regularly, you're certainly at risk of potential accidents and lawsuits – hence, it's recommended to go for umbrella liability insurance. Most umbrella insurers require that you have at least one underlying policy so that they could issue an umbrella coverage to you. However, you're not under an obligation to purchase umbrella at the same carrier where your basic liability policy is, and you are free to find a stand alone umbrella insurance which will meet your needs.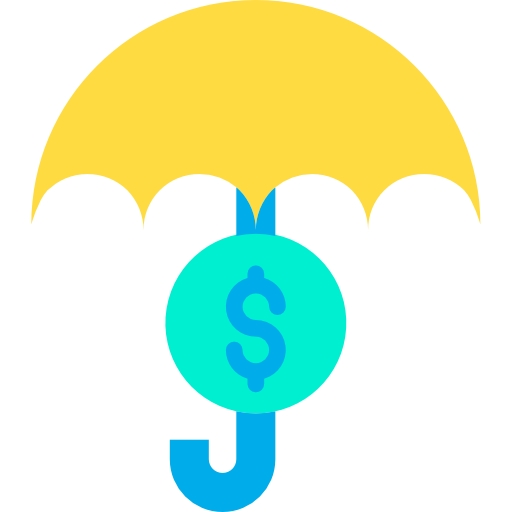 H&M Insurance Will Protect You from Unforeseen Events and Excessive Costs
How many times did umbrellas save you from getting wet and catching a cold? Thousands of times, probably. Umbrellas can be life-savers, but if we don't have them at the right place at the right time, all we can do is hide and wait for the storm to end. This allegoric story could be retold to infinity and beyond, but you have already seen the key point. So, if you're not sure what umbrella is the best for you, consider H&M Insurance agency and let the experts make you custom-tailored insurance which will suit your business or personal needs. Collaboration with
Safeco, Nationwide, FirstComp
, and other insurance companies allows us to create unique policies which would protect you and your business from unwanted expenses. And if you're looking for extra protection, contact us today at
(619) 296-0005
and learn more about
San Diego umbrella insurance
.