Suppose you plan on renting your single-family home or investment property. In that case, the chances are that you will need landlord insurance. You never know what could happen, so having the right coverage may save your finances. Landlord policies are made specifically to protect against risks landlords may face, like loss of rental income or injury liability. H&M Insurance Company strives to find you the best landlord insurance policy if you own a condo unit and want to rent it out. Most policies include coverage for liability situations, structure damage, additional out-of-pocket expenses, landlord furnishings, and appliances.
Our dedicated and professional team will do its best to find the most affordable landlord insurance policy tailored to your specific needs. Because the property you own is a source of income, it is even more important to protect it against loss. Talk to your experienced agents to help you find the type of landlord policy that fits all your needs.
Top-Trusted Landlord Insurance San Diego, CA
With H&M Insurance Agency, you have options to choose between multiple insurance companies we work with. We strive to find custom-tailored policies to have you 100% covered. With us, you will only pay for what you need. We offer several options:
Property Damage
This coverage serves to protect the structure of your home from fire, natural disasters like wind, hail, or snow, and gas/electric malfunction. It also protects your furnishings like furniture, kitchen appliances, and televisions that are on-site for tenant use.
Liability Insurance
It covers the medical expenses if the tenant is injured on your property and you are found responsible. This policy will pay the medical bills up to your policy limits, so protect yourself against bodily injury claims and lawsuits.
Loss of Rental Income
If something like a flood and fire prevents you from renting your property, then loss of income is the right policy for you. It will provide a temporary rental reimbursement to cover the rent money you would otherwise receive if tenants occupied the property.
Some additional coverages may include:
Flood Insurance
If your property is in a flood-prone zone, it is always advisable to have flood insurance. It will usually cover natural disasters and municipal plumbing. Flooding is one of the most common and most expensive perils to property.
Vandalism Coverage
If your property is vandalized, this coverage will help you pay for repairs due to the vandalism act. This policy will ensure you are covered in these situations because the basic landlord policy will not cover vandalism.
Burglary Coverage
Replacing stolen itemsis not covered by the vandalism policy, so additional burglary coverage is convenient. It covers belongings used for your rental property as well.
Tenant Move Back Coverage
It covers expenses that you experience to move your tenants back from the temporary location if a covered loss caused them to be displaced from their units.
Heating or Air Conditioning Loss Reimbursement
Another additional policy you can have for your property. It provides reimbursement for any payments you make to your tenants due to the mechanical breakdown of cooling or heating systems.
Earthquake Insurance
Landlord policies do not include the damage from the earthquake, so if your property is in earthquake prone area (and California is!), then purchasing an earthquake insurance policy is a great investment.
Rental Property Under Construction
Having coverage for renovating a rental property or building a new construction can help you cover the dwelling before it is ready for occupancy.
Personal Umbrella Policy
It provides an additional layer of protection beyond the limits of your landlord policy.
NEED A PROFESSIONAL LANDLORD INSURANCE IN SAN DIEGO?
Why Choose H&M Insurance Agency?
If you want to avoid risks associated with renting business, H&M Insurance Agency is the right address for you. Every type of landlord insurance policy is different.
We will bid multiple companies, and it results in a better price for you.
We offer the most affordable prices;
Our company is family-owned;
We offer the best landlord insurance rates;
Your unique insurance needs will be fulfilled efficiently and quickly;
Our partners are some of the most renowned insurance companies;
We are specialized in San Diego and California markets;
Requesting our landlord insurance quote is free, simple, and easy;
We are present at the San Diego market for more than 50 years.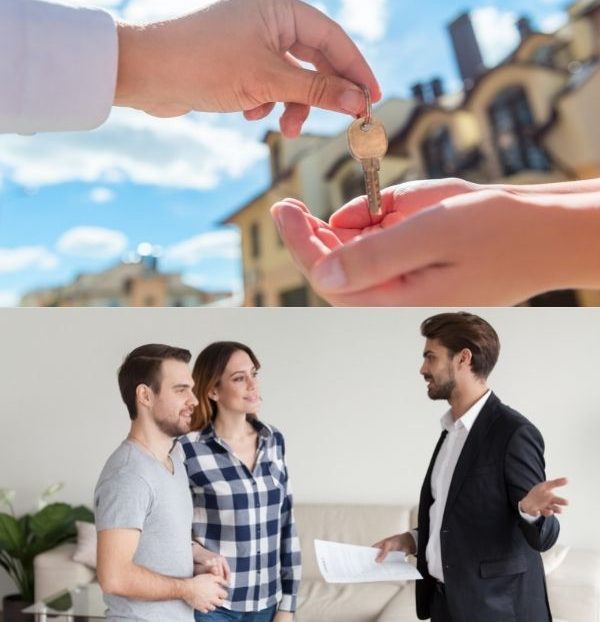 Landlord Property Insurance San Diego: FAQs
Homeowners Insurance vs. Landlord Insurance: What are the Differences?
The difference between landlords and homeowners insurance is that homeowners insurance may help cover many belongings, like computers, furniture, clothing, etc. On the other hand, landlord insurance provides coverage only for the items used to service the rented property.
Searching for the Best Landlord Liability Insurance in San Diego? Call H&M Insurance Agency at (619) 296-0005
Our unique landlord policies will help you avoid risks associated with the landlord business and save you from unnecessary risks. Call us at (619) 296-0005 for a free quote and talk to our agents who will help you find the policy that will fit all your needs. We will provide all the necessary information to help you get covered all the time.
Do not miss a chance to collaborate with all the leading insurance companies – Nationwide, Progressive, Travelers, Safeco, The Hartford, and many others. We are sure that we will find the best policy for you.
RELATED TO LANDLORD RENT INSURANCE

Fire Insurance Coverage – Definition, Policies, and Cost
As one of the most common accidents in California, fire can cause a lot of damage to your property. A lit cigarette, a hot summer day, faulty wiring are the main causes of the fire in homes, so it is recommended to be prepared.

Flood Insurance – To Buy or Not to Buy?
No matter if a natural disaster damages your property or a broken pipe, a flood insurance policy will provide proper protection. It should be bought separately because the standard homeowners' policy will not cover it.

Property and Casualty Insurance – Protect Your Stuff from Perils and Accidents
Property insurance refers to property protection and liability protection. It usually covers the property damage from natural disasters, such as hail, fire, wind, snow, ice, lightning, etc.