Do I Need Boat Insurance While Sailing Across the Country?
Sailing is one of the most exciting activities. Since oceans, seas, rivers, and lakes are considered partly unexplored fields, true boaters can't wait to jump into their cruisers and start the limitless adventure of discovering the richness of the horizon. Still, there's something else that you need – boat insurance.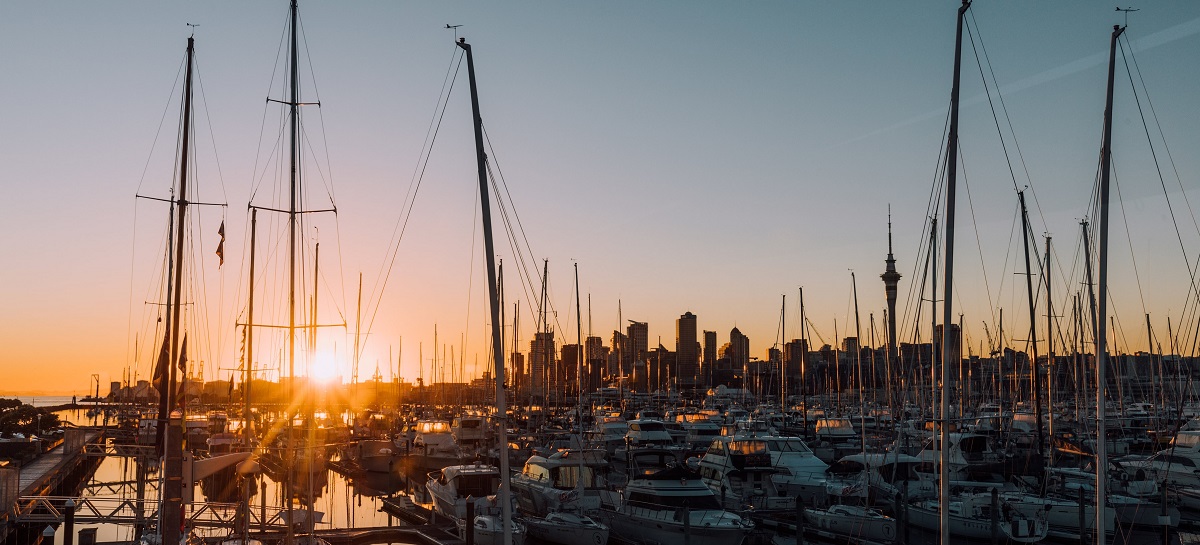 No matter if you use the boat for business purposes, recreation or you live there, you need to protect it from potential perils. A wide range of
property and casualty companies
offer a boat policy, and you can customize it the way it meets your needs. Marinas may require an insurance policy for boats in case you want to dock your boat there, or if you take out a loan to purchase a boat, a lender may ask you to buy a policy. As for the state,
you are not required to have boat insurance
. This article will explain the vital concepts of the boat coverage, including the damages it covers, the price, and the most common types of it.
What is a Boat Insurance?
Boat insurance is a special type of coverage that will kick in in case of a loss or damage. It usually covers watercraft with motors, such as fishing boats, pontoon boats, leisure crafts, and yachts.
On the other hand, boat coverage usually doesn't include personal watercraft, canoes, or kayaks. Still, you may find some limited coverage for smaller watercraft (sailboat) under your
homeowners
' policy, but you should contact your
insurance agent
and ask about all the details.
What Does Boat Insurance Cover?
A boat policy depends on various factors, and not all the types will cover for the same damages. When purchasing a boat policy, you need to determine the exact amount of coverage that you need, the amount of deductible you're willing to pay, as well as the types of coverage that will fit the needs of your boat. So, if you have an accident, someone steals your vessel, or you experience another loss that's covered with your policy, you can file a claim. The boat insurance policy may include the following:
Collision: Collision boat insurance consists of the repairment or replacement of your boat in case of an accident. Still, it may not include cleaning-up of your wreckage, and you may need to purchase an additional policy.
Comprehensive: With a comprehensive policy, you'll get compensation in case of vandalism, theft, or damage in the accident, which is not the result of a collision. However, you'll be covered if you hit a rock, log, or another obstacle during the sail.
Boat liability insurance: This coverage includes bodily injury liability and property damage liability. The first one covers the medical bills, lost income, pain and suffering, and court expenses in case of damage you caused to someone. The second one will compensate for the damage you caused to someone's boat, a dock, or other structures.
Additional coverage options: You can always purchase additional coverage options that include medical payments, fishing equipment, oil spills, towing services, personal property, or roadside assistance or damages caused by uninsured or underinsured boaters.
As for
hurricanes, blown engines
, and
personal property
found on the boat, you'll need to contact the insurance agency or company so that they give you more information. These damages usually require additional policies, and, again, they depend on various circumstances.
What are the Types of Boat Insurance?

There are two common types of boat insurance,
agreed value
and actual cash value
. Both of them are about depreciation, and the main difference between them is the way depreciations are handled. For instance,
agreed value
policy would cover the vessel based on its value when the contract was written, while the
actual cash value
will compensate for the real value of the boat at the time total or partial loss is stated. As your boat ages, your insurer will probably insist on actual cash value policy since it brings more savings. Apart from these two coverages, there are more boat insurance policies that you can purchase based on your needs. For example:
PWC Insurance: This is additional coverage for those who own personal watercraft, such as WaveRunner, Jet Ski, or Sea-Doo. It includes liability coverage that will protect you from third-party claims, or damages caused by another person who used your vessel. Still, it's got some exclusions – any modifications for enhancing speed and performance, operating a PWC after dark, or operating a PWC without a valid driver's license.
Yacht insurance: This insurance policy mostly includes bodily injury liability and property damage liability for the yachts that are 27 feet or larger. It doesn't cover wear and tear, scratching, denting, animal damage, manufacturer's defects, ice, and freezing.
Sailboat insurance: Sailboat insurance will protect your sailboat from physical damage and in case you're at fault for someone's injuries while boating. Still, it doesn't cover sailboats over 50 feet in length and those that are priced more than $350.000, sailboats used as a primary residence, the ones that don't meet the U.S. Coast Guard standards.
Rental boat insurance: It covers the period of time that the boat is being rented, as well as the damage found on the vessel, and injuries to the operator and passengers. This policy is not required.
Commercial boat insurance: This policy includes Pro Angler, Fishing Guides and Charters, and it usually overs the items like travel to a tournament, equipment, sightseeing charters, excursion vessels, and more.
Is the Boat Covered Everywhere?
Most boat insurance policies include a navigational warranty, which means that you're usually limited to the inland waters of the USA and Canada, and coastal waters for smaller vessels up to 26 feet. Still, for larger boats, there are more territories available. There are territory restrictions mostly because of political or security reasons, so, make sure your policy includes the coverage for the area you want to discover before you start roaming. Still, most people are concerned whether their boat is covered when it's out of the water. And the answer is
yes
. However, if your boat is attached to your car or truck, it won't be insured with your boat coverage, but with
auto coverage
, which means it's limited to the items contained into the car policy. On the other hand, if you park the boat on your property, the
homeowners' insurance policy
will provide limited coverage in case it gets damaged, but it doesn't include theft or vandalism. Therefore, if your boat is not in the water, it's recommended to consider
umbrella insurance
. That way, your boat, assets, and liability will be covered.
How Much Is Boat Insurance?

As for almost all insurance types, there is no one exact price that would be the same for all policyholders.
The boat insurance cost depends on various factors
– the boat type, driving record, amount of deductibles you are going to pay out of your pocket before the coverage kicks in, the types of coverages you want to include into your insurance policy, and more. Here are some additional factors that impact the boat insurance cost:
Cruising area: It's essential for insurance agencies to know how often you use the boat, and where you ship. The more you use it, the higher the policy price, and if you plan on leaving the USA with the vessel, you'll need to purchase temporary, additional coverage (especially for Mexico and the Bahamas).
Safety measures: If you've passed a certified safety course or you've got the Coast Guard approved fire extinguishers and radio that helps you communicate with the mainland, you'll probably pay less for the policy.
Car driving records: It is considered that good car drivers are also good boat drivers, and if you've got the clean car driving records, you can count on a less expensive policy.
Horsepower of the vessel: Very often, higher boat insurance rates are assigned to boats that have higher horsepower engine.
The country: The countries that are more prone to natural disasters such as hurricanes, tornados, or earthquakes will require more expensive boat insurance rates.
Years of boating experience: If you're the sea's old friend, your insurance rates will be much more affordable.
Having in mind the mentioned factors, the average cost of this type of coverage goes from
$75
to
$500
a year. Still, you should contact your agent and request a boat insurance quote to know the accurate price of the policy that's the most convenient for you.
Extra Tips for Reducing the Boat Insurance Cost
Yes, some tricks will help you lower your boat insurance cost. Even though the discount might not seem significant at the moment, it will pay off in the future – here are some of the tips on how to reduce the price of the boat coverage policy:
Take a Boating Safety Course: Many insurance companies and agencies will give you the discount if you take a course on how to boat more safely. Besides, you can take a free online course at www.boatus.org.
Increase your deductible: If you're ready to pay more money for the deductible, your policy price will be significantly lower.
Take advantage of the boating pause: If you plan on taking a break from sailing for at least one year, you're qualified for Port Risk, which means that you'll pay less for the premium.
Create a bundle: You can combine more policies at one insurance company and save more money. Also, if you include two or more boats on your plan, you're eligible for a discount.
Get specific about the policy: If you're a boating newbie, don't get confused about how many different boat types there are. So, when purchasing a plan, don't get the yacht coverage if you own a sailboat, or vice versa – shop around and consult your agent before you've bought a premium. You don't want to waste your money and get nothing in return.
H&M Insurance – Protect Your Boat and Prepare for New Adventures
With more than 50 years of working experience in providing the clients with the custom-tailored and individual policies, H&M insurance agency will meet your specific demands based on your needs. We collaborate with the most prominent insurance companies, such as
Safeco, Progressive, Nationwide
, and others, providing excellent service, reliability, and long-lasting relationship with our clients. Contact us today at
(619) 296-0005
and learn more about the best
boat insurance San Diego
offers.