Understand the Basics of Restaurant Insurance and Start a Delicious & Safe Business Journey
Running a catering facility can be one of the most exciting and creative jobs ever. Still, serving food and drinks brings a certain dose of risk, especially during summer days, when the groceries are more prone to spoilage. That said, restaurant owners should possess a restaurant insurance policy that would protect them from the consequences of such issues.

Every restaurant has something different to offer, and that's mostly the factor which determines the level of risk it is exposed to. Kitchens can be dangerous, food can spoil, and if there is a large group of people there, something bad might come out. Having
restaurant insurance
protects you from all the mentioned types of risks, and it can save you a lot of money in case of lawsuits or other expenses that might weaken your business, including property damage and loss of income. In the next sections, you will see the most critical information about insurance for a restaurant, as well as the types of coverages it offers.
What are the Types of Restaurant Insurance?
As you can assume, there are various types of policies for restaurants, and they are designed for different purposes, and not every facility needs the same coverages. For instance, a place where no food is served won't need a
food spoilage policy
. Here are the most common types of restaurant insurance offered by
food liability insurance program (FLIP)
:
General Liability Insurance: With general liability insurance, you'll be protected from third-party claims, including property damage, bodily injury, or personal injury. For example, if a customer falls in your restaurant and gets hurt.
Product Liability Insurance (Food Liability Insurance): If your products make your customers ill and they need to go to the hospital, this restaurant liability insurance will cover for the medical expenses.
Liquor Liability Insurance: This is an essential type of coverage that you need if your restaurant manufactures, distributes, sells, or serves alcoholic drinks. For example, you can be liable if you serve alcohol to a customer who then injures someone or damages a restaurant property, or if an intoxicated customer you served a drink to, drives and causes an accident.
Excess Liability Insurance: Excess, or umbrella liability policy kicks in when you need additional coverage that exceeds your liability limits.
Employment Practices Liability Insurance (EPLI): This type of policy will protect you from lawsuits regarding dishonest acts from your employees, including sexual harassment, wrongful termination, discrimination, or any other inappropriate behavior at work.
Commercial Property Insurance: In case of fire, vandalism, or any other unforeseen disaster, you can be safe with commercial property coverage that will prevent your restaurant from permanent damage.
Food Spoilage: Food spoilage or inventory insurance protects you from the loss caused by spoiled food. For example, if your refrigeration unit breaks down and your food goes bad, the policy will cover for the damage.
Workers' Compensation: In case some of your employees gets injured while at work, workers' compensation policy will cover the medical expenses and loss of wages.
Apart from these policies, there are additional ones that can help you overcome some uncomfortable situations that can affect your business performance – for example:
Restaurant Crime Insurance: This policy can protect you from fraud, robbery, forgery, or theft.
Equipment Breakdown: In case some of your equipment breaks down due to power outage or mechanical failure, the explosion of steam boilers, and other issues regarding your property, equipment breakdown policy will cover the damage.
Food Contamination Shutdown: With this coverage, you'll be saved from income if you're forced to close your facility due to contamination, and it can even help with the costs of required fixes. This coverage is also known as business interruption insurance policy.
Commercial Auto Insurance: If your delivery vehicle or food truck cause the car accident, commercial auto insurance will cover for the medical expenses and costs of repairments.
Cyber Liability Insurance: Most restaurants accept credit cards, which makes them vulnerable to data breaches. Cyber events can cost you a fortune, and if your customers' data becomes exposed or stolen, you can be legally responsible for that – hence, consider this policy that will protect you from the massive expenses.
Who Needs Restaurant Insurance Policy?
All the business that include cooking food and serving beverages should have adequate restaurant insurance. As you could see in the previous section, the risks that arise in the kitchen can be quite dangerous for the owner, employees, and customers. Accordingly, you shouldn't wait for the accident to happen, especially if you fall into one of the following categories:
Bars, taverns and night clubs
Bakeries
Breweries
Cafés and coffee shops
Diners
Delis
Distilleries
Food delivery services
Fast food trucks
Fast food franchises
Family style restaurants
Pizzerias
Lounges
Sandwich shops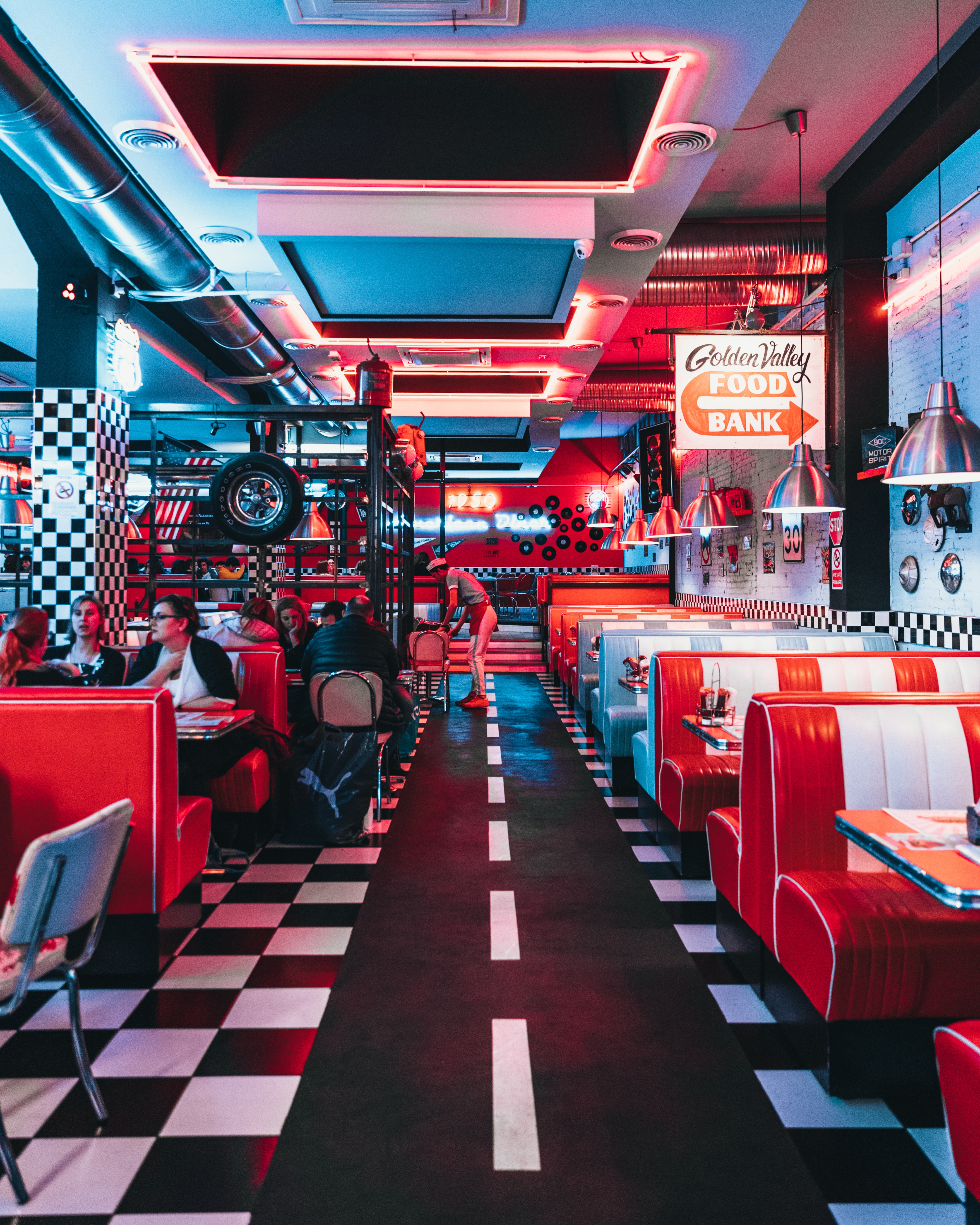 How Much is Restaurant Insurance?
Since not all restaurants offer the same products and services, the price of the policy depends on various factors, including
the type of food you sell, cooking methods, your building, number of employees
, and more. Business owners, in general, should have a
BOP
, which is a
business owners policy
that includes protection from the significant
property
and
liability
risks in one package, as well as the
business interruption policy
. Still, as a restaurant owner, you'll need to purchase some extra coverages in order to insure other segments of your business. For example, the average price for BOP is between
$1.100
and
$10.000
per year, while the annual cost of extra policies would be:
Workers' compensation insurance ($600 – $10.000)
Liquor liability insurance ($350 – $3000)
Commercial auto insurance ($1.000 – $2.500)
Cyber liability insurance ($800 – $1.200)
Employment Practices Liability Insurance ($1.000 – $8.000)
Umbrella Insurance ($400 – $2.500)
As you can see,
restaurant insurance cost is not definite
, but it is a result of bundled policies. Not every restaurant needs the same coverages, and the best would be to contact your
insurance agency
and consult them about the solution that would meet your needs. The policies are usually priced annually, but you can ask your provider about restaurant insurance cost per month if you prefer monthly payments. Still, it can be a less cost-effective option.
What are the Factors That Impact the Average Restaurant Insurance Cost?

When requesting a
restaurant insurance quote
, you'll be asked many questions regarding your business – that way, the insurance company can calculate the price you'll be paying for the policy. For example, a small café that serves only sandwiches and bagels will probably pay less than a fast-food franchise or a restaurant with a large kitchen and professional equipment. Hence, here are some of the factors that determine the price of restaurant business insurance:
Activities: For example, if you run a bar that has a band that plays three times a week, you're more likely to pay more for the policy than a restaurant that doesn't offer live music.
Working hours: The facilities that are open until, let's say, 3 AM, are more prone to paying more for the policy that those who close at 10 PM.
Sale of alcoholic beverages: The more alcohol you sell, the more money you need to spend on your insurance policy. Intoxicated customers are sometimes prone to damaging the inventory, and sometimes it can cost you a lot.
The number of commercial vehicles: If you own many vehicles that are used for delivering food or other transporting services, you'll pay more money for commercial auto insurance.
Claim history: If you have experience as a business owner, insurers will do some research to see whether you made claims and how many times. If you've operated your business with no insurance claims, you'll be rewarded with a cheaper restaurant insurance policy.
Expert Tricks for Getting the Best Restaurant Insurance
Food poisoning and other inconveniences happen all the time in the catering world, which is why it's recommended to apply for an insurance policy before you've even officially started operating. To help you find the best policy for your business, we've made a list of three tips that you should consider:
Get the insurance with the lowest deductible: It is recommended to choose the lowest deductible possible to pay – although your premium will be more expensive, you'll spend less money out of your pocket when the accident happens.
Shop around: Don't get stuck with one provider only, especially if you're new to the restaurant business. It's recommended to get quotes from at least three agencies and compare the benefits – that way, you'll get a clearer idea about the price, and advantageous sides of all the policies.
Avoid last-minute shopping: We've mentioned that the best option is applying for the policy before the opening. That's essential because finding a perfect insurance plan can take a while, and it's not good to start a business uninsured.
Most importantly, don't forget to read the policy carefully. Also, be free to ask your insurer all the questions regarding your plan to avoid potential misunderstandings in the future.
H&M Insurance Will Craft a Perfect Restaurant Insurance for You
Opening a restaurant is a big step – so, focus your energy on the business, and let
the H&M insurance agency
create a unique policy that will protect your restaurant from unforeseen expenses. With 50 years of experience, we make sure your business will be provided with the best insurance plan based on your needs and demands. Progressive, Nationwide, and Travelers are some of the prominent insurance companies we work with, making our clients covered with the best custom-tailored premiums. Give us a call today at (619) 296-0005, and we'll introduce you to the
best San Diego restaurant insurance
you can imagine.