Your Dedicated San Diego Insurance Agency
We are H&M Insurance - independent insurance agency based in San Diego, 801 Washington Street. H&M insurance is family owned business established 45 years ago with enormous experience in insurance field, especially in California market.
What set us apart from other San Diego insurance agencies is constant desire to help our prospects find insurance coverage that will satisfy their needs. At the start, you will learn all available options thru different insurance lines and finish by choosing insurance policy that will protect you, your family and your business.
With H&M Insurance You Have Options
We offer a wide variety of coverage options and carry all major California insurance providers like Progressive, Safeco, Markel, The Hartford, Travelers and other. In addition to great service and reliability, we want to save you money. We built our reputation by establishing long-lasting relationships with each of our clients.
Your Insurance Needs Are Unique? So is Our Personal Insurance
Our risk management team has the expertise to help you protect yourself and your family. Whatever your personal insurance needs, H&M Insurance will be with you every step of the way. Insure your home, car, garage, motorcycle or boat - call us at (619) 296-0005.
Get fast personal insurance quotes online for Homeowners Insurance – Car Insurance or Tenant Occupied Dwelling Insurance.
Custom Tailored Insurance Coverage for San Diego Contractors & Small Business Owners
As a business owner or contractor you need to have at least General Liability Insurance. Although it is not mandatory in San Diego and State of California you have to protect your business from unwanted accidents.
If you want to be 100% covered choose combination of commercial insurances like Business Owner Policy and Professional Liability Insurance. Protect your business assets, cars and workers thru customized policies for small businesses.
Need to know business insurance cost? Get commercial insurance quotes online for: Business Owner Policy (BOP), Workers Compensation Insurance, Commercial Auto Insurance or Contractor Insurance. We have developed some industry related insurance coverages many business owners found interesting – one of them is restaurant insurance.
Simply Covered - H&M Insurance
Give us a call at (619) 296-0005 and be sure you can expect the best available rates and coverage for personal and commercial insurance you'll find in San Diego County.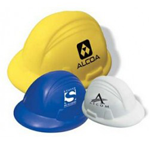 Workers compensation insurance provides six basic benefits: medical care, temporary disability benefits, permanent disability benefits, supplemental job displacement benefits or vocational rehabilitation and death benefits.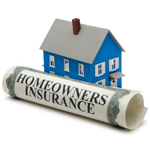 This policy provides a comprehensive package of residential and personal property protection for today's home owners, covering situations such as: fire, including smoke damage, windstorm, including hail, crimes.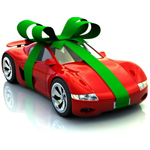 Different types of coverage fit the different needs you might have. To determine what type of coverage applies to you, consider your individual situation. Once you have all the information you're looking for, you are ready to qet a quote.