Car Insurance for Teens Guide - Key Things to Know
One of the first things you'll have to do when you start your driving is to determine whether you'll be obtaining an auto insurance policy on your own or getting insured upon your parents' existing policy. What is the difference, you may ask? Therefore, we've put together a car insurance for teens guide that will help you right away!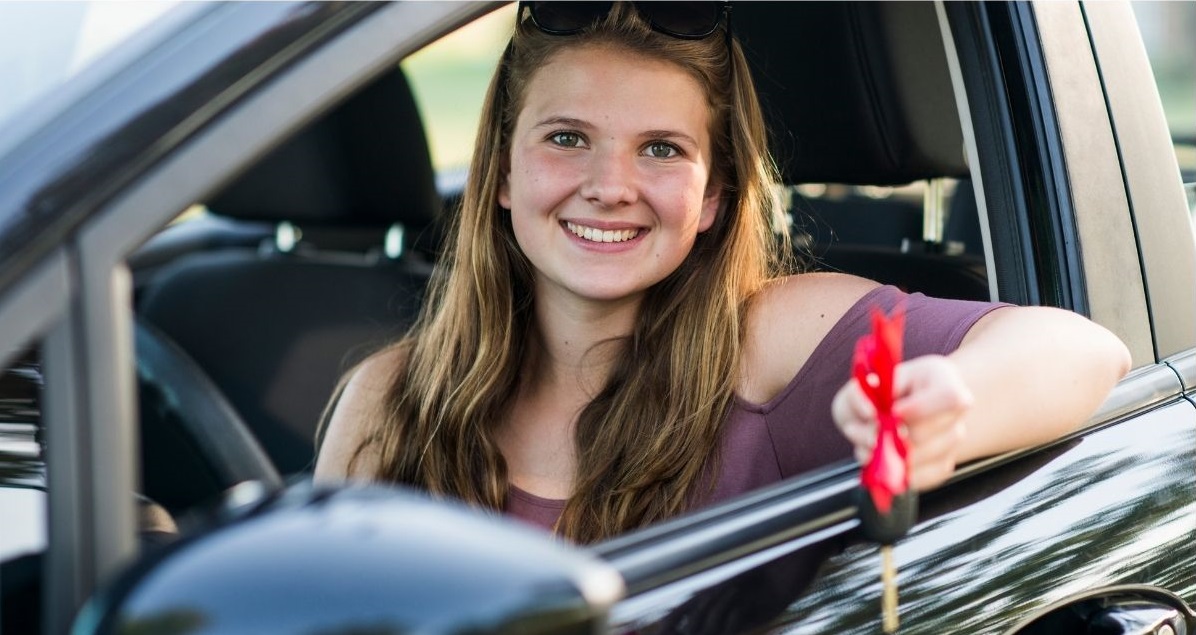 When your teen is ready to sit behind the wheels, you need to be to ready also. From finding the best driver education to set up auto insurance for teens, you have to be covered. Keeping your teen is a top priority and ensuring they have proper insurance coverage is one component that will ease your mind. Fortunately, there are measures you can take to make the insurance process simpler and less expensive.
Teenage Drivers Insurance Requirements
The key fact to know about car insurance for teen drivers is that some coverage types are mandatory, just like car insurance for adults. Particularly, that means having the minimum amount of liability insurance required by your state. Liability insurance provides financial protection for drivers who're found to be at fault in an auto accident. All states, except for NH, require drivers to have at least a specified minimum amount of liability coverage.
Liability insurance comes in two basic types:
Bodily injury liability insurance – It's tailored to pay medical and other expenses if the policy-holder or another driver listed on the coverage injures someone in an auto accident – where they're considered to be at fault. Policies include two different bodily injury liability limits: the bodily injury liability limit per accident and the bodily injury liability limit per person.
Property damage liability coverage – This coverage pays for repairs to someone else's car or other property but has its own limits. Each state that requires liability coverage demands the minimum amount that's necessary for each category.
According to your state's insurance laws, you may also be required to buy collision, comprehensive, personal injury protection coverage, and/or underinsured/uninsured motorist. Collision policy covers damages to your automobile from an accident with another car. Comprehensive insurance covers damage from other sources, such as a falling tree or fire. Suppose you finance your vehicle via an auto loan. In that case, the lender may require that you purchase comprehensive and collision coverage and keep it until your loan is paid off.
How to Insure a Teen Driver
Depending on your state's laws, teenagers may need to have insurance as soon as they get their learner's permit, ahead of obtaining a regular license. There are two ways parents can help their teens in getting coverage: add them to the family's existing auto insurance policy or help them buy a policy of their own.
Adding a teen driver to a current insurance policy is likely to be the easiest and most affordable solution. Again, according to your state's insurance laws, you may still have to co-sign for a teenager to get their policy. They are likely to pay higher premiums owing to their higher risk status as a fresh driver.
Adding a teen driver to an existing coverage can also result in higher premiums. For instance, the average household saw their car insurance costs rise by 150% after adding a teen driver. But that could still be less expensive than what the teenager might pay for a policy of their own.
Parents seeking to insure a teen should first reach out to their current insurance provider. Get quotes on how much it may cost to add the teenager to your coverage at the current liability insurance levels. If you're concerned that your kid may put you at higher financial risk, you can also ask about the cost of raising liability limits.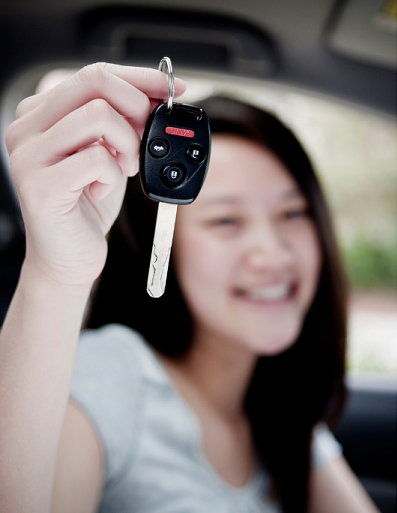 How to Save Money on Automobile Insurance for Teens
Here are the top 8 ways to lower the cost of a new driver on your insurance and save on the cost of your teen car policy:
Raise your collision and comprehensive deductibles – This lowers the premiums and prevents you from filing small claims that could affect a claims-free discount. Add more money to the emergency fund, so you'll need to pay the deductible if anyone in your family participates in an accident.
Drop collision and comprehensive coverage completely on older vehicles – It'll help since these cars are worth a little more than the deductible. You may pay more in premiums than you could ever get back from the policy carrier, even if the automobile is totaled.
Buy a safe car – Having your child drive a safe vehicle will help you sleep better and keep your car insurance rates under control, as well.
Encourage your teen to get good grades – Most insurers have a big discount for young drivers who have at least a B average in college or high school.
Ask about other discounts – Some agencies offer discounts for driver-safety programs, cut costs if the kids take a special class, watch a tutorial, read a driver-safety book, and take a test. Ask your provider what your kid has to do to qualify.
Make the most of multi-policy discounts – You'll typically get a break on your car insurance and your homeowners insurance in case you keep both policies with the same carrier. You may get an additional discount if you involve an umbrella policy, which delivers extra liability coverage beyond your insurance limits and can be especially valuable when you have a teenage driver.
Shop around – Some insurance providers offer much better deals than others for teen drivers, so it's crucial to compare costs. The insurer with the best rate for you and your spouse may have some of the greatest rates when you add a teenager to the policy.

How Much is Car Insurance for Teens?
The premium for teen car insurance is determined by various factors that include your coverages, age, deductible, state you live in, vehicle value, available discounts, and several other factors. To find out more, get a quote now or talk to our insurance agent.
Do I Need to Add My Teenager to My Auto Insurance?
It's not legal and safe for a teenager to drive a vehicle without insurance. You can have your kid get their policy, but it will likely be much greater than a rate he/she could have received if added to a parent's policy. They won't be eligible for any multipolicy discounts. A teen's learner's permit will probably have little impact on premiums due to the required adult supervision. Still, it's important to inform your agent before a teen gets their preliminary permit.
It is crucial to talk to your insurer when a family member gets a license to make sure the new driver is appropriately covered. Not ensuring adequate coverage could lead to complications if the fresh driver has an accident and must file a claim. Your carrier can help provide options for your particular state so you can make the right policy choices.
Best Car Insurance for Teens in San Diego
Need to add auto insurance for teen to your policy? Our agents are here to help you get it quickly. We work with multiple insurers, and can provide our clients with the widest range of policy solutions. So, don't hesitate! Get started today and experience the best insurance for teens in San Diego. Call us at (619) 771-2626 or request a quote online.