What is the Best Car Insurance for College Students?
College comes with substantial expenses for tuition, room, and other must-have student stuff with a hefty price tag. If you or your parents are looking to cut costs, you must be considering cheaper car insurance for students. If you need a hand to find the best car coverage for students, you've come to the right place.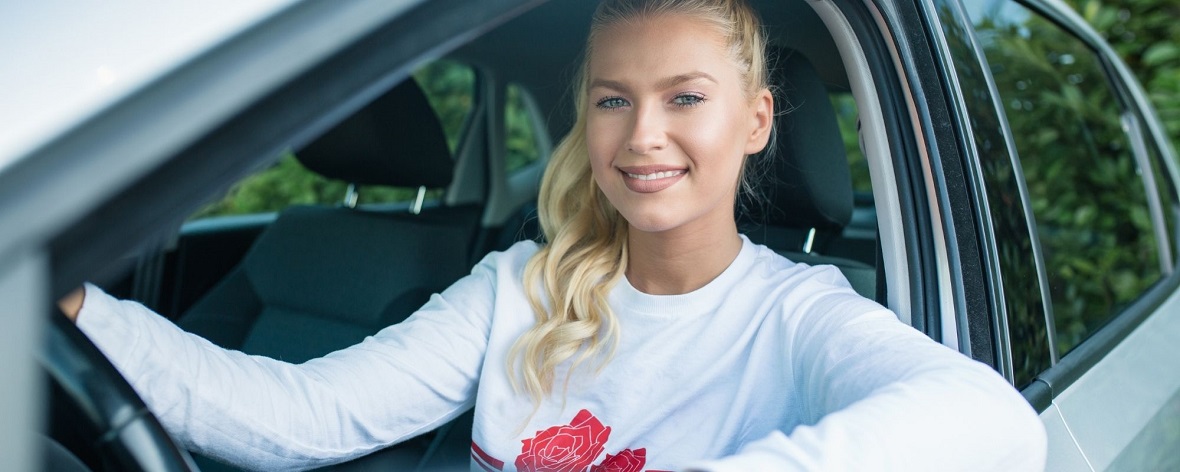 Finding the best car insurance for college students can be a nightmare, considering the generally high rates for young drivers and specific student needs. We have prepared a complete guide to get the cheapest car insurance for college students, including the criteria for discounts and other perks insurance agencies offer to the young generations.
Factors to Consider When Buying Car Insurance for College Students
Although shopping for the best car insurance for college students may be a pretty challenging task, you can find a perfect solution in line with your preferences and budget by knowing what you want and need.
Consider the following factors when searching for the most affordable car insurance for college students:
The Amount of Coverage You Need
Some policies may trick you into buying even the coverages you don't need. However, some states have specific insurance minimums that you must follow. But will these minimums be enough?
Here are the three factors to help you decide how much student care insurance you need:
If you have a lot of assets, ensure you're getting enough coverage for all of them
If you don't have many assets, make sure you don't overpay for the coverage you have
See if you are eligible for discounts.
Driving History and Vehicle Type
The car insurance cost depends on your driving history and your vehicle. Many insurance providers offer low mileage driver discounts, which may save a lot of money on student car insurance policies.
Besides, if you drive an average vehicle, you may expect lower car insurance rates. High-end cars are pricier to insure due to their costly repairs, increased theft risk, and the overall high price.
The Name on the Car Title
Another factor worth considering is who owns the car. That way, you will know whether you need a separate car insurance policy or not.
If your parent is a car owner, you may stay on your family auto insurance policy
If the car contains both your and your parent's name, you may stay on your family auto insurance policy
If you are the car owner, you will need a separate student car insurance policy.

Car Insurance for Students in College: What Coverages Do I Need?
Whether you live on campus or commuting, you'll need to consider the specific coverages to add to your existing insurance policy and get all the protection you need.
Comprehensive Student Car Insurance
Students who take their car to school should think about where they will park it. If the vehicle will be parked outside, comprehensive coverage is a must. It will help pay to replace a stolen car or cover for the repairs in case of damage due to vandalism, hail, or other inconveniences.
Collision Student Car Insurance
Collision coverage will come in handy if a student is driving to and from class. It helps pay to repair the vehicle damaged in a car accident or due to a collision with another car or object.
If you are leasing or financing a car, your lender may require both comprehensive and collision coverage. If the vehicle is paid off, you may remove one or both coverages to reduce your premium's cost. However, if your car gets damaged or stolen, you cannot count on your policy to pay for its repair or replacement.
Ride-Sharing Insurance for College Students
One of the best ways to earn extra money in college is to drive for ride-sharing companies like Uber. If you decide to go for it, you will need an additional insurance policy in case of accidents.
These "add-on" plans will cover you when you're using the vehicle for work.
Uber and similar companies will cover you partially, which is why you need a separate ride-sharing policy.
Bodily Injury Liability Insurance
Required by all states, bodily injury insurance covers the other persons' medical bills and legal fees if you are at fault in a car accident.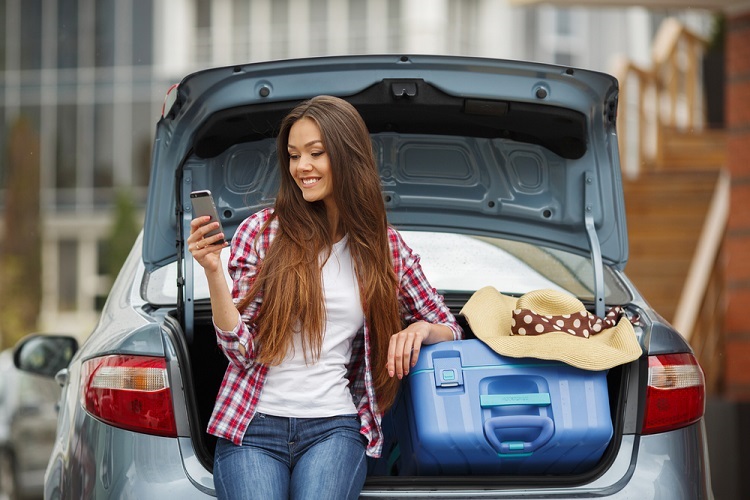 Property Damage Liability Insurance
Like bodily injury coverage, property damage liability insurance covers damage to other people's cars and property (structures, mailboxes, fences, etc.) when you are at fault.
What Is Not Included in Student Car Insurance Policy?
Although you might have all the coverages you need, you should be aware of some exclusions. Some situations require separate plans to get sufficient protection, for example:
Roadside assistance or towing and labor is not included in your comprehensive premium. If your car breaks down, needs a new battery, or something else, your regular insurance won't kick in.
Repairs and rentals refer to the car's inability to be driven due to its age or damage. In this case, you may rely on your warranty.
Personal property theft is often included in your parents' homeowners' or renters' insurance policy. That said, if someone steals a laptop or another personal belonging from your car, your auto insurance won't pay for its replacement.
How to Get Cheap Car Insurance for College Students?
Many insurance agencies and companies offer significant student discounts based on different criteria. For example:
Good Student Discount
You can get a good student discount from most insurance agencies once you provide proof of good grades. Students under 25 years old who attend school full time are eligible for good student discounts, and most insurers will accept a minimum of a B average score or a 3.0 GPA.
Student Away at School Discount
Car insurance for college students away from home may come at a lower price. Most insurers provide discounts for young drivers who have their cars 100 miles away from college or university.

Driver's Education Discounts
You can lower your student car insurance cost by completing a driver's education course or similar driver training.
Other Student Car Insurance Discounts
Some universities, fraternities, and sororities are affiliated with insurance providers, meaning that their members are eligible for discounts. Additionally, college students may apply for general discounts, including:
Anti-theft device discount
Multiple vehicles discount
Policy bundling discount
And more.
Car Insurance for College Students FAQs
Final Thoughts: Should I Take My Car to College?
Students may get discouraged once they see student car insurance rates, making them think whether they should take their car to college or not. Here are some things you may want to consider before making a final decision:
Check whether the college approves cars: Some colleges don't allow first-year students to bring their cars. If your college is on that list, don't bother with insurance yet.
Consider your expenses: If your college does approve cars, you'll want to go through your costs before bringing your vehicle to campus or purchasing one for those purposes. Fuel, insurance, maintenance, tires, licensing, taxes, etc., are the major expenses of having a car. Keep them in mind.
Ask yourself why you need a car on campus: If you are one of those students who want to make frequent trips back home, or you have nowhere else to leave your vehicle, you may want to bring it on campus. That way, you can reduce the costs of ride-sharing, bus tickets, etc.
If you want to have a car on campus despite potential inconveniences, don't hesitate to contact us and let us craft the best custom-tailored policy for you.
H&M Insurance Agency: The Most Affordable Car Insurance for College Students
If you are looking for the best San Diego car insurance for college students, look no further than H&M Insurance Agency. Our years in business and long-standing collaboration with the most notable names in the insurance industry allow us to create the best coverage plans for your specific needs and budget.
Call us at (619) 296-0005 or request a quote to get the best car insurance for college students San Diego has to offer.