Ultimate Guide to Hotel & Motel Insurance
Hotels, motels, and other hospitality establishments are always at risk of inconveniences caused by negligent travelers, lawsuits, or natural disasters that can ruin even the most robust constructions. This article will give you the solution for such risks – hotel insurance.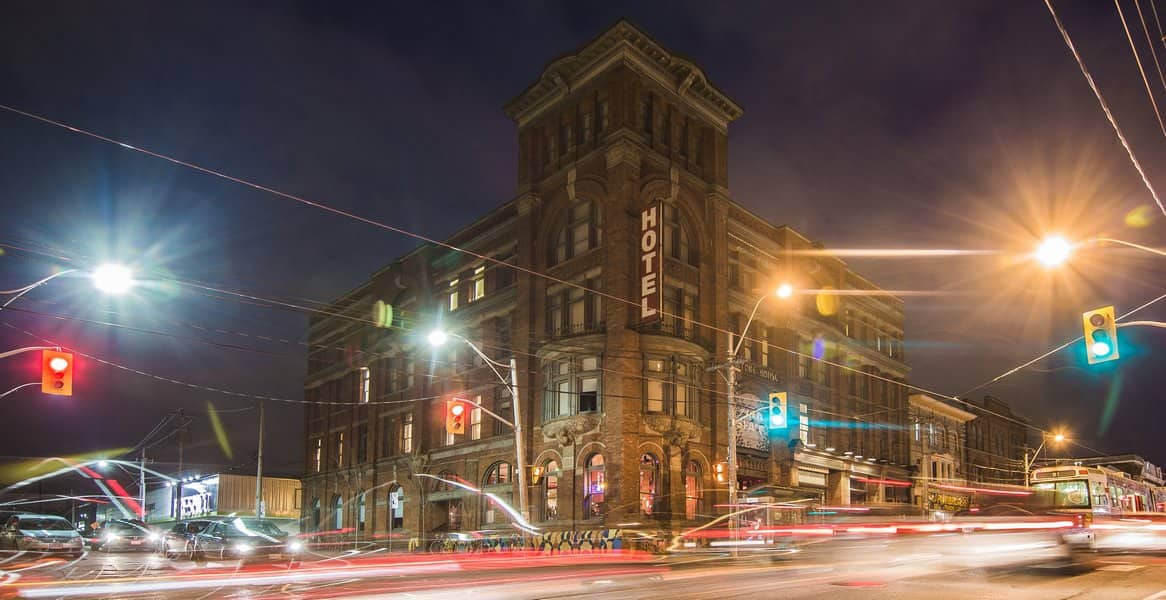 Both 5-star hotels and nightly motels face severe costs caused by lawsuits, negligence, equipment breakdown, and similar inconveniences that can be disadvantageous for owners, employees, and hotel management. Every hotel had at least one guest who got injured, robbed, or poisoned during the stay. If a guest with an unpleasant experience decides to file a lawsuit against your hotel, you are at risk of losing a lot of money – instead of putting your business in a bad position, purchase
hotel insurance
and protect yourself before any accident happens.
What is Hotel Insurance?
Hotel insurance policy is a type of coverage that's designed to meet the needs of hotels. It's mostly written as a package policy, which means that it contains multiple individual coverages, which are often customized for a specific hotel's situation. Hospitality insurance is needed if you run some of the following establishments:
Franchised and non-franchised hotels and motels
Bed and breakfasts
Cabins
Franchised chains up to 5-star results – restaurants, nightclubs, bars open 7 days a week, pools, and waterslides
Boutique hotels
Conference centers
Private-label properties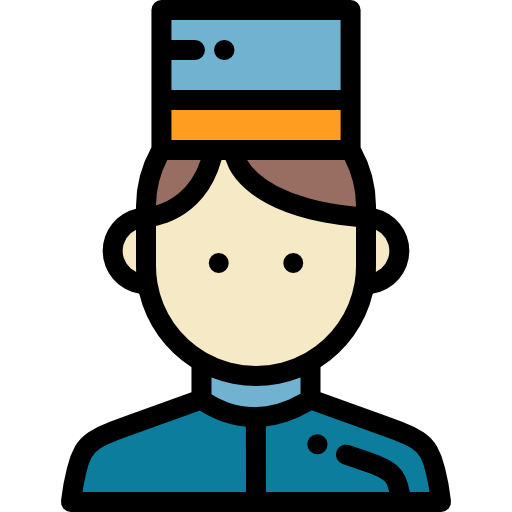 Still, not all the mentioned resorts will need the same amount of coverage – for example, when it comes to smaller inns, like bed and breakfasts, they offer fewer services than hotels, and there are specific policies designed for them. Additionally, the premium price for them is lower than the policy owned by a 5-star hotel.
What Does Hotel Insurance Cover?
This type of policy includes various coverages, but these two categories are considered the most vital –
property
and
liability coverage
.
Hotel Liability Insurance
In general,
liability insurance
protects the business from lawsuits that claim that the company is responsible for specific injuries or damages. This type of coverage is essential for any hotel owner, and it usually includes the following plans,
which include compensation for any court expenses and legal fees
:
General Liability: With general liability coverage, your business is protected from injuries or property damage your guest suffer while staying in your hotel.
Workers' Compensation: This insurance is required in every state, and it will cover the costs of medical expenses in case some of your employees gets injured while performing duties.
Commercial Vehicle Liability: Commonly, many hotels have their limos or shuttle services that are used to cart people around town and take them to and from the airport. If your hotel has such vehicles, consider liability coverage that meets your state's minimum requirements.
Foodborne Illness Liability: Most hotels offer restaurants and room service, but if the food that you serve is spoiled and contaminated with salmonella or other bacteria, guests can sue you in case they get sick. With this insurance, you are protected from liability costs.
Liquor Liability: If there is a bar that offers alcoholic beverages, you need liquor liability insurance. For example, if guests get intoxicated due to your negligent service of alcohol and cause property damage or bodily injuries to themselves or others, this plan will cover the costs.
Premises Pollution Liability: In case your hotel becomes contaminated with mold or other pollutants that can cause severe health issues, you may face liability costs. If you have this coverage, all medical bills, punitive fees, and cleanup costs will be paid.
Cyber Liability: All internet-related losses, including cybercriminal and data breaches, will be covered with cyber liability. Every hotel is at risk of cyber-attacks that are aimed at stealing guests' names, addresses, and credit card numbers, and owners usually face harsh penalties for that.
Employment Practices Liability: In case some of your employees file a lawsuit against you for harassment or discrimination, this coverage will protect you from high court expenses.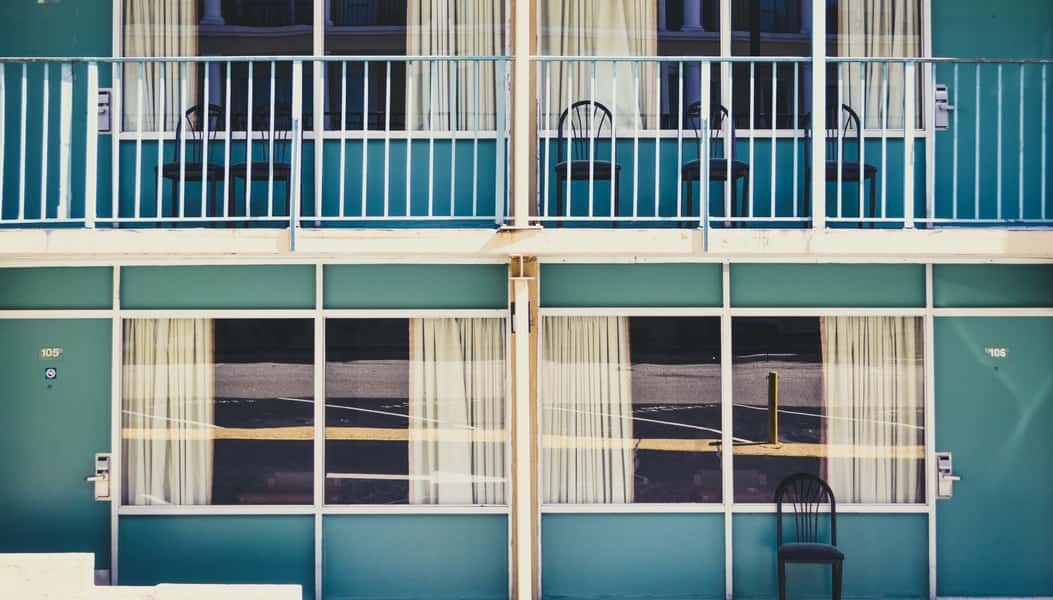 Hotel Property Insurance
A hotel's property can be unique and expensive, which means that it requires a significant dose of protection.
Hotel property insurance
makes sure all your property and assets are covered in case of damage or loss, and here come the most common options you can choose:
General Property Coverage: If hotel's furniture, electronics, décor, amenities, and other stuff is lost or damaged due to theft, vandalism, fire, adverse weather conditions, or another inconvenient event, general property insurance will pay for the costs.
Equipment Breakdown: In case your computer system fails, you lose reservations, your heat goes out, or something similar happens, you may lose your guests and face severe revenue loss. With this plan, all your lost income will be reimbursed.
Business Interruption: If you need to temporarily close your hotel due to repairments that are the result of a covered event (fire, for example), this coverage will provide you with enough income to pay your employees and recover lost wages. This plan is usually limited to 12 months.
Crime Insurance: This coverage protects your hotel in case of employee theft. For example, if some of your employees does something illegal while working in your hotel, this coverage will pay for losses caused by their misbehavior.
Food Spoilage: Many factors can cause food spoilage, including power failure or equipment breakdown – if something like that happens, this insurance will cover the costs of loss.
Utility Interruption: If there is no running water in your hotel currently, you'll probably need to close the restaurant and move guests to another location. Again, all the costs that arise from such a situation will be covered with utility interruption policy.
Does Law Require Hotel Insurance Programs?
You can choose how much property and liability insurance you need, and you can craft your hotel or motel insurance so that it suits your business needs. However, some coverages are
legally required
, and any hotel and motel owner must have them before starting their hospitality business:
Unemployment Insurance: This is already included in your state taxes, which means that your business is covered as soon as you register it and start paying taxes. It will provide temporary financial aid to workers who became unemployed, but not because they are at fault for that.
Disability Coverage: This coverage provides short-termed wage replacement benefits for employees who need some time off work. It is legally required if your hotel is located in California, Hawaii, New Jersey, New York, Rhode Island, or Puerto Rico – if it's not, then it is optional.
Medical Insurance: If your hotel or motel has more than 50 employees who work there full-time, you are required to provide them with employer-subsidized health insurance.
Business Insurance: With this insurance, your hotel or motel will be protected from extreme financial losses caused by natural disasters, accidents, and other problems that may prevent your establishment from running.
What are the Extra Policies You Can Add to Your Insurance for Hotels?
Many hotel insurance companies offer several additional options you can include in your policy if you want to protect your business from any excessive costs:
Umbrella Insurance: Umbrella policy covers all the expenses that exceed your liability insurance. This extra plan can save your business from bankruptcy, and it can be quite suitable when the cost of the accident is too high.
Guest Relocation Coverage: If a fire or similar hazard damages your hotel and forces you to relocate your guests, all the costs regarding moving and losses will be covered with this policy.
Event Cancellation Insurance: Hotels that rent out halls and banquet rooms for events are encouraged to get this policy since it can compensate them for the costs caused by cancellation due to covered damage, equipment breakdown, power outages, etc. Besides, it provides coverage for lost revenue.
Does Renters Insurance Cover Hotel Stay?
If your rented place becomes uninhabitable due to particular peril, your renters' policy will cover the additional living expenses that include living in a hotel, restaurant meals, and other costs until the repairments are done. Insurers usually write the check immediately, and you can move to a hotel pretty quickly.
How Much Does Hotel Insurance Cost?
The total hotel insurance costs will primarily depend on the size of your establishment, its type, the services offered, the amount of coverage that you need, and many other factors that your carrier will explain to you more in-depth. Still, we will try to provide you with an average motel insurance cost you can expect:
General Liability Coverage: It can cost you about $39 a month, and you will get coverage against claims from bodily injury, property damage, and lawsuits.
Business Owner's Policy: A bundled policy that includes liability and property coverage, and it can cost you about $60 a month.
Workers' Compensation: You'll need to pay about $166 a month for this coverage, which is essential for any business owner.
As for other mentioned policies, such as
liquor liability, cyber liability, food spoilage
, and others, you'll need to contact your hospitality insurance agency and request a quote.
Pro Tips on How to Improve Your Hotel's Safety
Hotels, motels, inns, and other hospitality establishments offer a wide range of services – food, beverages, different room types, swimming pools, gyms, and other amenities that attract guests and tourists from different states. Each of the mentioned services brings a certain dose of risk that can affect your business and finances that can lead to bankruptcy and business termination. That said, consider some of the following tips that can improve safety in your hospitality establishment:
Check Wiring and Plumbing Systems Regularly: Electrical wiring, plumbing, and heating systems can cause a lot of issues if not checked and updated regularly. To avoid fire and flood, make sure all your installations work properly.
Install Smoke Detectors: It's recommended to install smoke detectors to both guest rooms and common areas, which lowers the risk of fire that could damage a considerable part of the building.
Update Locks: You can include automatic deadbolts, which can prevent external threats from thieves, or implement systems that eliminate the needs for master keys.
Install Video Surveillance: Video surveillance is an excellent way of tracking people who are inside and outside of the hotel. That way, you can prevent thefts, assaults, robberies, and other types of crime.
Hire IT Support: IT support services will protect your computers, servers, and systems, and they will prevent any potential cyberattacks that may have fatal consequences.
Hire a Pool Lifeguard: If your hotel has a swimming pool, you are encouraged to hire a lifeguard who will supervise the safety and rescue of swimmers. Pool accidents are frequent, and you will be responsible in case someone drowns.
H&M – Commercial Insurance Number One in San Diego, CA
As a hospitality establishment owner, your principal goal is to make sure your guests are satisfied with your service. Still, you shouldn't forget your own safety. Thanks to the long-term collaboration with prominent companies, such as Safeco, The Hartford, CIG, and others, H&M Insurance Agency offers custom-tailored
business insurance
policies that will meet your needs and protect you from high costs caused by unforeseen perils. Call us today at
(619) 296-0005
, and get ready to meet the best available rates, coverages, and
business insurance San Diego
offers to hotels, motels, restaurants, and other hospitality objects.