Car Theft Prevention Guide - 15 Key Tips to Avoid Being a Victim
Maybe the worst feeling in life is walking where you parked your car, only to find that your vehicle is not there anymore. So, how to conduct efficient car theft protection measures? We'll walk you through several ways to fool those who are seeking to steal your ride.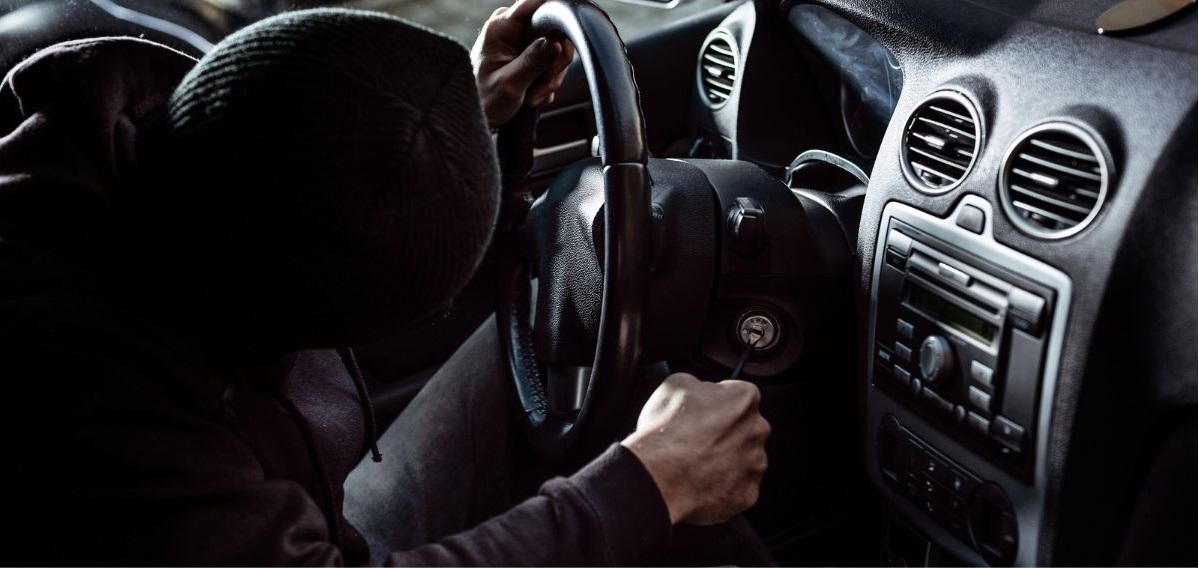 Want to make your vehicle less appealing to thieves? The faster a crook can steal your car, the more attractive it is. Anything you can do to slow down auto robbers will make your ride a less attractive target. To effectively prevent car theft, we have put together this guide to keep your vehicle safe.
How to Prevent Your Car from Being Stolen
Here are the best tips, devices, and tools for preventing car theft in 2021.
1. Lock Your Vehicle
Keeping your doors locked is the first and crucial step in deterring a thief. It's best to create the habit of checking the auto doors.
2. Close the Windows
Keep the windows closed completely, says the NICB (National Insurance Crime Bureau). A thief can easily reach into your vehicle through an open window — taking what they can grasp or unlocking the door to gain full access to your car and everything in it.
3. Remove the Keys from the Car
Never leave the keys in the ignition, claims the NICB. If the key is in the automobile, a thief can break a window and drive off. NICB also cautions against leaving your car running, even if you're going into a store for a fast errand. A running auto may be an easy mark for a thief, particularly if it's unlocked or unattended.
4. Park in Well-Lit Areas
Skip parking in areas that are poorly lit or places that aren't instantly seen by passers-by. NHTSA (National Highway Traffic Safety Administration) recommends parking in a well-trafficked and under a light area, as thieves may be discouraged if they know they can easily be perceived.
5. Don't Leave Valuables in the Vehicle
One way to entice a thief is to leave an expensive item in a highly-visible area of your ride. It's best to leave valuable things at home, but keep it out of sight if you must carry something important with you. NICB also recommends putting valuables in the trunk before you get where you need to be, as some thieves scope parking lots — seeking people who are moving items to their trunk. Once you've left the auto, they'll break into the trunk to grab whatever you put away.
6. Install Car Alarm
In case your auto alarm is broken, out of date, or non-existent, an aftermarket alarm is an excellent way to thwart thieves. New alarms often bring on convenient features like remote car starting and keyless entry in addition to security. Depending on your policy, your car insurance provider may also offer discounts on your premium due to the increased protection, but when you're budgeting, keep in mind that it'll likely require professional installation.
7. Track Your Auto with a GPS Device
Install a GPS device to track your vehicle if it goes missing. If you act promptly, there's a much higher chance of catching the thief and recovering your ride unscathed. This car anti-theft device is generally easy to install yourself – plugs the tracker into the auto's OBD-II port or outlet and follows along with its whereabouts via a smartphone app. However, you'll need to pay for a data plan or monthly subscription to support the GPS features.
8. Install Baby Monitor
Video cameras are fantastic deterrents, as thieves don't want to be caught on breaking into your vehicle. Still, cameras can be expensive and may not be able to show you a real-time picture of what's happening. Baby monitors are excellent for this purpose since they're mostly affordable, can transmit pictures, and work on a separate battery to keep them off your car's power supply.
9. Have Your VIN Etched
You can have your VIN (Vehicle Identification Number) professionally etched on a window or other major parts of the car. That enables your vehicle to be traced more easily (even if it is dismantled and sold as parts) and makes your ride less attractive to professional thieves.
10. Use Steering Wheel Lock
Steering wheel locks are one of the best anti-theft prevention devices on the market today. A steering wheel lock attaches to the vehicle's steering wheel to lock it in place, preventing someone from driving away. There are two main types. The first goes over the steering wheel horizontally and connects to the wheel at 3 and 9 o'clock. On one side, the lock extends farther, preventing the wheel from turning. The second type attaches to the top of the wheel, extending across the front dash to prevent the wheel from turning.
11. Use Kill Switch
One of the more advanced automobile theft prevention devices is the kill switch. It disrupts the flow of electricity to the fuel pump or other essential systems. This disruption makes it impossible to start the vehicle without flicking the switch. A thief needs to rapidly finish the robbery, so anything that makes the task more complicated will deter the thief from moving on to the next auto.
Installing a kill switch requires modifying the vehicle's ignition system, so it's not a task you should try unless you have in-depth knowledge of the vehicle's wiring. We highly recommend allowing the professionals to handle this job.
12. Attach Tire Lock
You have probably seen this device utilized by police if a vehicle is parked improperly, but they're also helpful as an anti-theft device. If you have room in your trunk, a tire lock is an excellent way to prevent vehicle theft. It's only feasible if you're parking your automobile for an extended amount of time, though. However, it doesn't make sense to set a tire look every time you stop. This also won't prevent thieves from breaking in and stealing, so continue locking the car.
13. Pull a Spark Plug
A practical and inexpensive technique to encourage a thief is to tug on a spark plug. Your vehicle won't start without a spark on the cylinder. This is an excellent method to use in the city where a crook can't open the hood to see what the issue is without getting noticed. This method won't work on an automobile that has a coil plug without requiring more tools.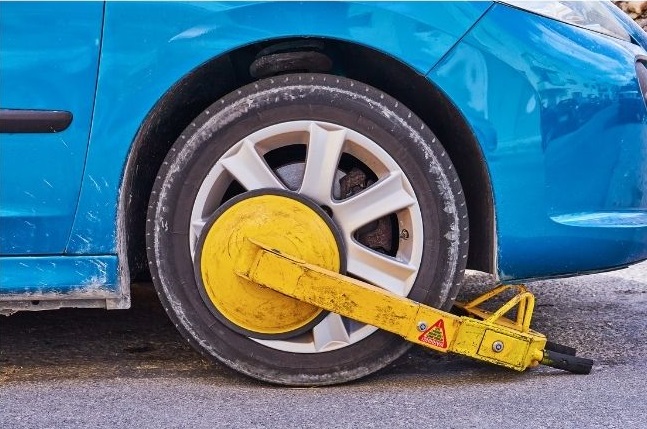 14. Buy Key Protector Bag
Criminals have become very sophisticated in recent years, and you need stronger protectors for your vehicle. They can copy and boost your wireless fob from the key and enter the ride. Either way, the key protector provides a signal blocker for your car key, so crooks can't pick up the signals from it. This bag is also very easy to carry and features extra storage for your items such as ID and credit cards.
15. Maintain Your Vehicle Properly
It's also a useful theft prevention tip to keep your automobile in good shape. That could be a sign for the thieves that you care about your cars. And there is a high chance that you have car anti-theft alarms or other vehicle theft prevention devices installed. So, they will skip your ride immediately.
What to Do If My Car is Stolen
If your ride is stolen, call the police right away. The NHTSA states you may have to five the following information to the police:
The make, model, year, and color of the vehicle;
License plate number;
Vehicle Identification Number.
You'll also want to let your insurance agency know, within 24 hours if your automobile has been hijacked, says the NHTSA. While auto theft isn't as common as it once was, it's unfortunately still something you have to protect yourself against. Luckily, taking a few simple precautions may help you reduce the chances of your ride being stolen.
Best Car Theft Protection in San Diego – (619) 296-0005
Purchasing San Diego auto insurance can be complicated, but H&M Insurance Agency makes it simple. Since there is no one-size-fits-all policy, our list of standard coverage options gives you the ability to create a policy that is a good fit for you. Get a quote today to build your personalized car theft protection plan. If you're still unsure about which coverage selections to make, you can always work with one of our agents to develop a tailored protection plan to meet your specific needs by calling (619) 296-0005.