Tow Truck Insurance: Coverages, Price & Businesses that Need It
If you are in the tow truck business, there are some crucial things you should know. Except you have to have high-quality machinery to perform the job the best way you can, you must obtain tow truck insurance, vital for preventing steep costs of accidents, lawsuits, and consequences of other unpredictable situations.


People purchase tow trucks for many reasons, especially for business purposes. Therefore, garage services, truck owners, and towing businesses may expect to benefit from tow trucks that can help them develop their job and make more money.
No matter if you perform towing services as a subcontractor, independent contractor, or you own a firm dedicated to it, you must be covered with commercial tow truck insurance policy, which will protect you from a variety of perils and accidents that often happen on the road.
What is Tow Truck Insurance?
All commercial tow truck owners and operators are responsible for the well-being of their drivers, customers, and the vehicles they're serving, which is why the U.S. law requires them to carry adequate tow truck liability insurance.
Although tow truck owners are facing more or less similar risks as commercial vehicle owners, they should be aware of some unique perils as well. Accordingly, tow truck drivers have additional coverage options they can include to their basic commercial policy in order to provide full protection for themselves.
Who Needs Commercial Towing Insurance?
A tow truck business consists of towing disabled vehicles and providing services regarding roadside assistance. Therefore, any firm that earns money by performing such jobs should have commercial tow truck insurance – for example:
Auto body shops
Auto club contractors
Auto mechanical repair
The auto salvage and auction haulers
Full-service stations
Roadside service providers
Rotational towing

What is Covered with Tow Truck Insurance Program?
Your insurance agency may offer you some of the following coverages you can add to your primary policy. For example:
Tow truck liability insurance includes coverage for bodily injury and property damage that can be caused by you or your drivers. You can be held liable in case of the following situations:

You're at fault in an accident
You've damaged the car you were towing
You've caused an injury to a passenger in the vehicle
You've damaged another car vehicle while on the roadway.
You should know that tow truck liability insurance also covers legal fees and court costs in case you're sued for a covered liability claim.
Medical payments insurance protects you from the medical costs due to the injuries to you, your driver and passengers while in your tow truck. This policy is vital for tow truck owners since their business often provides rides for the owners of the vehicles they are towing.
Physical damage insurance helps you cover the costs of repairments of your truck, no matter who's liable for the accident.
Comprehensive insurance is the one that protects you from all the perils and disasters, but it doesn't include collision. Therefore, you'll be protected from natural disasters, fire, theft, vandalism, and any damage caused by an object.
Uninsured/Underinsured motorist insurance will provide you with compensation in case you're involved in an accident where another driver doesn't have enough insurance or has no coverage at all. It will also cover a collision with a hit-and-run driver.
Garage service insurance is an optional policy you can choose, and it will cover for all the damages done to a vehicle while it is parked or stored in a covered location. Covered losses include fire, theft, vandalism, and collisions.
On-hook towing insurance pays for repair or replacement costs if any vehicle you don't own gets damaged while you're towing it. The covered damages are collision, theft, vandalism, explosion, and fire.
It's vital to calculate your risks and choose all the coverages that may help you prevent a substantial financial loss that may bring severe consequences to your business. The more the coverage you buy, the more the protection you get for your vehicles and other business assets.
How Much Does Tow Truck Insurance Cost?
The tow truck insurance cost won't be the same for all the policyholders. Namely, the total price depends on many factors, such as location, type of towing, driving history, and more. Many insurance agencies offer significant discounts for drivers with clean records, but the overall cost depends on your needs and coverages you choose.
You can expect to pay the average price of $400 per truck a month, but that doesn't mean that such a price is definite. Let's see how the mentioned factors impact the amount of money you'll need to give for a monthly insurance rate.
Drivers in Your Firm
An insurance agency may look at your drivers' age, experience and records, checking whether they have particular tickets and accidents noted.
If your drivers have clean driving records, the price of your tow truck insurance may be significantly decreased since they have proven themselves to be safe on the road. On the other hand, fewer years of experience and insufficiently clean records will be the reason why you may pay a higher rate.
Tickets and Accidents
As mentioned in the previous paragraph, tickets and accidents listed in your business' driving record may affect your insurance rate.
If your business had some accidents, claims, and tickets in the past, you might need to pay more money for the policy because tow truck insurance carriers will see you as someone who'll have another claim pretty soon.
An insurance agency may also want to see your loss-run, which is a document that keeps records of all the claims your business has had ever since it began to operate. Consequently, the more the claims you have, the higher the chance to get a pricier quote.
In some situations, businesses that had a lot of claims had a difficult time finding tow truck insurance at all. Therefore, be careful and do your business with caution.
If your business has a lot of tickets and accidents, it may need to pay even $20.000 per truck a year.
Tow Trucks You're Using for Your Business
The value of your tow trucks is another factor that may affect your policy price.
No matter if you have wreckers or rollbacks, an insurance agency will want to have insights into your vehicle's year, make and model – the pricier your truck is, the costlier it will be to insure it. This is because expensive machinery requires high-end repair and replacement of the parts, which is not the case with smaller, cheaper vehicles.
The Number of Trucks You Have in Your Fleet
You should know that all the trucks in your fleet must be adequately insured. Accordingly, the more the vehicles you have, the pricier it will be to insure all of them, mainly because the chances for potential loss are greater.
Your Years in Business
An established, mature business that has been there for a long time can get better insurance rates than a new company.
Besides, it's a plus when your long-existing company has a good record that goes back a few years.
Your Potential Risks
Not all towing businesses carry the same risks. Exposures also play a significant role in determining a total policy price, which is why roadside assistance business, strictly towing, repo, auto repair shop with a wrecker and others won't pay the same amount of many for insurance rate.
The Types of Vehicles You Can Tow
Depending on what you can tow and types of vehicles you usually tow, your insurance rate will be higher or lower.
An insurance agency will check whether you tow new, used, expensive, or disabled cars (or a mix of them) and determine the exact rate your business should pay for the policy. Namely, they will pay attention to the value of the cargo you transport., which means that you'll have higher insurance rates if the load is on the more expensive side.
Your Location
The location where you operate your business is also an essential factor that will determine the final policy cost. If you tend to operate in rural areas, without crossing state lines, you may end up paying less than someone dedicated to the metro business.
Rural business with minimum limits of coverage may expect to pay about $1.000 for one truck per year, while the metro area business involves the annual cost of $6.000 per vehicle.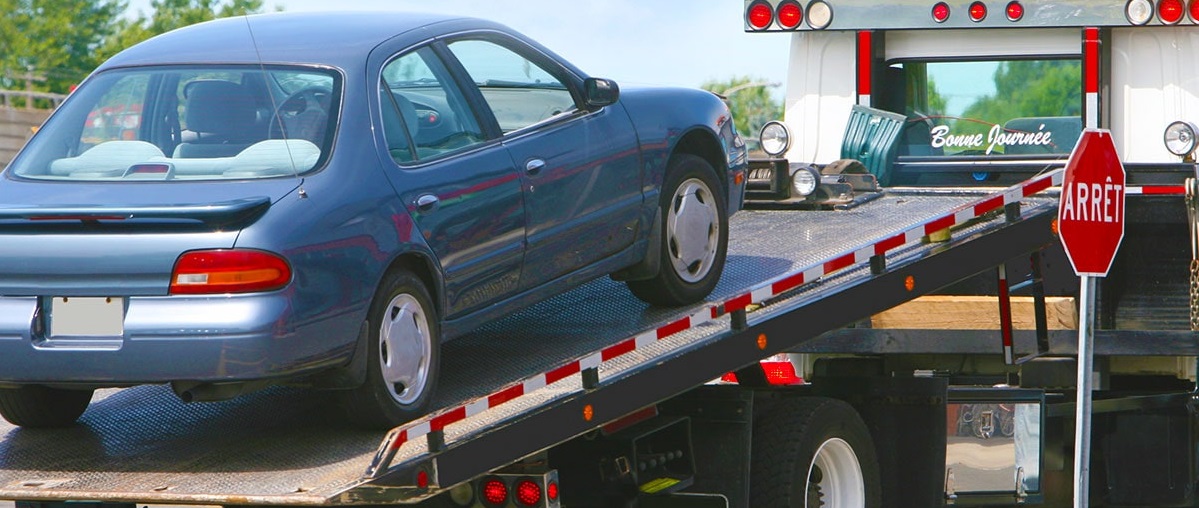 Why Does Tow Truck Insurance Price Keeps Increasing?
Many tow truck businessowners from California noticed that insurance rates have started to increase significantly. Why is that?
Risks on the road have become higher than they used to be, which is why tow truck insurance companies primarily increased the cost of the claims. However, that's not the only reason why you should expect a pricier policy.
Have a look at the following factors that have impacted the carriers' decision to increase the insurance price:
More People Participate in Road Traffic
The truth is that people today tend to drive more than they used to do it a few years ago. An increased number of vehicles on the road brings more chances of accidents, which is why insurance agencies and companies didn't want to put themselves at risk and increased the price of policies they regularly issue.
Road Accidents Have Become More Frequent and More Severe
Using the phone for texting or doing something else while driving is one of the most common causes of severe accidents that happen on the road. Such distractions can take your eyes off the road, especially if you're driving fast.
The Federal Motor Carrier Safety Administration (FMCSA) has invented the rule that forbids the use of handled cell phones for commercial vehicle drivers. That means that they can't use their phones to talk, text, or dial a call using more than one button, including when the vehicle is stopped at a red light.
The FMCSA rule applies to any truck that's on a roadway, including those used for towing. The failure to comply with the regulation may affect the business performance, which means that both you and your drivers may end up paying $2.750 – $11.000 fine for breaking the federal law.
Insurance carriers are aware of the fact that drivers use their phones despite the rules that forbid it, which is why they have increased their rates.
Medical Expenses Have Become Higher
If you or your drivers cause an accident where someone got injured, your insurance carrier will need to pay a significant amount of money for the costs of medical assistance.
Since medical costs have become much higher, especially when it comes to ongoing therapies that are usually necessary for someone to recover entirely, insurance agencies and companies decided to create a bit more expensive rates for tow truck businesses.
Vehicles are More Expensive
As cars are becoming more high-tech, the price of their maintenance and repair can cost you a fortune. Insurance rates are more expensive since the replacement of new technology can be quite steep.
The Costs of Bodily Injury Liability are Higher
Accidents that involve a commercial vehicle may lead to high costs of bodily injury liability. If you file a claim, the prices of litigation and lawsuits can be extremely steep, which is why your insurance carrier will offer more expensive rates.
How to Lower Tow Truck Insurance Cost?
Despite all the mentioned factors that make the final price higher, you can do something to lower it. Consider the following tips and get huge savings:
Be careful when hiring new drivers and make sure they are safe for the traffic
Go through a driver training program
Have regular safety meetings and raise awareness of safety on the road
Try to avoid even the minor claims
Use GPS to monitor your speed and telematics
Include a program for maintaining your rollback and wreckers
Shop around and request quotes from various carriers.
You need more tricks? Check out 10 Ultimate Strategies to Lower Car Insurance!
The Best Tow Truck Insurance California Offers? Try H&M Insurance Agency!
As a tow truck businessowner, you must be aware of the risks your drivers are often facing while on the road. To eliminate them, request tow truck insurance quote at H&M Insurance Agency and do your job with extra safety.
We offer a broad range of commercial insurance policies for all businesses, regardless of their size. We make sure your company is protected from a variety of consequences and unforeseen events that could jeopardize the environment you've been building for years.
To get more information, contact us at (619) 296-0005 and learn more about the best California tow truck insurance provided by H&M.