If you know flowers from asters to zinnias, but you know nothing about insurance for florists in San Diego, you do not have to worry. H&M insurance company will help you find the best small business insurance for your flower shop, based on your needs, wishes, and budget. It will protect you from the everyday risks your business may face, so you can focus on making and selling astonishing flower arrangements.
You would not imagine finding many troubles inside the florist shop. Still, it is a business like any other and is susceptible to various accidents. Customers may slip and fall in a puddle inside the shop, you may accidentally mix up two orders, or your employee may have an accident during delivery. As you take great care when curating each of your orders, a similar amount of responsibility should be taken when picking insurance policies for your floral business. They will empower you to navigate through any unpredicted business disasters confidently, so do something great for your business and watch it blossom.
FLORISTS INSURANCE PROTECTION WE OFFER
Helping Your Floral Business Stay Successful
Here are 15 insurance policies every floral business in California should consider:
General Liability Insurance
It can help in covering claims of property damage and bodily injury in your flower shop. You will get financial protection if you are held responsible for third-party damages. It will pay for medical expenses, property damage, legal fees and judgments.
Business Owner Policy (BOP)
Getting multiple policies will solve your issues more efficiently than a single one. However, it can be pretty expensive. So, bundling several policies in one is a more affordable option, as it provides more comprehensive and efficient protection.
Workers' Compensation
It covers medical bills, lost wages, death benefits, and legal costs associated with the employee who gets ill or hurt during working hours. It is required by law in California and most other states. Besides your employees, it will also protect your business from litigation.
Commercial Property
If hail, wind, tornadoes, fire, lightning, hurricanes, and other natural disasters damage your flower shop and its contents, then commercial property insurance will take care of it. This may include equipment like hoses, floral wire and tape, scissors and cutters, and flower coolers.
Seasonal Increase Coverage
It is a type of insurance that florist growers may purchase to cover an interval when the overall worth of the inventory is higher than normal. It is additional coverage for your commercial property during peak seasons.
Pollution Liability Insurance
In cases when a pollution event occurs, and your florist shop is found accountable, pollution liability insurance provides coverage for claims of bodily injury, property damage, and cleanup costs. It is also called environmental impairment liability insurance.
Equipment Breakdown
Your florist business relies heavily on the equipment to grow and maintain flowers and plants. The equipment breakdown insurance covers internal or mechanical malfunction of this specific system, so it will pay for the repair or replacement of the broken equipment.
Spoilage Insurance
Spoilage insurance coverage works in concert with equipment breakdown insurance. It covers spoilage of products due to a power outage or equipment that shows signs of wear. It is highly important for wedding florists as they work with items that require particular care.
Business Interruption
Also known as business income insurance, it provides the funds and operating costs if you must temporarily close your shop due to covered peril such as lightning, fire, explosion, vandalism, theft, windstorm, and more.
Commercial Auto
It covers damages if you or your employees are at fault when driving a commercial vehicle or van. It also protects your company's vehicles if they are damaged or lost due to theft, vandalism, collisions, and other covered perils.
Cyber Liability Insurance
Surviving data breaches and cyberattacks is not easy without cyber liability insurance. It is very useful for shops that handle credit cards and other sensitive information. It will cover customer notification expenses, fraud monitoring services, and cyber extortion demands.
Employee Dishonesty Coverage
It compensates you for actions committed by your employees, either single, acting in groups, or acting in concert with people outside the company. It is one of the key coverages in a commercial crime policy – it covers theft of money, property, or securities.
Inland Marine Coverage
It covers equipment, products, and other forms of business property that are transported and not fixed to the particular location. This policy is important for the florist shops that transport inventory or equipment between stores and warehouses or have a delivery service.
Errors & Omissions Insurance (E&O)
Also known as professional liability insurance, it covers the costs of damages and lawsuits related to your professional services or advice. Errors and omissions insurance will compensate for any judgments against your flower shop, whether you are at fault or not.
Umbrella Insurance
When the damages exceed your existing policy limits, umbrella insurance kicks in. it offers additional coverage to protect your business assets from the costs of large judgments and different legal actions.
FLOWER BUSINESS NEEDS CAREFUL CULTIVATION WITH FLOWER SHOP INSURANCE
WHY CHOOSE H&M INSURANCE AGENCY?
Wedding Florists & Flower Growers Need Us!
Always maintaining a competitive pricing
More than 50 years in the insurance business
Extensive knowledge of the San Diego and California insurance market
Amazing customer service that will leave no questions unanswered
Shopping around for rates so you do not have to
Partners with some of the most reputable insurance carriers
Dedicated to next-level business growth, providing extra care on every project
Offering guidance and clarity to entrepreneurship and management
How Much is an Insurance for Florists in California?
The cost of florist insurance varies, depending on the risk profile of your business and the type of insurance coverage. Here are some of the most important factors that dictate the price:
Business property and equipment
Business income
Services you offer
Your annual gross revenue + payroll
Number of employees
Claims history
Deductible
Per-occurrence limit
General aggregate limit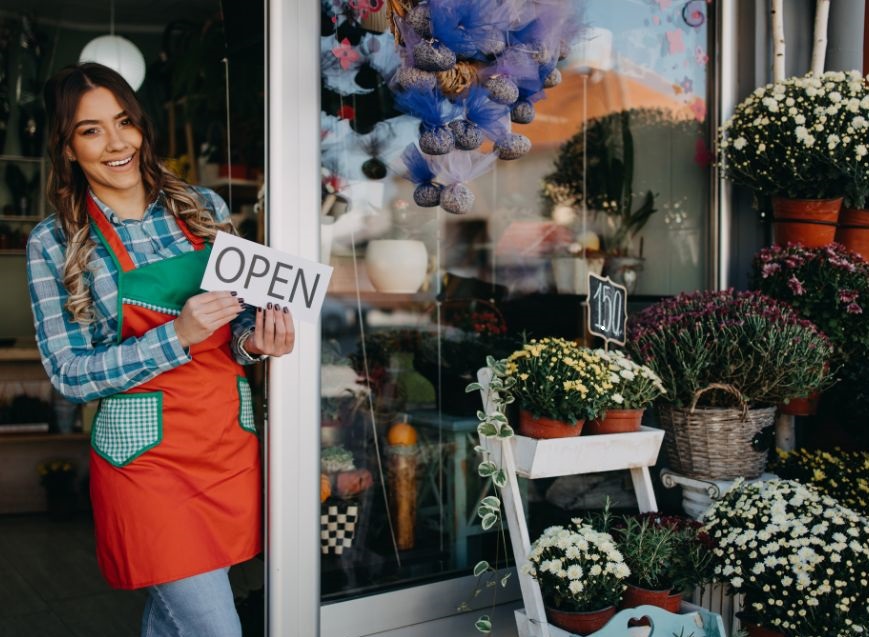 Do I Need Insurance to Sell Flowers in California?
Depending on the size, type, and scope of your business, every florist needs at least workers' compensation insurance (if you have employees). As most states do not require insurance except workers' comp, your business can be liable for paying the claims of property damage, bodily injury, and other damages. Regardless of fault, you can also be sued and need to pay huge legal costs. Spend your time creating breathtaking pieces for your clients instead of worrying about what could go wrong.
What Type of Insurance is Essential for Flower Shops?
Many florists start with a business owner's policy (BOP) as it offers a combination of several policies at a more affordable price than purchasing each policy individually. Also, if you employ staff, workers' comp is mandatory. As your business grows and develops, you can review your policy and add more coverages depending on your needs.
Does Law require Wedding Florists Insurance in California?
As we mentioned, only workers' compensation is mandatory in most states. If you own vehicles, commercial auto insurance is also mandatory. However, it is always a wise move to protect your assets from the costs of lawsuits and damages related to your operations. Ensure you are in business for years to come.
Florist Business Insurance in San Diego That Has Your Back
Weddings, birthdays, baby showers, anniversaries, and other celebrations are not complete without the right flowers. As a professional florist or flower grower, you face certain risks, including loss of inventory, delay or damage to orders, customers walking in and injuring themselves, theft of your delivery vehicle, and many others. Every flower shop has its ups and downs, but doing your job with confidence and peace of mind is priceless. H&M agency's business insurance for florists is with you every step of the way.
Related to Florist Insurance

5 Best Small Business Insurance Policies You Should Consider
Take a look at the best small business policies that will make a difference between business continuity and bankruptcy.

Property and Casualty Insurance – Protect Your Stuff from Perils and Accidents
Fire, theft, vandalism, storms, burst pipes, explosions, etc. will no longer threaten your business. Click to learn more about our property policy offer.

The Things about Workers Compensation Insurance You Should've Known Before
As only obligatory insurance, workers' comp will safeguard your staff against injuries and illnesses. However, it will also protect your company against expensive lawsuits.