The cannabis industry, as any other business, needs specifically tailored small business insurance to protect your business from unexpected expenses. We offer different cannabis insurance coverage for dispensaries, growers, manufacturers, laboratories, landlords, delivery and transport, pot shops, and other facilities that grow, sell, or transport marihuana products. H&M insurance company understands the importance of providing accurate information and explanations of what the specific coverage entails, so we are here to help you understand every aspect of weed insurance in California. Whether new to the marijuana market or a well-versed veteran, our knowledgeable agents will help you with the complex voyage over the world of marijuana dispensary insurance in San Diego.
As one of the fastest growing markets in the U.S., the marijuana industry faces many liability claims like the presence of pesticide residues or inadequate warning labels, but do not worry. H&M insurance agency will provide all the necessary insurance coverage to aid you in recovering from any of these unexpected losses.
WHAT INSURANCE YOUR MARIJUANA BUSINESS NEEDS?
Cannabis Insurance Coverage in San Diego, California
We will tailor an insurance business solution for the businesses that grow, sell, manufacture, or process cannabis products that contain greater than 0.3% tetrahydrocannabinol (THC). Some of them include:
General Liability Insurance
If your customer gets hurt on your business premises, or if their property got damaged, the general liability insurance will protect you from damage claims and costly lawsuits. Talk to our agent to learn more about this gold standard in marijuana dispensary insurance coverage.
Business Owner Policy (BOP)
Bundling several policies in one can save you a lot. BOP bundles general liability and property insurance to protect your cannabis business against third-party bodily injury claims, property damage, advertising, and personal injury claims.
Professional Liability Insurance
Also known as errors and omissions, it covers negligence claims from clients or customers, including claims of late, incomplete, or unsatisfactory work. Accusations like these can cost your marijuana business a lot.
Workers' Compensation
If your cannabis dispensary or pot shop has employees, you must have a workers comp policy. It will provide your employees coverage for a portion of lost wages and pay for medical bills resulting from work-related injury or illness.
Cannabis Crop Insurance
Harvested plants, seeds, seedlings (clones), vegetative and flowering plants, and finished stock will be covered by cannabis crop insurance. Perils like lightning, hail, wind, fire, theft, and theft as not so rare, so if you grow cannabis indoors or in a greenhouse, this is the coverage for you.
Commercial Property
Your commercial property can be damaged in no time. Greenhouses, growing facilities, extraction production, and laboratories need to have this type of insurance. It will help you with the repair or replacement costs of damaged property, and with lost income during a business interruption.
Business Interruption
Supplementing an income if your marijuana business cannot operate due to covered loss is the main goal of business interruption insurance. Do not let any unexpected peril ruins your hard-earned business.
Product Liability Insurance
If you do not want to deal with the claims that your cannabis product caused property damage or bodily injury, having product liability coverage ensures you are covered against large financial losses, regardless of the legitimacy of the claims that are made.
Product Recall Insurance
If you manufacture or distribute marijuana products, the chances are that you will face a recall. The costs of shipment, disposal, restocking or retrieving, warehouse expenses, and others will be covered with our product recall policy.
Commercial Auto
If you own a van, truck or any other kind of commercial vehicle, you will need commercial auto insurance. We offer comprehensive, collision, and auto liability insurance to protect your business from damages or theft to owned, non-owned, hired, or borrowed vehicles.
Cargo Insurance Policy
Whether you are strictly a distribution company or a delivery-only dispensary, cannabis transportation is strictly regulated, and failure to adhere to those regulations can lead to costly lawsuits. This insurance protects you from financial loss due to lost, damaged, or stolen marijuana cargo while in transit.
Crime Insurance
It protects from burglary, forgery and alteration, fraudulent money orders, wire transfer frauds, assets in transit, theft of client's property and securities, e-crime, etc. As each company in the cannabis industry has crime exposure, it is crucial to obtain a cannabis-specific commercial crime policy.
Employee Practices Dishonesty Coverage (EPLI)
Wrongful termination, harassment, discrimination, or breach of contract can be a reason for a lawsuit. EPLI coverage protects the employer if these claims are made by current, former, or possibly future employees.
Data Breach Insurance
It will protect your dispensary or pot shop against cybercrime. With data breach insurance, you do not have to pay for the legal cost if someone breaks into your system and steals customer information.
Umbrella Insurance
When the legal claims exceed the financial limits of your cannabis insurance policy, an umbrella policy kicks in. Also known as excess liability insurance, it offers an additional layer of protection to any cannabis business.
Cannabis Surety Bonds
Surety bonds are licensing bonds that provide a financial guarantee to the state or municipality that you will perform according to the laws and regulations governing your license. If you have multiple cannabis licenses, you need to purchase a bond for each cannabis license.
GET A QUOTE FOR CANNABIS BUSINESS INSURANCE
Insurance for Cannabis Operations in California
Cannabis became legal in 1996 when voters passed the Compassionate Use Act. California became the first U.S. state that allowed medicinal cannabis. Today, cannabis use is legal in California for both medicinal and recreational (adult) use. The marijuana industry imposes insurance for the following operations:
Growers
Plants that grow indoors or in approved greenhouse facilities need to be protected in all three stages of growth – seeds, harvested plant material and finished stock. We will provide you with exactly what you need.
Processors
As cannabis flower processing increases the value of your product, having increased attention around cannabis production in the form of insurance is more important than ever.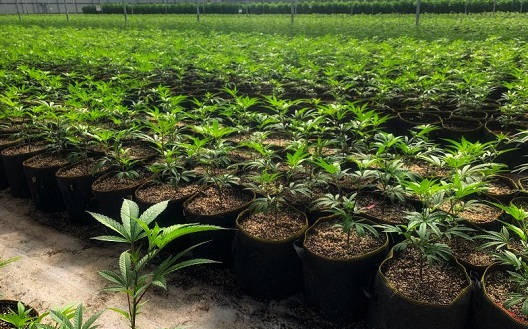 Marijuana dispensaries
In order to be ready to recover from any unexpected loss and to pick back up and get your business started again, you need to have the right insurance for dispensaries in California. It will protect you from slip and fall claims, a product liability claim from cannabis consumption, or fire and theft.
Cannabis delivery services
If you transport your own cargo, the best solutions are business auto, workers comp, general liability, and property insurance. If you transport goods owned by someone else, you will also need cargo coverage.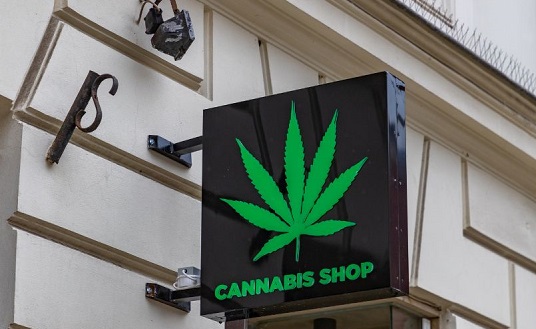 Smoke shops
More than just retail stores, smoke shops are places where people go to enjoy socialization over cigarettes or cigars. With the right pot shop insurance in San Diego, your business will be fully covered.
Manufacturers
Learning the different ways to protect yourself as a manufacturer of cannabis products like bakery goods, candies, shatters, etc., is crucial. Whether it is an incident that ruins the cannabis flower itself, or an equipment breakdown, the proper cannabis insurance has got you covered.
Distributors
Procurement, transporting, and selling cannabis and cannabis products between licensed businesses is your job. With our insurance solutions, you can mitigate the risks and ensure your cannabis business thrives continuously.
Laboratories
Laboratories that deal with product testing and ensure the quality and safety of cannabis products are of huge importance. Suggested options for cannabis lab insurance include general liability, property policy, product insurance, and errors and omissions to avoid costly lawsuits in case of potential mistakes or errors by your employees.
Landlords
If you as a landlord lease to a cannabis operation, make sure you work with an insurance company specializing in cannabis insurance. Misclassifying building use could result in an uncovered peril like vandalism loss or fire. Do not let the insurance company denies your claim based on the type of business your tenant is running in your building.  
Hydroponic shops
As you sell equipment that allows cannabis operations to be able to grow the crops indoors, protection against faulty equipment is crucial. It is recommended that you purchase general liability, product liability, property, and cargo insurance.
How Much Does Cannabis Business Insurance Cost?
The cost of cannabis business insurance in San Diego varies depending on the coverage and chosen coverage amounts. The factors that influence the cost of the rate are:
Size of the operation
Operation complexity
Optional coverage selections
Annual revenue
History of claims
What Insurance Does Marijuana Dispensary Need?
If you are starting a cannabis business in California, it is always recommended that you have at least general liability insurance. What is also important are the state's mandatory policies that include workers' compensation and commercial auto insurance. With so many insurance options tailored to your unique needs, you will surely find an affordable one to have peace of mind knowing that, in case something goes wrong, your hard-earned business is safe.
What Can I Insure with Marijuana Growers Insurance?
Marijuana growers in California may have multiple coverage options. In a cultivation facility, you can cover plat in multiple stages of growth, including:
Living plant material – it can cover immature marijuana seedlings, seeds, mature flowering plants, and marijuana plants in the vegetative growth stage.
Collected plant material – mature marijuana plant material that is in the drying and curing process but not situated inside the growing medium.
Finished stock – plant material that is completely processed and ready for sale.
WHY H&M INSURANCE COMPANY?
Differentiating Ourselves Within the Marijuana Insurance in California
We prioritize your business success
We exhibit transparency and do not leave any essential details
We make sure your cannabis business adheres to all state and federal regulations
We provide coverage based on your needs
We will assist you in the purchasing process and determine the coverages right for your business
We have access to the most prominent cannabis insurance carriers and programs
We offer affordable prices, with various discounts and payment options
We are passionate about our services that last more than 50 years
Call for Top-trusted Medical Marijuana Dispensary Insurance in San Diego
If you are considering cannabis business insurance, H&M will provide the ideal coverage. We will find comparative insurance quotes from multiple insurance carriers so you can get the best possible rate. If you have any questions, do not hesitate to reach us at (619) 296-0005. With our expertise and industry knowledge, we will guide you through available insurance options and provide a thorough explanation of what the coverage entails. Contact us today to get a free quote.
Any business that grows, sells, distributes, transports, and processes marijuana needs insurance to protect itself from various unfortunate events. It includes:
Indoor and greenhouse cultivation
Wholesalers and distributors with cross-border transactions
Infused product manufacturers
Dispensaries and retail operations
Third-party processors and harvesters
Laboratories and testing facilities
Ancillary services that offer technology and equipment solutions
Landlords
Transportation and delivery services
To purchase, have, or use recreational cannabis, you must be 21 or older. Usage includes smoking, vaping, and eating marijuana-infused products. According to California laws, you can possess 28.5 grams (about an ounce) of cannabis plant material and 8 grams of concentrated cannabis.
In California, it is legal to use cannabis for recreational and medical purposes, as well as to grow marijuana for personal and commercial use.
For medical use, you will need a diagnosed medical condition, a prescription, and possibly a medical marijuana card.
Growing for personal use imposes a restriction on the number of marijuana plants in your home. California residents can have up to 6 marijuana plants. Commercial growers cannot cultivate marijuana in Alameda and Los Angeles counties.
Related Readings to Cannabis Business Insurance

5 Best Small Business Insurance Policies You Should Consider
Business owner's policy, general liability, commercial umbrella, commercial crime, and commercial auto policy will fit all your small business needs.

Umbrella Insurance – An Extra Coverage from Excessive Costs
Your cannabis business will be covered against various situations like injuries, property damage, lawsuits, and personal liability situations.

Everything You Need to Know About Liability Insurance
Accidents can occur on a daily basis, no matter how careful you are. Learn more about liability insurance and how to protect your cannabis operation.