If you are a small business owner in California, chances are that you will need workers' compensation insurance. H&M insurance company provides ideal insurance that focuses on safety and prevention. In case of an incident, you can rely on our first-grade claims. Workers comp insurance will protect your most important assets – your employees – and simultaneously safeguard your company from liability. We provide many different programs for various industries in order to customize a package that meets your needs.
We have provided the most trusted CA workers' comp insurance at the best price for more than 50 years. Our agency offers unique customer service, assists you with your coverage options, and explains all aspects of insurance. We offer customized program structures and financing solutions for clients of all sizes, including guaranteed cost, captive arrangements, loss-sensitive, and large deductibles. Utilizing foremost analytics and smarter strategies polished over decades of experience, we are revolutionizing the complete worker's compensation claims process.
California Workers Compensation Insurance Coverage
Our coverage and benefits can be provided for the worker, no matter who is at fault. For those workers injured in the workplace, income replacement and medical expenses may be necessary. The policy will cover for medical expenses of an employee who becomes ill or injured as a result of their duties. It may include traumatic injuries, repetitive injuries, some cognitive and mental injuries, occupational diseases, etc.
There is no need to worry since our experienced agents will cover all of your worker's insurance needs. Our coverage provides benefits including:
Medical care
Reasonable medical care to relieve or cure work-related injuries or illnesses;
Temporary disability
Payment for a loss of wages because the injury prevents you from doing your usual job while recovering;
Permanent disability
If your injury or illness results in permanent disability, you are entitled to payment for permanent loss of function;
Death benefits
Payment to a spouse, children, or other dependents if an employee died from a work-related illness or injury.
Why Choose H&M Insurance Company?
We can help your business find the perfect coverage for your specific insurance requirements. From medical care for injured workers to wage-loss replacement to employers' liability provisions, we can obtain the protection you and your work require.
Here is why we are the #1 choice, year-over-year, for workers' comp insurance.
Competitive pricing followed by maximized savings
Family-operated business with 50 years of experience in the industry
California market expert with extra care for every client
We partner with top-tier insurance agencies like Hartford, Nationwide, Progressive, Travelers, etc.
Pricing and coverage designed for your risk management
Quick, easy, and free no-obligation quotes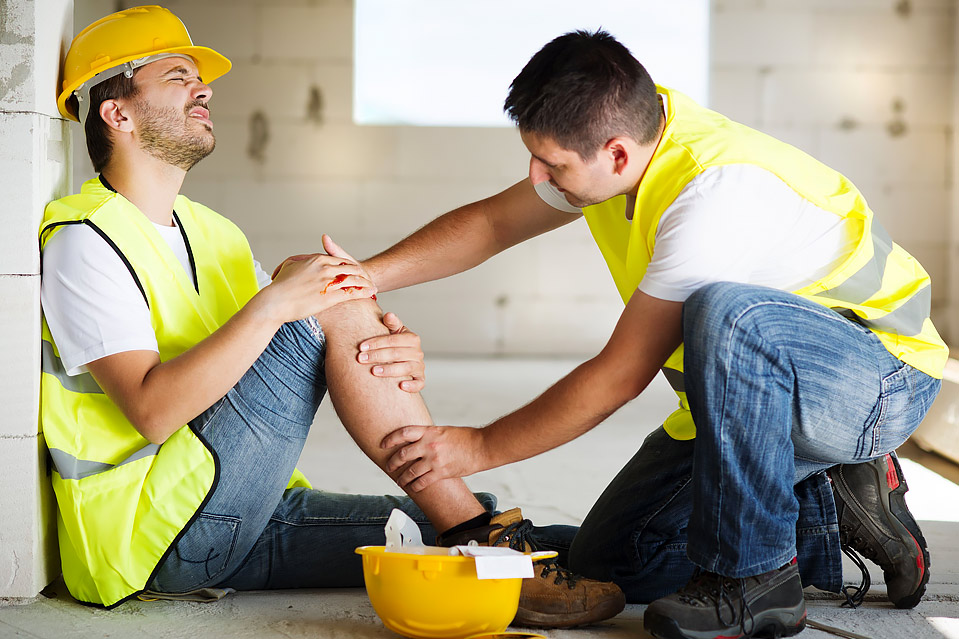 What is Workers' Compensation?
Workers' comp insurance delivers benefits to employees who are injured or become ill during the course of or due to employment. In California, every employer must carry insurance to cover the cost of occupational illnesses and injuries. This insurance requirement is compulsory, even if you have only one part-time employee. Businesses based out-of-state with employees hired in California must also have workers' compensation insurance.
Is Workers Compensation Insurance Required in California?
Yes, it is obligatory for all employers, even if they only have one employee. Sole proprietors are not required to carry workers comp coverage unless they are a roofer. California law requires a business owner to carry this type of insurance for employees who regularly work in CA, even if the company is headquartered in another state.
How Do Workers' Compensation Claims Work?
Employees who receive an occupational illness or workplace injury should automatically report the incident to the employer. In case an employee does not make a report before the specified deadline, they might not receive benefits. After an illness or injury is reported, business owners and employees first need to gather detailed documentation about the incident and then should take the following steps:
Visit an approved healthcare professional and gather all the medical records;
Start the claim process by interviewing witnesses as appropriate;
Fill out the claim with the exact date, time, place, and circumstances of the injury;
Receive benefits, which may cover the costs of medical bills, medicines, disability payments, a portion of lost wages, and disability benefits.
Return to work after the employee has fully recovered from an injury.
Who Is Exempt from Workers Compensation Insurance in California?
To be exempt from workers' comp insurance, an applicant or licensee must submit the specific form to CSLB (Contractors State License Board), certifying under penalty of perjury that business owners do not employ anyone that is subject to the workers' comp laws of California.
So, what are the categories exempt from workers' comp?
Surprisingly, there are some categories of workers that are not covered by workers' compensation insurance in California:
Independent contractors
Deputy sheriffs and deputy clerks
Individuals who do not work for pay, for example, those who work for food and housing
Certain volunteers, including volunteers for non-profit organizations
Students participating in amateur sporting events (amateur sports officials)
Domestic workers related to their employees
Sole proprietors (except roofers)
California has one of the most comprehensive workers' comp coverage. Moreover, immigration status does not affect the rights of injured workers to temporary wage replacement benefits; even green card holders and undocumented workers are eligible to receive the compensation.
What is Not Covered by Workers Comp Insurance in California?
Some exclusions apply – as with any policy. Workers' compensation will not usually provide coverage for these incidents:
Self-inflicted injuries and illnesses;
Stress and other psychiatric injuries;
Diseases or injuries sustained under the influence of alcohol or drugs;
Illnesses or injuries sustained during committing a crime or violating company policies;
Illnesses or injuries sustained outside of working hours (while commuting to and from work).
How Much is Workers' Compensation Insurance in California?
The cost of insurance depends on several factors:
Your annual payroll,
Industry,
The type of work done by your employees,
Safety records,
Claims history.
A physically demanding job usually results in higher premiums – so does a history of workplace accidents. This coverage is unique since the cost tends to decrease during the time due to overall workplace safety increases.
What are the Penalties for Not Having Workers' Compensation Insurance?
California workers comp laws are pretty specific, so a business owner must have a workers comp policy in place (under the California Labor Code § 3700). Failure to carry worker's compensation is a criminal offense, and those companies are deemed "uninsured."
The penalties are serious and may include the following:
A stop order is standardly issued to the business. This violation could result in a fine of $10,000 or more and imprisonment in the county jail for up to one year. Still, the jail penalty is typically reserved for the most extreme of cases. The employer is prohibited from using or hiring any employee until full coverage is obtained.
The Uninsured Employers Benefits Trust Fund (UEBTF) could file a lien against an employer's property if it must pay benefits to an injured worker of an illegally uninsured employer.
A penalty assessed by the DLSE (Division of Labor Standards Enforcement) could be twice the amount the employer would have in premiums throughout the period of uninsurance or $1,500 per employee during the time of uninsurance.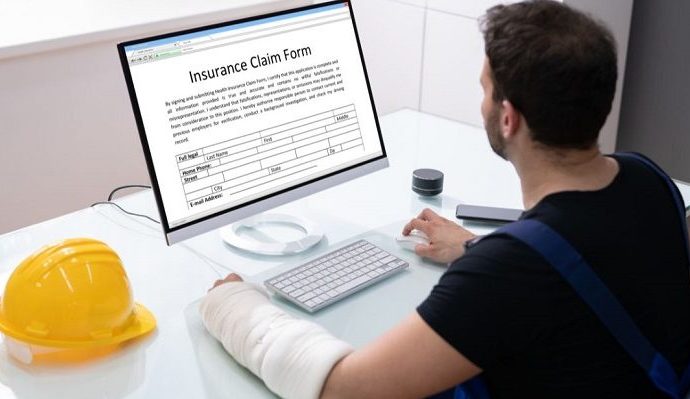 Note: If a worker is injured and the employer did not have workers' comp, the employer could get a penalty of $10,000 per employee by the time of injury as long as the case is compensable, or $2,000 per employee at the moment of injury if that specific case was found to be non-compensable. The maximum penalty is $100,000.
What is the Statute of Limitations in Workers' Compensation?
Injured workers have one full year (12 months ) to file a workers' comp claim. This goes from the injury's date- from when you knew or 'should have' known about it. Moreover, if you do not qualify for workers' comp and are suing for compensation, in most cases, you have a two-year statute of limitations.
Do I Need Workers' Compensation if I'm Self-Employed?
Self-employed workers usually do not need workers' comp coverage unless they are a roofer or some other dangerous work line. So, sole proprietors, freelancers, and others do not have to buy workers' comp. However, self-employed people may purchase their own insurance to cover themselves.
Regardless, if you are self-employed, it is smart to check with the California Department of Industrial Relations to define your rights and liabilities to ensure that you are adequately insured.
Is Workers' Comp the Same as State Disability?
Well, no. State disability insurance is designed to cover injuries that are not work-related. In contrast, workers' comp covers only work-related illnesses and injuries. State disability is handled by the Employment Development Department (EDD). SDI (State Disability Insurance) is immediately deducted from the employee's paycheck.
Does Workers' Compensation Cover Employees Who Contract COVID-19?
It typically depends on where an employee contracted COVID-19. Insurance protects employees from on-the-job injuries and illnesses. If an employee contracts the coronavirus while working, then this policy should provide coverage.
Call H&M Insurance Company for Free Consultation
H&M Insurance offers not just workers' compensation but other commercial and personal insurance services throughout the entire Golden State. To learn more about rates, coverage, requirements and insurance price for your firm, call us at (619) 296-0005 or fill out the form below!
MUST READINGS RELATED TO WORKERS PROTECTION

The Things About Workers Comp Insurance You Should've Known Before
Workers compensation insurance is designed to provide medical treatments and wage benefits to employees who got injured or ill while working. It pays death benefits to families of employees who died at work.

Independent Contractor Insurance Revealed: Coverage & Requirements
Independent contractors, like any other business owner, can be sued or held liable for damages, injuries, and other types of accidents. Adequate independent contractor insurance is essential for them since it protects their business from a variety of incidents.

5 Perfect Small Business Insurance Policies You Should Consider
Small business, like any other profession, brings everyday risks. Employing more people requires more responsibility, and you need to make sure that everything works fine in your business environment. This article will show you the most common types of small business insurance policies.