Get Liquor Liability Coverage at H&M Insurance Agency
We Provide Comprehensive Liquor Insurance for Businesses in California
H&M insurance agency is the leading insurance provider for businesses that sell liquor. If you own a bar or restaurant or you host events where alcohol is served, you can understand the challenges and liabilities which pose a risk to the business. What amplifies the risk is the selling, serving, and distributing of liquor; for example, you can be at fault for serving liquor to someone very intoxicated or a minor. H&M insurance covers weddings, parties, or business events, too since alcohol is served here as well. Our insurance policy protects your business from third-party liquor liability claims in case of an accident that involved serving alcohol.
Liquor liability insurance is designed to protect business that sells and serve alcohol. Liquor liability, also known as dram shop insurance, is coverage against claims in case a customer drinks too much and injures himself or another person. If you don't own the liquor liability insurance, you'll be liable for the customer's actions.
Alcohol usually impairs the judgment of a person who drinks it too much, so as a restaurant, club,tavern, or bar owner, you should be prepared for unexpected incidents. If your business gets sued, the liquor liability insurance protects and covers it for repairing and replacing damaged property, settlements, medical bills, and legal costs.
Why is Liquor Liability Insurance Important?
Some crucial factors make liquor liability coverage essential in protecting your business.
"Dram Shop" Laws in California
It refers to the time when people sold alcohol in bars by the dram, a less amount than a typical shot. Many states allow drunk drivers to file a lawsuit against the bar or private host in case he/she causes drunk driving accident.
But California doesn't, and its civil code states that alcohol consumption is responsible for injuries caused in an accident and the driver himself. The exceptions are if the bartender serves alcohol to a minor which in California is anyone under 21. In this case, the bartender or private host can be liable for injuries if he knows the intoxicated minor's age.
General vs. Liquor Liability
If you own general liability insurance, it won't help you cover alcohol-related incidents. General liability will only assist in covering bodily injuries and damage to someone else's property.
The most advisable thing to do is to purchase liquor liability separately or bound it with general liability to be fully protected.
Legal Fees
No matter that you are a professional and have excellent staff, you handle intoxicated customers and prevent overserving; accidents do happen. A single incident may seem irrelevant and impact your whole business. Attorney fees, court costs or damages, and lawsuits are very expensive, and with more complex cases, your business can sink easily if the expenses pile up. Make sure to have proper coverage for alcohol serving business.
Who Needs Liquor Liability Insurance?
Liquor liability insurance will assist if your business:
Serves alcohol at some business event, party, wedding, etc
Sells and serves alcohol at hotel, bar, restaurant, café, and B&B
Is required to own this policy by the state law
Is obliged by the bank or lenders
Owns a place that can be rented for events and parties
Provides catering services that have alcohol offerings
Organizes fundraisers where there is a paid or open bar
Grocery and liquor stores.
What Does Liquor Liability Insurance Cover
Each insurance policy differs, and it is very important to learn which is best for your type of business, especially if you serve and sell alcohol. Liquor liability covers the following scenarios:
Drunk individual causes property damage
Suppose the customer gets intoxicated at your bar or club and causes damage to another person. In that case, the liquor liability insurance will assist you in covering the expenses of repairing and replacing what is damaged.
Drunk individual causes personal (bodily) injury
This is usually the situation when drunk people get into an argument or fight, and the overly intoxicated individual causes bodily injuries to the other party. Liquor liability will help you cover medical and legal expenses.
Legal costs – litigation and court fees
If a person suffered or caused injuries to someone else or damaged the property while intoxicated, liquor liability insurance will help you cover all legal fees. Bear in mind that these fees can cost you thousands of dollars, and you can easily lose your business due to the negligence of paying or purchasing the policy.
Assaults and battery
Assault is attempted violence and battery in the violence itself. This situation may occur if a drunk individual is asked to leave the premises or told he wouldn't be served any more alcohol.
Employees who drink at work
Liquor liability insurance will protect you if your employee gets intoxicated at a job and causes injury or damage to himself or someone else.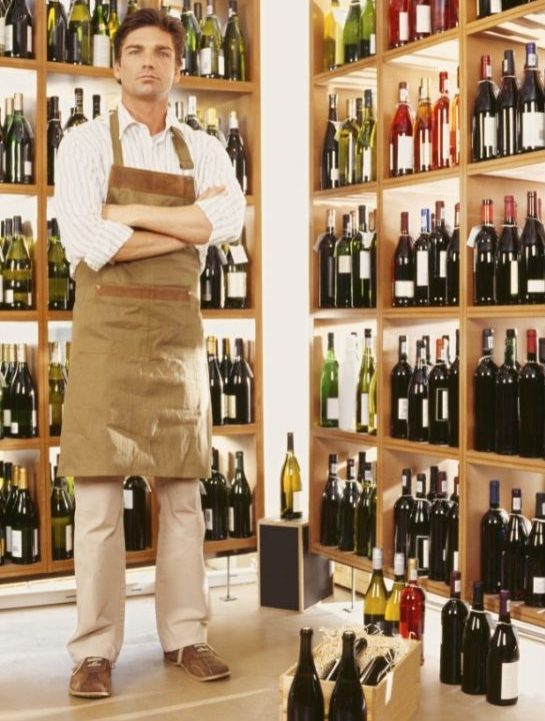 What Does Liquor Liability Insurance Not Cover?
Liquor liability does not cover everything that can happen at the workplace. The best thing to do is contact H&M insurance agency and we will provide the custom insurance solution for your business.
Damage done to your business property
Liquor liability insurance wouldn't cover the damage to your business property even if the drunk customer did it. In this case you must have commercial property insurance purchased which will pay for the cost of repairing and replacing stolen or damaged property.
Libel and slander
These are false accusations or rumors which are passed on to damage a person's character or reputation. General liability insurance may provide protection in case of libel and slander.
Underage drinking incidents
Employees must be aware of fake IDs. Incidents that involve minors and alcohol can't be protected by insurance.
How Much Does Liquor Liability Insurance Cost in California?
The cost of liquor liability insurance is based on several factors. Also, it depends if you decide to purchase only this one or to bind it with other policies to protect your business fully. These are the general factors that affect the price of your liquor liability insurance:
Location – The location of your business influences the cost;
Liquor sales – The total amount of liquor your business sells in one year.
Coverage limit – You pay more the higher your coverage amount is.
Industry – Restaurants, bars, or clubs have a higher risk than, for example, shopping malls with occasional wine tasting.
Claims history – Liquor liability claims impact your premium.
Call H&M Insurance Agency For Liquor Liability Coverage
We are a family-owned company, present on the California market for 50 years
Our policies come at affordable prices
We have great knowledge of state, local, and federal laws.
We work for some of the most prominent insurance providers, such as Markel, Hartford, Safeco and many others
Our company specializes in small business insurance.
Our policies are tailored for specific purposes and strive to minimize business related risk.