Pharmacy Business Insurance in San Diego
Get the Best Pharmacy Liability Insurance at H&M Insurance Agency
While providing medications and care is one of the most respected jobs, the nature of the business is very sensitive. Many risks are taken when accepting that hard duty, so having proper insurance can be crucial for your business. Spoilage, breakdown of equipment, customer poisoning, lawsuits for misadvising recommendations and employee injuries are some of the most common unfortunate situations that could occur in the pharmacy business. These unforeseen adversities can be very expensive, but we can cover them for you!
At H&M Insurance Agency, we offer a wide range of options for your business needs. Our highly skilled agents specialize in creating customized, cost-effective policies to safeguard all aspects of your pharmacy business. In addition to pharmacy liability insurance, we also provide commercial auto, workers' compensation, business owners' policy (BOP), and other vital coverages necessary for the smooth operation of your business every day.
We provide from essential policies that are mandatory in California, to optional ones (yet vital) to ensure business security and success. Call us today to discuss your needs or stop by our office at 801 Washington St, San Diego.
Types of Pharmacy Insurance
Anyone who decides to run a pharmaceutical company or drug store must consider all the potential risks. Those risks cost less when the company elements are insured in a proper way. These are some of the insurance plans you need to shield your assets.
General Liability Insurance
General liability insurance is what every pharmacy business needs. If a customer falls and hurts themselves this policy will protect you from paying any associated damages. The customer can also sue you for making mistakes when giving advice or in case of poisoning. In these cases, general liability policy will cover your lawsuit costs and customers' medical bills. Read more >>>
Commercial Property Insurance
Commercial property insurance policy is offered by our agency to cover the cost of your goods from possible damage. For example, a fire or flood can destroy your inventory in a matter of seconds. This protection includes buildings, scales, pills, drugs, shelves, computer systems and more. Read more >>>
Commercial Auto Insurance
You will need commercial auto insurance if you are a pharmacy business that delivers medication to people in need. In the event of an accident, this policy will cover the cost of medical bills for injured people, vehicle damages and possible lawsuits if your employee is not proven guilty.  Read more >>>
Business Owners' Policy (BOP)
Business Owners' Policy is usually the most common choice for pharmacies. It consists of general liability insurance, commercial property insurance and business interruption insurance all-in-one for a significantly lower price than purchasing the coverages separately.
Business Income Insurance
When there are unwelcome situations caused by anything external that makes your pharmacy earn no income or cease the ability to operate until the repairs are made, this insurance will cover the loss of that income.
Professional Liability Insurance
Also known as errors and omissions insurance (E&O) and it covers any kind of mistakes made by a pharmacist such as: improper delivery of medication, incorrect dispensing, improper labeling and other malpractices.
Workers' Compensation Insurance
Workers comp insurance is mandatory in California if you have employees. Workers comp insurance covers the costs of medical treatments, lost wages, and even death benefits that will be reimbursed if your employee has an accident at work.  Read more >>>
Who Needs Pharmacy Business Insurance?
Drug stores
Apothecaries
Proprietary stores
Pharmaceutical companies and consultants
Pharmacies (home-delivery, closed door, veterinary, radio, compounding, infusion, online and mail-order pharmacies, vaccination services, etc.)
How to Get Pharmacy Insurance Quote?
Our agency will ensure we don't waste your time and energy. We only like to take it slowly when we want to inform you about everything our policies include so you can decide precisely. If you're having trouble deciding the best option, we will build it together! These are the steps of the process:


You make a call, talk to us and we'll schedule a meeting.


We will look through all the insurance companies we work with you to choose the best coverage.


Together we choose the policy, and you pay for the welfare of your business.
How Much is Pharmacy Insurance?
H&M Insurance Agency offers affordable policy packages for pharmacy businesses, but the exact policy price is difficult to tell due to many factors that build its value. The price depends on the following:
The insurance company that you choose
Equipment your business owns
The number of vehicles your business owns
The deductible and policy limits that you choose
Amount of insurance you need
The types of insurance that you choose
The number of your employees
History of claims
The services that your business offers
It is in your best interest to contact us at (619) 296-0005 and together with our friendly staff you can discover affordable packages made specifically for your pharmacy business.
Why Choose H&M Insurance for Your Business?
We offer first-class service! Our agency is trusted by many companies, and we've been gaining that trust for more than two decades. We are highly experienced professionals for insurance for everything San Diego & California businesses need.
Our main advantages are:
More than 50 years of combined experience
We are experts in California markets
Dedicated to finding the best possible rates for full coverage
We represent some of the most famous insurance companies
Fair prices with flexible payment options and discounts
Attention to every detail and extraordinary customer support
We make fast and easy for you to get complete coverage in one place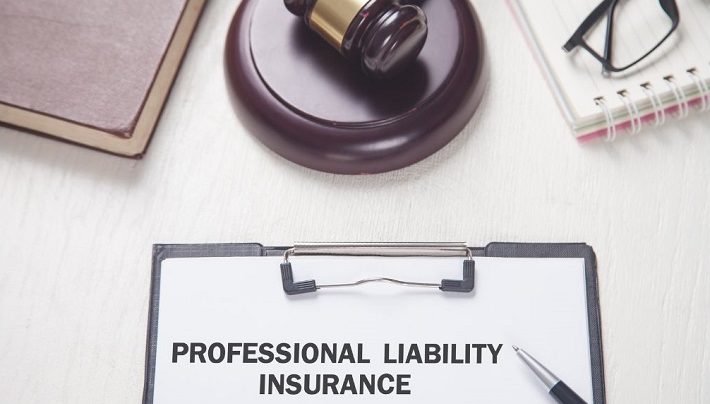 Great service, professional attitude, competitive prices. Whenever I needed anything, they took care of business. I've been with them for many years and plan to keep it that way. Strongly recommend these guys.
Get Free Quote on Business Insurance for Pharmacy
It is crucial to have full coverage for your business because accidents happen all the time. Let's save you money and time by protecting your treasurable work! Together we will ensure that you won't be affected by any bad situation. Call us today at (619) 269-0005 and get guidance through pharmacy insurance from our friendly and experienced staff or complete online form below.