Do you own a successful grocery store? The next logical step is to try your best to protect it with the best business insurance for grocery store in San Diego. It is a type of small business insurance tailored to grocery stores and supermarkets to provide comprehensive protection against various exposures. When shopping for the finest policy, it is critical to deal with a skilled agent who can locate enough coverage at a fair cost. That is why, at H&M insurance agency, we personalize our policies to the individual and the industry before looking for carriers who share our attitude, have a thorough understanding of the industry, and are prepared to tailor their policies to meet your specific requirements.
Grocery store insurance coverage in San Diego is appropriate for any small-to-medium-sized grocery store with a physical location and the need to protect the important contents of their property. With H&M insurance company by your side, you can have peace of mind knowing that your hard-earned business is safe so that you can focus on some more important aspects.
INSURANCE COVERAGE OPTIONS
Grocery Store Insurance Plans in San Diego
There are numerous types of grocery shop insurance policies in San Diego, California that you should look into. The following is the list of some of the most important types of insurance to consider:
General Liability
You will be covered from any accidents or injuries you are legally responsible for if you have this form of coverage. A commercial general liability policy will protect you from allegations of negligence. For example, if a shelf falls over and injures a customer, and that customer sues you because you failed to secure the shelf correctly, your general liability coverage will cover the cost of any necessary medical care and legal fees.
Commercial Property
The physical structure of your store, as well as the contents inside, will be protected with this sort of commercial insurance. A commercial property insurance coverage will help cover losses if, for example, a tree falls on your store during a storm, someone steals merchandise or equipment, or the external walls are destroyed. The goods covered by your coverage will vary, but theft, fire, and vandalism are usually included.
Business Owner's Policy (BOP)
A Business Owner's Policy (BOP) is single commercial insurance coverage that bundles liability and business property insurance. BOP insurance policy protects your store from claims originating from perils such as fire, theft, or other covered events.
Business Interruption
Your store must be open for business in order to be successful. But what if you are forced to close for a lengthy period of time due to unforeseen circumstances? What if there is a fire and you have to close the store until it is rebuilt and deemed safe to reopen to the public? You could lose a significant sum of money. A business interruption coverage can help you replace lost income, including employee salary.
Workers' Compensation
While third-party accidents, injuries, and legal claims are covered by liability insurance; your employees are not. A California workers' compensation coverage is required to cover any accidents, injuries, or legal actions involving your employees. If an employee is seriously injured while operating a meat slicer and then files a lawsuit alleging that the machine was not properly maintained, workers' compensation will cover the cost of medical care, missed earnings, and legal fees.
Product Liability Insurance
Product liability insurance protects your grocery store from claims that a product you manufactured or sold caused bodily harm or property damage to someone else's property. It can help you if your business faces a lawsuit and will cover legal fees that could otherwise lead to major hardships.
Tools & Equipment Insurance
Because your grocery store requires specialized and expensive equipment, you know how much it will cost to replace it if it is damaged, lost, or stolen. Malicious damage, deliberate fire, robbery, and other unforeseen events could affect the equipment. Acts of nature, such as lightning strikes, hurricanes, earthquakes, and other catastrophic natural occurrences, can also wipe out your entire business in one fell swoop.
Commercial Auto Insurance
Commercial auto insurance provides liability and physical damage coverage for vehicles used for business, such as cars, trucks, and delivery vans. Because commercial vehicles are often exposed to more risk than personal automobiles, they require different coverage. If your grocery business uses a car to transport groceries, you may need a commercial auto policy.
Cyber Liability Coverage
Cybercriminals are constantly looking for new ways to exploit client data. Cyber liability coverage can shield you against some losses resulting from a data breach if your store is targeted by such criminals and a consumer files a lawsuit against you. Cyber liability insurance can safeguard your grocery shop against a variety of cyberattacks that result in data breaches.
Umbrella Insurance
You may use this add-on policy to raise the coverage limit on an existing insurance policy. Suppose the coverage provided by your existing policy is insufficient for the level of risk you are taking. In that case, you should consider purchasing umbrella insurance.
CALL FOR THE BEST SUPERMARKET INSURANCE IN SAN DIEGO, CA
WHY INSURE SUPERMARKET IN SAN DIEGO THROUGH H&M INSURANCE AGENCY?
Our Programs Go Beyond Insurance Offer! We Will Become Your Partners
50+ years of experience in the supermarket insurance
Specialized in California & San Diego markets
A family-owned company with a 5-star reputation
We strive to reduce risks and minimize costs for you
Tailored & high-quality coverage you can rely on
Very affordable prices, with many discounts available
We shop around for you, so you do not have to
We are partners with the most reputable insurance companies
Personable and helpful customer service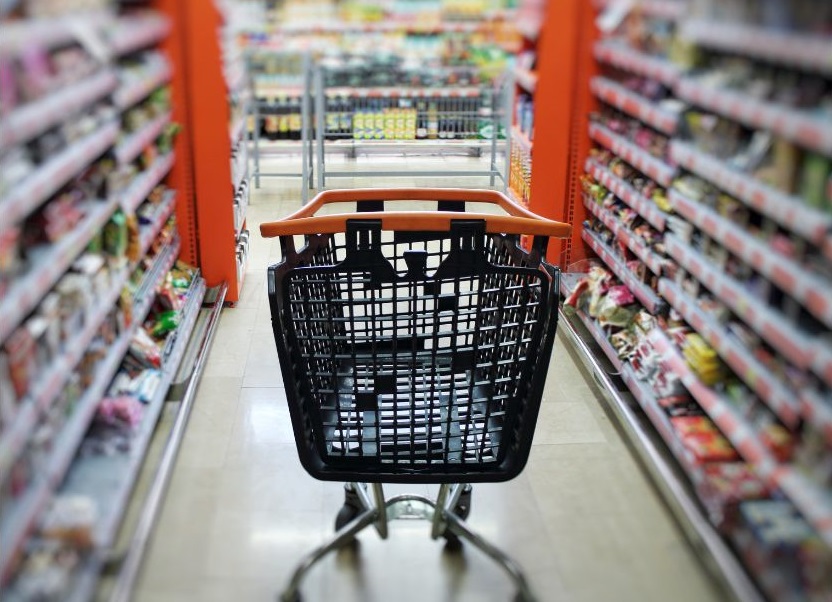 Grocery store insurance in California is appropriate for any small-to-medium-sized grocery store with a physical location and the requirement to protect the important contents of their property. You already have enough on your to-do list as a grocery business owner. Grocery store insurance combines various policies into a single, easy-to-understand package that safeguards you against the financial consequences of both first- and third-party risks.
The cost of supermarket insurance varies depending on several criteria, including the size of the operation you are looking to cover. Because of the increased number of staff working for you and the higher value of the business property, the cost of insurance will rise in line as your grocery business grows exponentially. Along with a grocery store's size, the insurance cost is determined by the store's history. For example, if a grocery store previously sold expired food, the cost of insurance would be significantly higher due to the higher risk involved in insuring them. Call H&M insurance agency's brokers for a free quote.
Some types of insurance are not required to start a business. Still, they can protect you from hazards that arise throughout operations. Other forms, such as workers' compensation and auto insurance, are mandatory by state law.
Grocery Store Insurance Programs In San Diego: Get Your Free Quote
H&M insurance company has grown into a prominent commercial insurance provider, offering a diverse range of insurance products with high-quality coverage at affordable pricing. We represent a number of renowned insurance companies, all of which have a track record of providing exceptional service. We will locate the greatest pricing and coverage for our clients through these companies. We hope you will contact us online or at (619) 296-0005 today.
RELATED TO GROCERY STORE INSURANCE

Everything You Need to Know About Liability Insurance
Liability insurance can be a lifesaver when it comes to accidents for which your business is judged accountable. This article will go over the basics of liability insurance and why it is so important to have.

The Things about Workers Compensation Insurance You Should've Known Before
Workers' comp insurance protects business owners from claims brought by employees who have been injured on the job. It is obligatory in almost every state, so read this article, and you will find everything you need to know about this type of insurance.

What is Product Liability Insurance, and Who Needs It?
If you sell defective food and risk injuring someone, you will almost certainly need product liability insurance. This form of small business insurance might aid in the protection of your grocery business against costly legal fees.