Insurance for Delis and Sandwich Shops in San Diego, CA
Custom-tailored Insurance for Food Businesses
Owning a deli shop may bring many challenges to your business since you work with food and beverage. Furthermore, many shops of this kind are visited by a great number of customers and have employees. The issues deli owners may encounter are common for food businesses. Business owners usually receive lawsuits for slip and fall accidents and food poisoning. By purchasing small business insurance you'll save money and time in dealing with these issues. It can also protect your business from bankruptcy or a bad reputation.
H&M insurance is best business insurance provider for deli and sandwich shops in San Diego. Each and every insurance we provide is custom-made according to what your business needs. We are aware of the dangers deli shops may face, and we are here to guard your interests while providing the best possible protection for the business. We can provide you with all types of commercial insurance which deli shop needs, such as general liability, BOP, commercial auto and property, workers compensation, etc. Your sandwich shop or deli needs coverage now, so don't hold it until an accident occurs. Contact H&M insurance company by phone, fill out the form below or simply stop by our office. We are located at 801 Washington street, San Diego.
Coverage Options for Deli and Sandwich Shops
Typical insurance policy for your sandwich and deli business may include the following:
General Liability Insurance
This type of insurance will cover usual business exposures such as customer bodily and property injuries as well as advertising violations. By owning general liability insurance you'll be able to protect your business from costly lawsuits. This policy, however, does not protect your employees, but customers' interests only. If a customer gets hurt on your property, this policy will cover medical expenses, legal fees, even funeral expenses. If you destroy a customer's property, such as laptop or phone by spilling a drink on it, it will cover the repair and replacement cost. If a customer gets offended by your deli shop slogan, general liability will cover slander or libel lawsuits. Read more about general liability insurance.
Worker's Compensation Insurance
Worker's comp is required by law in the state of California, and it protects both business owners and their employees. It will help the coverage of medical bill, lost paychecks, death benefits, and liability in case an employee gets injured at the workplace. All these benefits may be applied to business owners themselves. In case an employee decides to sue you, you can face huge financial loss. Business owners may purchase employer liability coverage which will cover different types of lawsuits. Read more about workers compensation insurance we offer.
Commercial Property Insurance
If you run a food and beverage place like deli shop, you'll own some inventory needed to prepare and store food. Commercial property insurance will protect your inventory, equipment, furniture, refrigerators, and kitchen appliances in case of damage. Besides, any update and upgrade will be covered by this policy too. Property insurance helps you with damaged inventory, lost profit, expenses, and repairs.
BOP (Business Owner's Policy)
This policy is a bundle for small businesses because it mixes two previously mentioned insurance coverages – general liability insurance and commercial property insurance. BOP is a beneficial choice since it saves you money by bundling these two insurances and provides custom-made insurance plan for your business type. BOP is the best way to protect yourself from "what if" situations and reach business goals. It covers everything from both insurances, so your business will get complete safety.
Commercial Auto Insurance
Many deli and sandwich shops have delivery cars or food trucks and commercial auto insurance helps cover any vehicle-related accident. You need commercial auto insurance if you or your employees deliver food, operate mobile food trucks, transport food and kitchen utensils to some event, and send employees to run errands during working hours. The amount of coverage is determined by state regulations and must meet liability insurance requirements. This policy covers towing, underinsured motorists, property damage, vehicle repairs and replacement, etc. Learn more about commercial auto insurance. If you own a fleet, read info on this page.
Liquor Liability Insurance
Some food businesses serve alcohol such as beer or some ciders. Liquor liability insurance assists your business if it manufactures, sells, or serves alcohol. This insurance is made to cover losses caused by drunk guests. It covers property damage repairs, medical expenses in case of injury, lawsuits, and legal fees.
How Much Does It Cost to Purchase Deli and Sandwich Insurance?
Since this is a small business, the complete insurance plan won't cost as those for large businesses. Of course, many factors are taken into consideration when estimating the cost of insurance premium. H&M insurance works with many providers and depending on your business needs the estimated cost would be conducted. The factors upon the price depend are:
Annual income
Annual payroll
Shop's location and size
Insured property value
Number of employees
Claims history.
Fastest way to find out cost is to get a free quote from an H&M insurance agency.
Once You Try Our Services, You'll Forget Other Insurance Agencies
More than five decades of experience in California business insurance market
We're independent and family-owned insurance agency
We work with all leading insurance providers such as Nationwide, Safeco, First Comp, Markel and many others
Our company is specialized in small business insurance
Our policies are tailored for specific purposes, and we thrive to minimize the risk
Competitive prices and affordable rates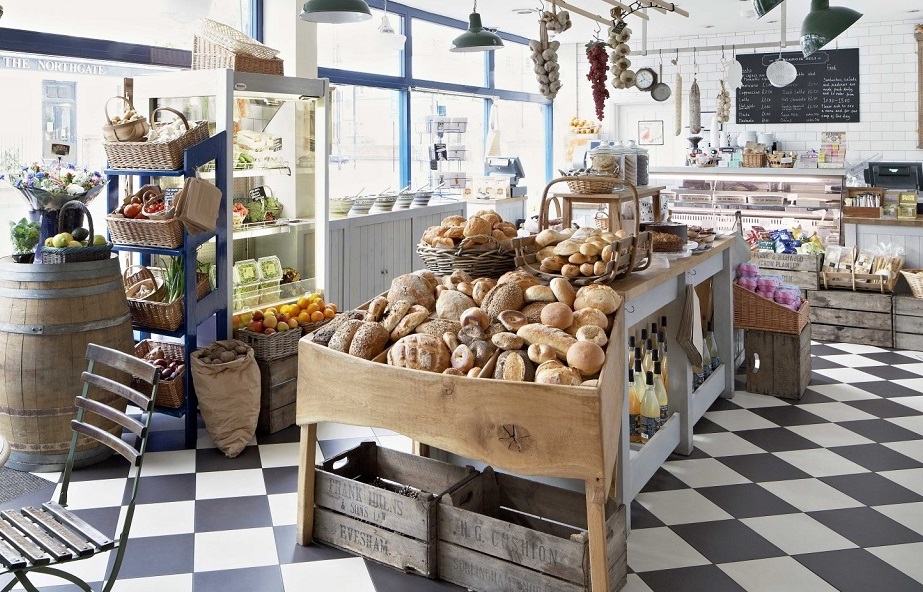 Looking for Deli and Sandwich Shop Insurance Company: Contact us Today!
We are in San Diego and our specialty is California insurance market and small business insurance. Our team aims to provide the best possible solution to protect deli like yours, its customers and its employees. We work based on risk management and preventing costly damages your business can face. Contact us at (619) 296-0005 or request a quote by filling out the form below.
More Resources Related to Food Business Insurance