Motorcycle Insurance – Put an Extra Helmet When Hitting The Road
True motorcycle lovers know the real power of adrenaline – inspired by Sons of Anarchy and Fast and Furious, most of them forget that the law comes together with real life. That said, every motorcyclist should have motorcycle insurance that would protect them from potential accidents on the road.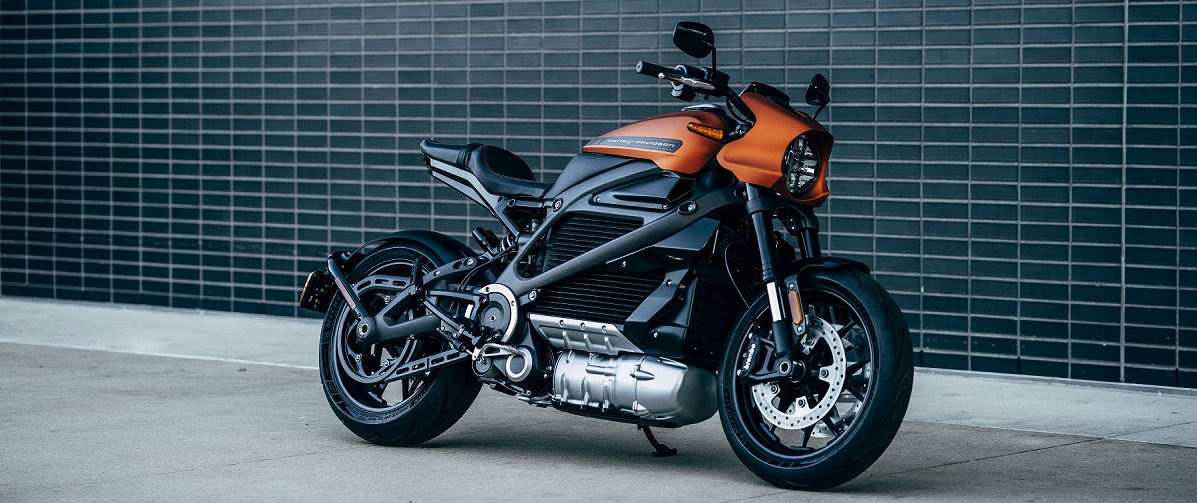 No matter if you ride a motorcycle, sports bike, cruiser, moped, or something similar, it's essential to get an adequate insurance policy that will cover for potential court and medical expenses in case of an accident.
Many motorcycle insurance companies offer different types of plans that meet your needs, and all you have to do is to request a quote and insure your vehicle. In the following article, you'll get to know all the vital concepts of the motorcycle coverage, and you'll see the most crucial reasons why the policy is essential for all the bikers.
What is Motorcycle Insurance?
Motorcycle insurance is a part of vehicle insurance, which includes car, truck, and bike insurance as well. The primary goal of this type of coverage is providing financial protection in case of physical damage or bodily injury, which arise as a result of traffic collision or any incidents with a vehicle.
What are the Types of Vehicles Covered with Motorcycle Insurance?
Apart from protecting standard motorbikes, you can use this type of insurance for the following vehicles as well:
Scooters
Mopeds
Street-sport bikes and High-performance bikes
Limited-production and Custom bikes
Cruisers
Touring and Sport touring bikes
Vintage motorcycles
Motocross bikes
Off-road and Dual-purpose bikes
ATVs
However, if you want to insure some of the mentioned vehicles, talk to your agent and check if they offer such policies.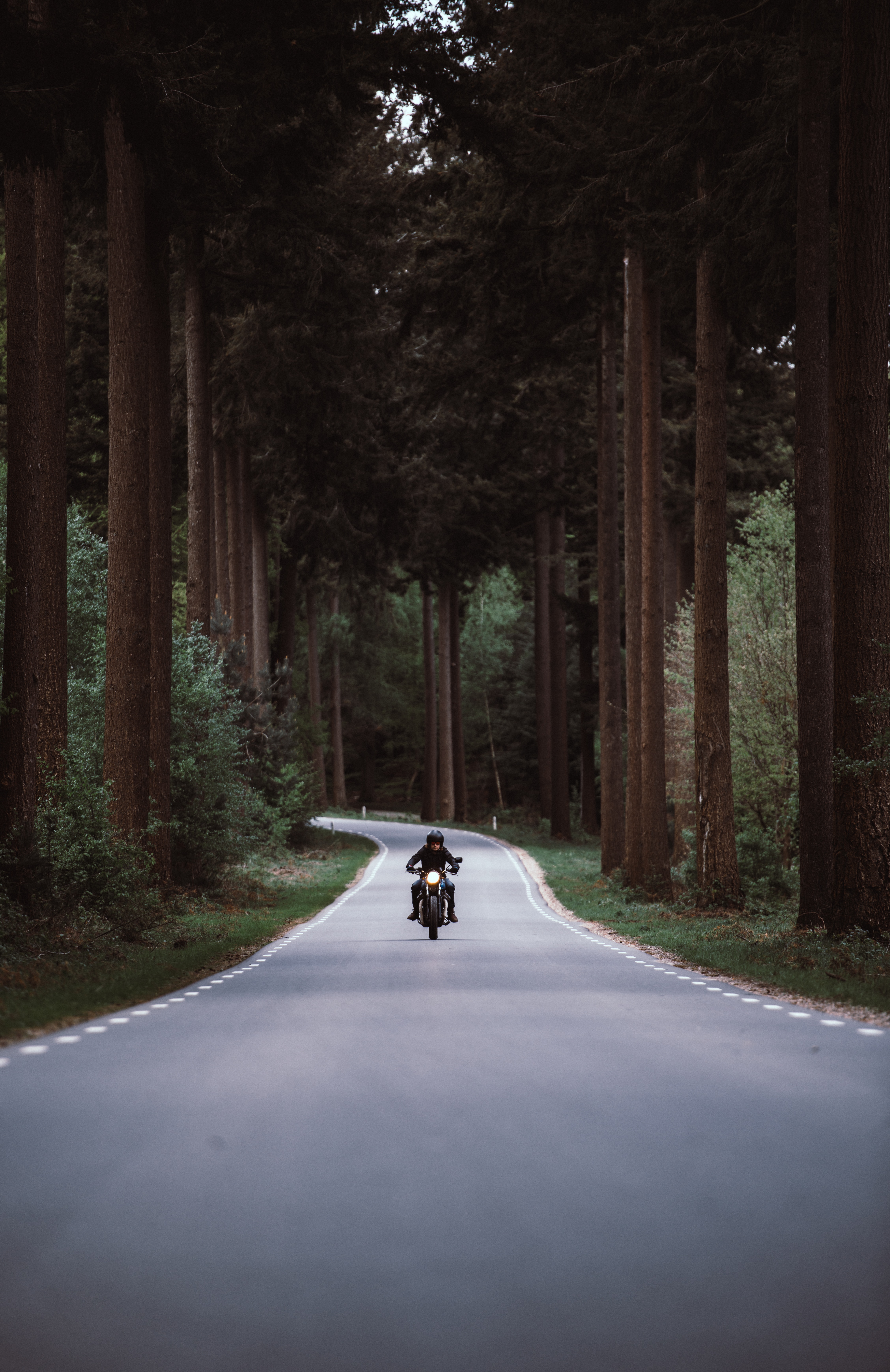 What Does Motorbike Insurance Cover?
Before we make a list of the situations covered by motorcycle insurance, let's see whether such coverage is legally required in the United States.
The truth is, 46 out of 50 states require you to have a motorcycle policy – Florida, New Hampshire, Washington, and Montana are the only states that don't oblige you to have one, but all the other countries will ask for the coverage when it comes the time to register the vehicle. Even if you live in the mentioned countries, you should purchase a policy – that way, you'll be protected from excessive costs caused by potential road incidents. Here are the basic coverages included in the best motorcycle insurance policy:
Bodily Injury Liability Coverage
Most states will require you to have at least bodily injury liability coverage since it will insure you against particular damages in case you injure or kill someone while operating your motorbike.
It also includes legal defense and reimbursement of court expenses if a person you damaged decides to sue you. The average amount of such insurance required by most of the states is about $25,000.
Property Damage Liability Coverage
This is another type of coverage that is mostly required by the law. It will protect you from financial loss in case you cause damage to someone else's property while riding your motorbike, and it includes compensation for court expenses if the property owner files a lawsuit against you.
The average amount of property damage liability coverage is about $10,000, but it can vary depending on the state.
Collision Coverage
In case your motorcycle gets damaged in the accident, collision coverage will pay for the costs of repairment, no matter if it gets hit by another vehicle, or you are the one who hits.
Comprehensive Coverage
In case of theft, fire or vandalism, where your motorcycle gets damaged, a comprehensive policy will cover all expenses of repairment or replacement.
Personal Injury Protection Coverage
In case of an accident, where you or your passengers get hurt, personal injury protection will cover for the medical expenses.
It's not obligatory to have it, but if you can select it and determine the amount of coverage that you need.
Uninsured/Underinsured Motorist Coverage
If you get hit by a motorist with insufficient or no insurance at all, this type of coverage will pay for the injuries.
Except for bodily liability and property liability, which are mostly obligatory to have, the rest of the coverages are among the basic ones you can add to your policy if you want to get more protection. There are still some extra plans you can include, and here are the 3 most common ones:
Accessories Coverage
If you already have comprehension or collision insurance, you can add accessories coverage to get protection for your belongings, including saddlebags, backrests, seats, chrome pieces, and CB radios.
Helmet Coverage
Collision coverage allows you to add helmet protection to it. This plan is essential, especially if you carry an expensive helmet with electronic components like Bluetooth connection.
Emergency Roadside Service
You never know what can happen on the road – a flat tire and running out of gas are just some of the most common inconveniences that occur all the time, and that's why it's recommended to get emergency roadside services.
Many insurers offer extra coverage for roadside assistance, including towing services which come in handy when you get stuck in neverland.
How Much Is Motorcycle Insurance?

The average motorcycle insurance cost in the United States is $519 per year. However, the exact annual rate depends on various factors, including the state you live in.
According to ValuePenguin.com, the states with the cheapest motorcycle insurance rates are North Dakota ($283), Iowa ($323), Oklahoma ($341), New Hampshire ($352), and Wyoming ($354). On the other hand, Louisiana ($896), Texas ($749), Michigan ($746), Delaware ($734), and Florida ($689) are among the states that offer the most expensive motorcycle insurance rates. The motorcycle insurance price mostly depends on the crime rate in the state and number of residents per bike. For example, North Dakota has one motorcycle for every 12 people in the country, while Louisiana has one motorbike per 67 people – accordingly, we can see why there is such a difference in prices. Other things that significantly impact the total motorcycle insurance cost are your driving experience and your age. The motorbike newbies usually pay more money for the policy than older drivers due to the lack of experience, and they seem more prone to accidents in the eyes of insurers. For instance, 18-year-old motorists will pay about $2,628 for the annual plan, while the 50-year-old drivers' policy will cost $1,434. In addition to the mentioned factors, here are some other things that will determine the exact amount of money you'll pay for the annual premium:
Motorcycle Value
The more expensive your motorbike is, the more money you'll give for the policy. Pricey engines come with high-quality parts, and it usually costs the fortune to repair or replace them entirely.
For example, the minimum annual rate for sport motorcycles is about $2,544, while the insurance for the cruiser, such as Yamaha V Star 250 will cost about $400.
Bike Safety
Motorbikes equipped with safety features, such as anti-lock brakes are considered less prone to accidents, and such vehicles will be way cheaper to insure than those that have no features for protection.
Crash Rate
If your motorcycle has been involved in crashes before, the insurance providers will assume that you are more likely to file a claim than someone who has a clean driving record. Hence, your policy will be pricier.
Theft Rate
Insurance companies know exactly which motorbikes are more likely to be stolen – so, if you have such an engine, including sport, supersport, flashy, and expensive motorbikes, your coverage price will be a bit higher, since there is more chance for you to file a comprehensive claim.
Overall, compared to
car insurance price
, the cost of getting a motorbike policy is quite low. The reason for that is simple – motorbikes cause less damage or injury to others, and they are generally cheaper than a car.
5 Ultimate Tricks for Lowering Motorcycle Insurance Cost
Another factor that impacts the motorbike insurance price is you. Believe it or not, some tips can help you lower the annual rate, and they may significantly reduce your expenses.
Here are 5 of them:
Combine Policies
Many insurance agencies offer even 10% discount if you combine multiple policies – so, if you already have an active car policy at one agency, make sure you request motorcycle insurance at the same one. That's a way more affordable option than having various policies at different agencies or companies.
Complete Safety Course
Completing a Motorcycle Safety Foundation or Military Safety Course is another way of showing the insurers that you're a conscientious driver, and they will reward you with a proper discount.
Enhance Your Motorcycle With Security Features
The vehicles that are equipped with security alarms and immobilizers are less prone to thefts and vandalism – that said, your policy will be cheaper if you upgrade your motorcycle with all the necessary security items.
Avoid Excessive Modifications
Motorbike lovers enjoy in making changes on their machines, but that's not something that insurance providers appreciate. So, if your motorbike comes with a lot of modifications, they seem more attractive to thieves, and if the modified parts are imported, their replacement or repairment will cost a lot – therefore, a pricier policy.
Make a Motorcycle Insurance Comparison
The most important thing you should have in mind when purchasing a motorcycle insurance policy is that you shouldn't go for the first offer that you find. It's recommended to request motorcycle insurance quotes from various providers, compare them, and select the option that meets your needs – the more you explore, the higher the chance to run into a budget-friendly plan.
Hit the Road with H&M Insurance and Free Your Mind
We know how vital it is for bikers to experience the adrenaline rush and harsh sound of the engine. No matter if you're hitting Palomar Mountain Loop or some other motorcycle roads around the country, H&M Insurance agency will craft a unique policy that will protect you from potential road accidents. We cooperate with the most remarkable insurance companies, giving our best to provide our clients with the best motorcycle insurance San Diego can offer. For more information, contact us at (619) 296-0005, and we'll be happy to give you an extra helmet for your future missions.