Commercial Auto Insurance California
You need confidence in your commercial auto insurance in California. H&M Insurance agency insures all types of business vehicles, including commercial trucks, semi-trucks, tow trucks, tractor-trailers, dump trucks, business vans, and more.
Whether you use your car or a fleet of pickups, box trucks and even trailers, we provide the liability, personal injury/medical, comprehensive, collision coverage, and more. It doesn't matter if you own a small, growing, or large business – our San Diego insurance agency will work with you to create a policy that best suits your business.
Commercial Auto Insurance California Specialist
We are an independent insurance agency, so our agents can work with all carriers to provide you with the ideal and most competitive business auto insurance in San Diego for your business. H&M Insurance offers a unique set of skills, expertise, and knowledge to ensure you acquire the proper coverage for all your vehicles. Our dedicated sales team can help you throughout the buying process, answer any questions, or fill out an online quote application and get rates quickly. Either way, you'll always enjoy the best quality service at competitive prices.
Our premium California commercial auto insurance includes:
Collision coverage;
Comprehensive coverage;
Liability coverage;
Uninsured & underinsured motorist coverage;
Hired auto coverage;
Bodily injury liability;
Medical payments, no-fault or personal injury coverage;
Comprehensive physical damage coverage.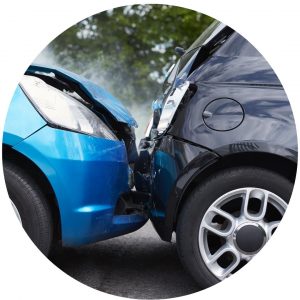 Why Chose H&M Insurance?
From high-tech start-ups to plumbing contractors, our agency provides business auto protection for virtually every type of business – including yours. Our affordable and flexible insurance plans cover a wide variety of vehicles and industries so that your business has protection from lawsuits and liabilities. You'll have peace of mind knowing that your business is protected by a financially stable insurance company with excellent financial ratings.
Take into account these facts when choosing the most reliable insurance agency in California:
Maximized savings;
50 years of experience in the industry;
California market expert;
Family-owned business;
Best insurance rates in California;
We partner with top-rated insurance agencies;
Coverage and pricing designed to your risk management;
Fast, easy, and free no-obligation quotes.

Commercial Auto Insurance San Diego Specialist – Call (619) 296-0005 Now
You've invested money and time into developing your company. Make sure the vehicles that keep your business moving have the protection they need. Speak to our agent today to find the right business auto insurance for your enterprise.
COMMERCIAL AUTO INSURANCE
CLASSIC CAR INSURANCE
INJURY PROTECTION & RENTAL REIMBURSEMENT
COMPREHENSIVE COVERAGE
LIABILITY & COLLISION COVERAGE
BUSINESS INTERRUPTION INSURANCE
MULTI CAR DISCOUNT
MULTI POLICY DISCOUNT
GOOD DRIVER/STUDENT DISCOUNT
Does my personal auto insurance policy cover business use of my car?
The general rule is that personal auto policy doesn't cover accidents that happen when the vehicle is used for business, other than ranching or farming. Anyway, there are 3 common exceptions to this rule. If you have any of the following, then you're covered: private passenger auto, pickup or van, trailer used with either private passenger auto, truck or van.
I use my personal vehicle for my business. Can I insure it with commercial auto policy?
In case you use your personal vehicle for business purposes, it can be insured under a standard commercial auto policy. It's important to note that certain luxury vehicles and vehicles larger than standard SUVs or trucks will be excluded from this type of coverage.
Do I need commercial auto insurance in California?
All business-owned vehicles in California must be covered by commercial auto insurance. State requires $5,000 property damage liability per accident, $15,000 bodily injury/death liability per person, and $30,000 bodily injury/death liability to more than one person.
Though it's not mandatory, personal vehicles driven for work purposes should be covered by non-owned and hired auto insurance, as personal auto policy typically excludes business use. It can be added to a business owner's policy or general liability insurance.
How much business auto insurance do I need?
California commercial auto requirements include a certain amount of bodily injury liability coverage, property damage liability coverage, and uninsured motorist coverage. You can buy the minimum amount of coverage to meet these requirements, or purchase more if you want to make higher claims on your policy.
What does business auto insurance cover?
Commercial auto insurance covers the cost of accidents involving vehicles owned by your business. That involves medical bills, property damage, and legal expenses in case you're sued. Some policies include protection against vandalism, theft, and other types of damage. You can choose to add different coverage types to your policy, such as collision or comprehensive coverage.
What doesn't commercial auto insurance cover?
Business auto insurance doesn't cover personal or leased vehicles. Your company can still be held accountable if an employee gets into an accident in a leased or personal vehicle.
Personal auto vs. business auto insurance
Personal vehicle insurance covers accidents that occur only while you're using a car for private purpose. That includes your travel and commute unrelated to your job. Check with your insurance agency to see if they'll extend coverage for occasional business use. Commercial auto insurance provides coverage for business-owned cars. Sole proprietors who drive their own car for business purposes likely need this coverage.
What is the average commercial auto insurance cost in California?
Insurance price varies widely depending on several factors, including the number and types of vehicles your business uses. Policies for one vehicle typically cost less than policies for a fleet of trucks. Anyway, most small business owners can expect to pay $500 to $2,500 per car in annual premiums. Limits and costs are influenced by vehicle type, purposes, cargo, and distance traveled.

Commercial Truck Insurance
What is commercial truck insurance? How needs it and what does it cover? Learn all you need to know about types of commercial truck insurances, cost of trucking insurance and how to find the best online quote to fully protect your fleet.

Tow Truck Insurance
If you are in the tow truck business, except you have to have high-quality machinery to perform the job the best way, you must obtain tow truck insurance, vital for preventing steep costs of accidents, lawsuits, and consequences of other unpredictable situations.

Fleet Auto Insurance
Fleet car insurance covers all your vehicles (the fleet) under the convenience of one policy. You will need at least two vehicles to be considered for a fleet policy. It's more affordable than insuring the vehicles individually. Learn all about fleet insurance and get the best quote online.