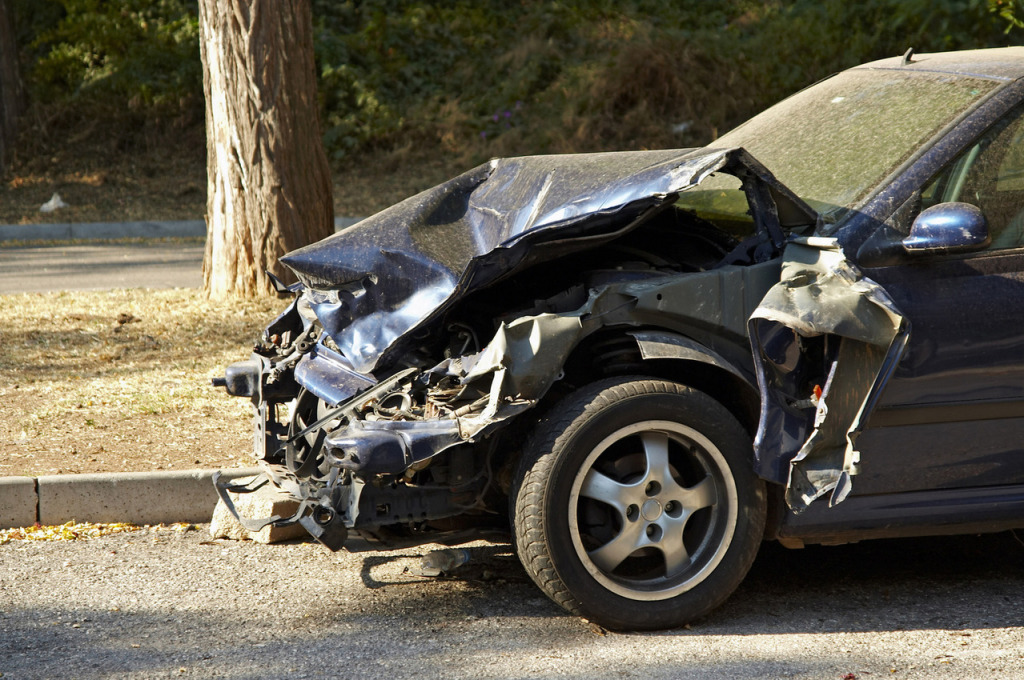 It is time to renew your auto insurance?  Are you looking for the best insurance plan but you are unable to decide which one to buy and looking for help? Here are some facts on auto insurance you need to know in 2017.
Insurance is a sensitive subject. You want to make sure that you have the coverage needed to protect yourself from the legal and medical complications of an accident.
In California you must have minimum insurance protection to take your car to the road. If you are still undecided, the following observations will definitely help.
According to the National Highway Traffic Safety Administration, almost six million car accidents happen every year in the US. It implies that whenever you take your car to the road without insurance, you are playing with your own bank account and other valuable assets.
If you happen to face an accident which causes a disabling injury to a passenger or another driver, you are in for a financial loss of almost $30,000. This is just an average estimation. If your car is insured, the insurance would help you stay safe from these unexpected financial disasters.
The expense of getting a car comes second, just after acquiring a home. For this reason, it is an investment worth safeguarding. Besides, it is something which needs additional protection because it is always on the move. If you have just bought a car, it is recommended that you acquire a liability and collision coverage for it.
Getting insurance coverage may not be an easy job. But, it is not impossible. Keep the following things in mind.
What to Look When Buying Online in 2017?
There are several ways of purchasing auto insurance policies. One of the best ways is looking online. Main benefit of searching auto insurance online is evaluating the different policy rates and to figure out which is a trustworthy plan and much easier to purchase.
Checking the different policy terms and conditions and comparing them you will be able to make the right decision. You will also get the chance of reading the reviews of customers who have taken the same auto policy. There are some insurance agents who will not act as they promised, that is for sure. Reviews can be fake too sometimes.
Compare As Much As Possible
Searching the Internet giving information on your vehicle and about yourself is not something everyone enjoys. But, understand that comparison shopping would help you save hundreds if not thousands of dollars.
Decide What You Want
Begin your attempts in this direction – by acquiring an idea of how much coverage you are required to have. Every State has its own rules and regulations; California requires to have:
Bodily injury liability (BIL) coverage $15000 per person and $30000 per accident,
Property damage liability coverage minimum is $5000.
Getting liability coverage of your car is extremely important. It might seem just like a normal insurance, but it can be confusing sometimes, and you may end up getting an insurance that is either too expensive or not enough to provide complete liability cover.
Your driving record and vehicle type and model play a vital role in determining your premium. There are numerous websites designed to help consumers take informed decisions. Explore them. Done this, determine what you want to protect and get coverage only for that.

Consider Raising Your Deductible
This is perhaps the most repeated advice you may receive when searching for information in this regard. The more you are willing to raise your deductible, the lower your premium will be. This may appear to be a strain on your budget. However, it will help in the long run. Choose deductible you can afford. Obey all traffic laws and take good care of your car.
Understand What You Are Buying
Read and understand your car insurance policy. You should know what is covered and what's not. Take care to ensure that every single term is explained in writing. You should also enquire about the added benefits if there is any for staying with a particular company. The best thing is to seek advice from a reliable insurance agency in the matter.
Look for Discounts
A research online would tell you; having a good track record and a recommendation from your driving school can have a positive impact on your premium. Certain companies also offer discounts if you install recommended safety mechanisms and equipment like air bags in your car.

Driver's history, habits and education are also important when looking for discount.
Don't miss out on seeking discounts from company who has insured your car for a couple of years already. Customer loyalty is something that good agent has to take into the record. If you have taken no claim in the past, you are also eligible for a discount of up to 30% on the premium value. Ask your provider to assist you with information on the same.
Some providers offer a cashless reimbursement by issuing cards to their holders. The holder can get a claim by simply showing the card to the repair workshop or even at hospitals in case of accidents.
Who Should Be Included in the Coverage?
This comes up with the next concern to address; who should be included in the coverage? Here are some suggestions to ponder upon.
Teenage driver
When your son or daughter get a driver license, you take the responsibility of ensuring proper insurance protection for the driver. Reports say that crash rate is ten times greater for teenage drivers than the adults. Therefore, it is always advised to increase your liability protection when a teenager gets included in your coverage. You should also get a collision policy. This would save you from a situation where you have to spend from your own wallet if the driver damages the car.
A parent staying with you
If your parent doesn't have a car and you are sharing vehicle, you have to include the driver in your policy. Remember, age may affect a driver's abilities. Stay safe with high liability coverage.
Is Minimum Liability Coverage Enough?
You must know that the minimum value may not be able to provide enough coverage for many accidental cases. In certain cases, such as if, the driver damages other people; the liability coverage may exceed the limits. In such cases, the assets of the driver are exposed. It can be seized in the lawsuit as a payment for the rest of the claim.
Therefore, to avoid such situations, you need to think in advance. You have to keep such possibilities in your mind while purchasing the insurance. Make sure not to exceed your budget as well. Instead, find a good insurance plan that gives you good liability cover at cheaper rates.
Here are some important things to keep in mind while taking the auto insurance:
Finding a good auto insurance company is important. Make sure to research well before purchasing any plan
Comparing the insurance plans is also important to find the cheapest plan
Getting insurance quotes online can be very helpful. It will help you to get a fair idea about what insurance rate will you get for a particular insurance plan. Many companies and independent agents have websites where you can get quote online
If you want to get insurance for a new car, and already had one before, make sure to get the insurance from the same company. This way, you will get cheaper insurance rates
Final Words
Each insurance provider will offer a variety of options.  When doing a research, don't forget to include independent agents. They are more reliable than those working for a specific company or group. They can give you quotes from several insurance providers increasing the chance getting a great deal.
These tips would definitely help you get auto insurance at affordable rates without forcing you to compromise in the protection you deserve.