Property Insurance
It is absolutely necessary to have property insurance if you are a home owner. H&M Insurance offers different types of property insurance, so you can have a peace of mind knowing that you are protected against potential losses. We will help you find the perfect insurance premium that will include everything that you consider important. It doesn't matter if you own a home or you are still paying it through mortgage financing, property insurance is essential for protecting yourself and your family from great financial loss.


Unbeatable Homeowners Insurance Policies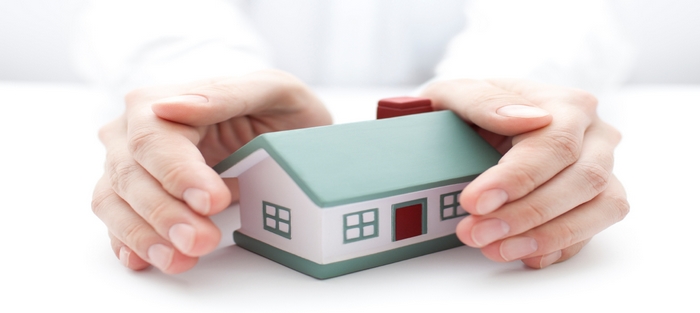 Homeowner's policy
When you take into account all the expenses that come with owning a home, it is understandable that you want to protect it every way you can. With unique H&M Insurance homeowner's policy, you can be sure that in case something happens to your belongings or home due to natural disasters or theft you will have a great coverage. This policy provides a comprehensive package of residential and personal property protection for today's home owners, covering situations such as:
fire
windstorm
crimes, including theft and vandalism
accidental major leaks or overflow of water and more.
Dwelling Fire Policy (Tenant Occupied)
This type of insurance protects a home against the perils specifically named in the policy. Protection for tenant occupied on-to-four family residential buildings. Policy provides protection damage from:
Fire, including smoke damage
Windstorm, including hail
Personal liability coverage for injuries to guests or others visiting the customers property
Fair rental value of income property if the customer is unable to rent pending covered loss repairs and much more.
These are "named perils" and we will include all the risky points in the insurance premium, so you can be sure that the loss will be covered. If you live in earthquake and flooding prone area, or you are concerned about fire, theft and hail damage, you can create a named perils policy according to your requirements. We will make sure you get all the information you need, so you know exactly what is included in the insurance policy. Inform us about all the things that you consider important and we will make sure it is included in the policy.
H&M Insurance offers discounts if you have:
A monitored alarm system
Deadbolts on your doors
Smoke detectors in your house and other.
By protecting your home, you also create better conditions for a smaller monthly premium rate. We want you to have a quality, affordable insurance that you will be satisfied with, so we will explain all the factors that can lower your premium.
Insurance doesn't have to be expensive, and getting the best rates doesn't have to be hard. Get online quote for home and property insurance and find out more about the ways that we can save your money and protect you from potential losses. You can email us or just call our customer support number at (619) 296-0005 and get all info regarding the best San Diego Property Insurance.