Auto Insurance
H&M Insurance offers different insurance premiums that will give you peace of mind down the road. Each car owner must have auto insurance, since this type of insurance covers the expenses associated with getting into an auto accident. By paying annual premiums, you don't need to worry about paying the damage repairs. We will create auto insurance solution that you will be satisfied with!
With the right auto insurance you will protect the investment in your automobile and have financial protection from lawsuits. Here are some of the benefits:
 Paid medical expenses in case of an accident
Covered losses caused by uninsured or underinsured drivers
Paid damage due to theft, vandalism or natural disasters.
We are here to help you get the insurance you need, so call us if:
You are buying your first car
You drive an older car
You are adding someone to your policy (getting married, new teen driver)
You drive a motorcycle.
H&M Insurance is here to inform you about all the factors that influence your monthly premium.


Try H&M Auto Insurance Online Quotes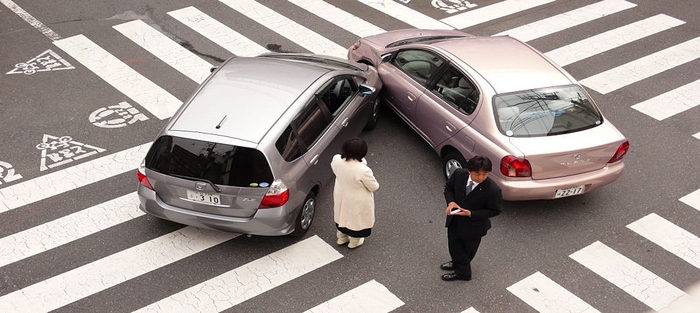 Coverage Options
Here are different coverage options that we have prepared for you and your family:
Liability Coverage covers damages to others if you're at fault in an accident. This type of coverage is required in all states.
Collision Coverage will repair or replace your insured car after an accident. This type of insurance is often added as an extension of a basic policy.
 Comprehensive Coverage pays for loss or damages to your car from a danger other than a collision, such as theft, vandalism, or national disaster. 
Underinsured / Uninsured Motorists Coverage is a policy that covers property damage and bodily injury caused by another motorist whose coverage is insufficient to cover the damages one has suffered.
 Rental Reimbursement covers renting a car as a substitute for your vehicle when it is disabled, or is being repaired, after a covered accident. Daily rental allowances or limits are subject to the terms of your car insurance policy.Personal Injury Protection covers treatments needed from an accident including medical, rehabilitation, lost earnings, replacement of services, and funeral expenses. This type of insurance is also referred as "no-fault" coverage.
Medical Payments Coverage covers payments for medical treatments for you and your passenger or funeral expenses when bodily injury is caused by an accident. It applies no matter who caused the accident.
We Will Tailor Car Insurance Policy for You
Considering that there are many factors that influence the insurance premium, we are the here to guide you through the process and make it easier for you. We will determine which insurance solution is the best for you and make sure you have a complete coverage. Once you have all the information you need to understand this kind of insurance, you are ready to get a quote.
Email us info@hminsurance.net or call our customer support number at (619) 296-0005 for more information on best San Diego Auto Insurance. We will give you a quote and save your money!